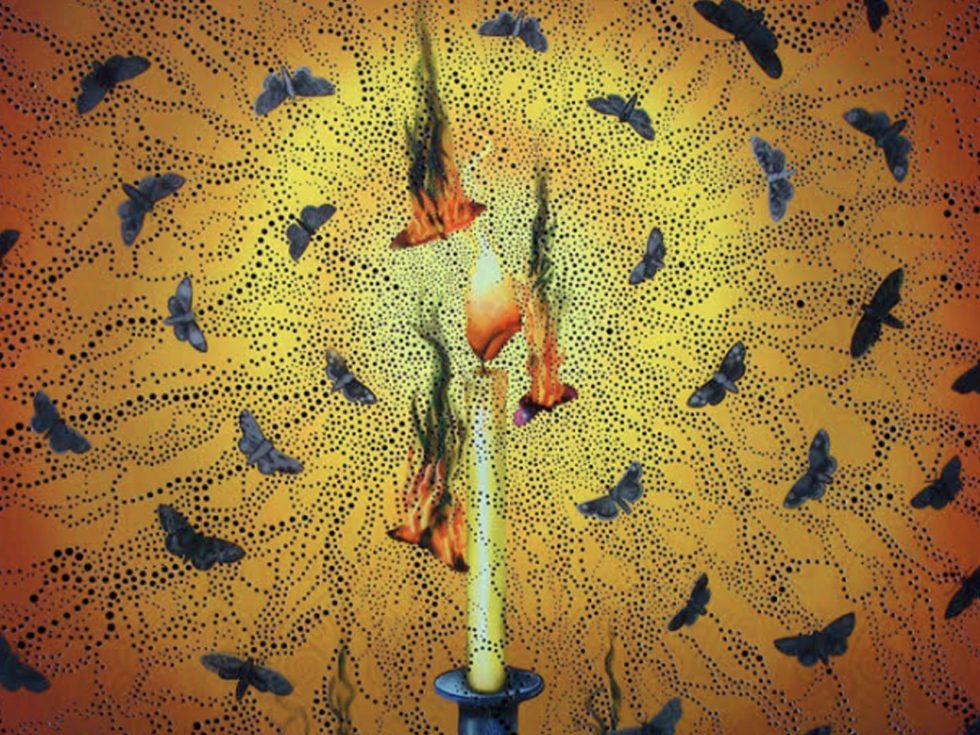 A flame is a symbol of life and of death, love and desire, and destruction. Eternal Flame is the title of a virtual exhibition with a strong Adelphi connection. The exhibit is curated by Cara Lynch '12, MA '15, and includes works by Lauren Skelly Bailey '12; Carson Fox, professor of art and art history;…
Dear Adelphi Community, It has been great to have our community back together for the spring semester. Between the anticipation of springtime weather and news of greater vaccine availability, it's easier to feel a sense of optimism for the days ahead. However, we must not let optimism cloud our judgment—COVID-19 is still a very real…

In 1950, the Adelphi University School of Social Work was founded to better the lives of individuals, families, groups and communities. Last year, the School of Social Work celebrated 70 years of cultivating leaders who are advancing the field of social work by being strong advocates for social justice and driving forces for ethical social work practices.

Throughout the month of March, the Adelphi community will come together to pay it forward from wherever they may be. Participating in community service initiatives can be an extremely rewarding experience.

On Thursday, March 4, Adelphi University welcomes Ellen Pollock, business editor of The New York Times, for a discussion about the pressing issues of today. The event, "Keeping Up With the Times," from 7:00 p.m. to 9:00 p.m., is part of Adelphi's Great Minds, Great Conversation series. The discussion will be moderated by Steve Jones '89,…

Dear Students and Families, Since March 2020, the University has recognized the ongoing challenges faced by many of our students and families as a result of the global COVID-19 pandemic. To aid our students over the last two semesters, we have not canceled or reduced undergraduate merit scholarships for failure to maintain the minimum GPA—largely due…

As a physicist, I spend time thinking about different ways to measure things. As we reach the COVID-19 pandemic's one-year mark, we should take an opportunity to reflect on the progress, successes and failures of the past year. I am left with an uneasy question: How do you measure success over the previous year? Back…

As society inches toward greater equality for women and sexual minorities, psychologists continue to report links between prejudices against these groups and religion. Chana Etengoff, PhD, assistant professor in Adelphi's Gordon F. Derner School of Psychology, co-authored a deeply insightful paper on the psychological and sociological underpinnings of this issue, titled "Sexual Prejudice, Sexism, and…

Tetracycline in the Environment: A New Solution Pharmaceuticals save human and animal lives, but when they end up in our waterways, they present a dangerous form of pollution. The popular antibiotic tetracycline, for example, is found in wastewater in heavily populated and livestock-rich regions. In nature, the drug promotes antibiotic resistance in disease-causing organisms and…

Carson Fox, MFA, professor of visual arts, has completed a commissioned installation of public art in the new Charles Library at Temple University in Philadelphia. "Blue Ombre" fills a soaring arched wall with thousands of handcrafted, unique flowers in shades of blue for a spectacular effect. When Carson Fox, MFA, professor of visual arts at Adelphi…

Nara Yoon, PhD, assistant professor of mathematics and computer science, is doing important studies on the development of therapy resistance in advanced cancers. In a paper published in the journal Nature Communications, she describes how her computer mathematical models, in parallel with collaborators' molecular biology research, are revealing that resistance to targeted therapies develops gradually, in a series of adaptations to specific characteristics of the therapies.

More than 252 million of the world's entrepreneurs are women, and an average of almost 18 percent of women globally said they too aspire to start a new business. Jason (HyunJun) Na, PhD, assistant professor of finance and economics, and Murat Erogul, PhD, associate professor of management, explore the current climate in external funding that impacts the business prospects of entrepreneurs—specifically women entrepreneurs—in their paper "A Global Review of Female Entrepreneurial Finance," which was recently published in the International Journal of Globalisation and Small Business.

Since the January reopening of Adelphi University's newly renovated Ruth S. Harley University Center (UC), several local and state government officials and community members have stopped by to visit. In early February, Nassau County Executive Laura Curran and Evlyn Tsimis, JD, deputy county executive for economic development, took a tour of the completely reimagined building and hub of the University's Garden City campus.

Rajib Sanyal, PhD, dean of the Robert B. Willumstad School of Business, has been named a recipient of the 2021 Diversity in Business Award by Long Island Business News. A virtual award ceremony will be held on Tuesday, March 2. Dr. Sanyal, once an international student in the United States, is keen on ensuring students have…

For Adelphi University, the civil rights movement began not in the 1960s but in the '40s—in 1945, when Helen Holmes Taylor enrolled as the University's first undergraduate student of color.

Students, have you experienced more stress and anxiety in the past year? You're not alone. COVID-19, working remotely and spending more hours at home have taken their toll on the mental and emotional health of many students.

Zachary Johnson, PhD, associate professor of marketing, shares his expertise in a CreditDonkey article about purchasing an engagement ring.

Adelphi alum Amy Blansit, MA '02, DHS, is interviewed by Thrive Global.

Stephen Shore, EdD, clinical assistant professor of education, is quoted in an Entrepreneur Fund story on improving education.

Adelphi's upcoming virtual improv series is featured by The Garden City News.

Research by Professor Anagnostis Agelarakis, PhD, is featured in Pocket, rerunning a story from Smithsonian Magazine published originally in 2018.

Expertise from K.C. Rondello, MD, clinical associate professor in the College of Nursing and Public Health, is featured in a Tallahassee Reports story.

The Bridge was founded by a group of seven Adelphi alumnae with a mission to create deeper, more enriching and sustainable relationships between Adelphi Theatre students and alumni and industry professionals. By serving as a conduit for conversation, perspective and opportunity and operating as a sounding board and team of creative community consultants, the collective seeks to ensure the educational community's continued success.

Last fall, Schanica Pickens, director of the Master of Social Work program and director of student engagement and academic affairs, moderated Media Perceptions of Black (MEN)tal Health Practitioners.

Dear Students, On December 27, 2020, the Coronavirus Response and Relief Supplemental Appropriations (CRRSA) Act was signed into law. This new legislation is a welcome extension of last March's bill, the Coronavirus Aid, Relief, and Economic Security (CARES) Act. Under this new legislation, Adelphi University has been awarded $2,623,483 for emergency financial assistance for high-need…

A flame is a symbol of life and of death, love and desire, and destruction. Eternal Flame is the title of a virtual exhibition with a strong Adelphi connection. The exhibit is curated by Cara Lynch '12, MA '15, and includes works by Lauren Skelly Bailey '12; Carson Fox, professor of art and art history;…

Dear Adelphi Community, I'm pleased to announce the appointment of Carolyn Springer, PhD, associate professor of psychology, to the role of Director of African, Black and Caribbean Studies. In this position, Dr. Springer will lead this program's important work exploring the experiences of Black people, emphasizing a broad and interdisciplinary range of scholarly perspectives and courses of…

Jennifer Fleischner, PhD, English professor and author, is interviewed by Boston NPR news station WBUR about a groundbreaking woman, Elizabeth Keckly.

Megan Lohne '04, alum and playwright, is featured in a Broadway World interview.

MaryAnne Hyland, PhD, associate dean for undergraduate programs and student success in the Robert B. Willumstad School of Business, is quoted in a LegalZoom.com story.

Brianna Paino, an Adelphi student, talks with LONGISLAND.com about her volunteer work at an area nursing home.