Explore the intersections of art and technology.
In this course, you will use the campus as a classroom, exploring the intersections of fine art and technology. Through creative processes involving low and high technology, you will analyze aspects of your own identity and learn more about yourself and your fellow students. Interpret contemporary artworks that engage conversations about ideas around self and world and expand your personal expression and social awareness. You will:
Learn Photogrammetry, 3D modeling and printing to explore and create a 21st century self-portrait.
Expand upon your large scale drawing/painting through green screen and video editing.
Build a geodesic dome and transform it into a camera obscura.
Visit an art museum exhibition in New York City.
Visit a unique art school and museum/archive and have a plein air art experience.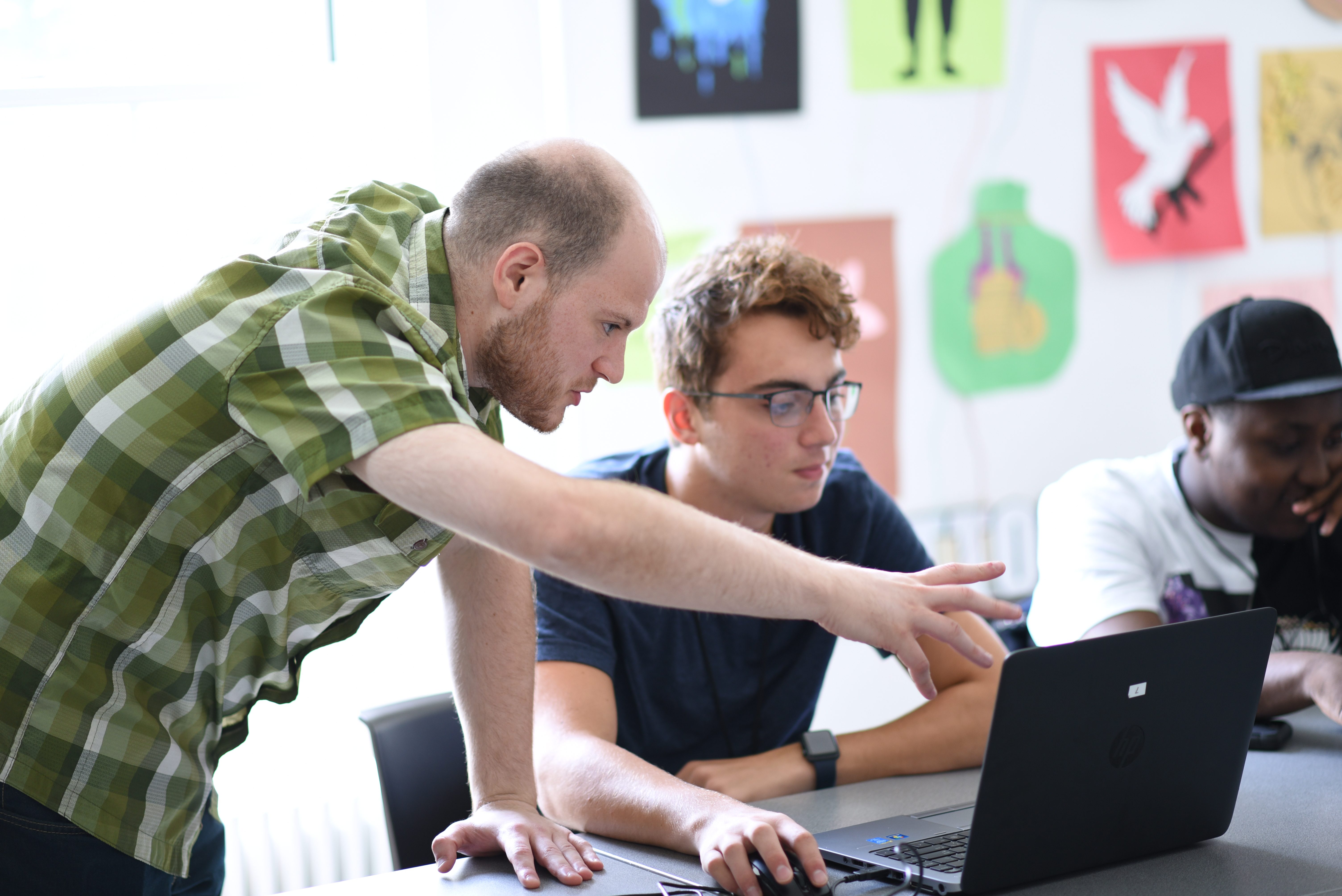 Office of High School and Pre-College Programs