Study Abroad Opportunities
Study abroad is an experience of a lifetime! You will experience another culture and see the world from new perspectives. In today's global world, employers in every industry value effective cross-cultural communications skills and critical thinking and an international experience is sure to enhance your resume.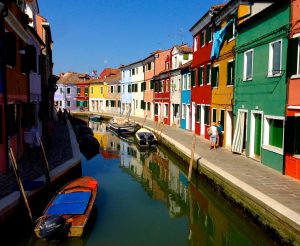 At Adelphi University, students choose from over 100 study abroad programs around the world. In addition to traditional semester-long study abroad, Adelphi students participate in short-term programs during the summer, intersession and spring semesters, including 1–3 week courses taught internationally by Adelphi faculty.
Many programs also include opportunities for Adelphi students to engage in community service, field study and internships. Adelphi students of all majors are eligible to study abroad and courses taken internationally may satisfy major, minor and elective credit.
All About Global Studies
Hours
Regular Semester Hours

Mon-Fri: 8:30 am - 4:00 pm