Intern, Work and Volunteer Abroad
Still looking for an international experience? Study abroad is not the only option!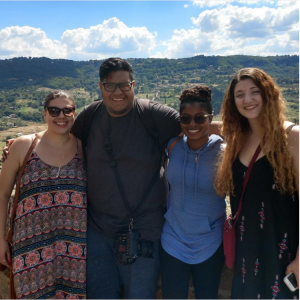 As the world is becoming more interconnected, employers are looking for workers with international experience that will add value to their team.
Interning, working, or volunteering abroad are unique ways to gain experience in your field while you are still in school.
This experience will leave you with transferable skills that will make your resume stand out. You will also increase your global network, increase your language proficiency, experience a different working environment, develop cross-cultural understandings and most importantly you will gain confidence.
International Academic Internship FAQs
Find answers to some of the most frequently asked questions about academic internships.
Internship and Volunteer Program Opportunities
There are plenty or resources for finding the perfect international experience.
Hours
Regular Semester Hours

Mon-Fri: 8:30 am - 4:00 pm