Join a Psychological Research Study
Faculty and student researchers in the Derner School of Psychology conduct a range of studies, and they depend on people like you to share your experiences and opinions.
Join one or more of our studies. You'll help our students become skilled researchers and contribute to shared knowledge that can inform therapists and counselors and be shared in articles online, improving the lives of thousands of people.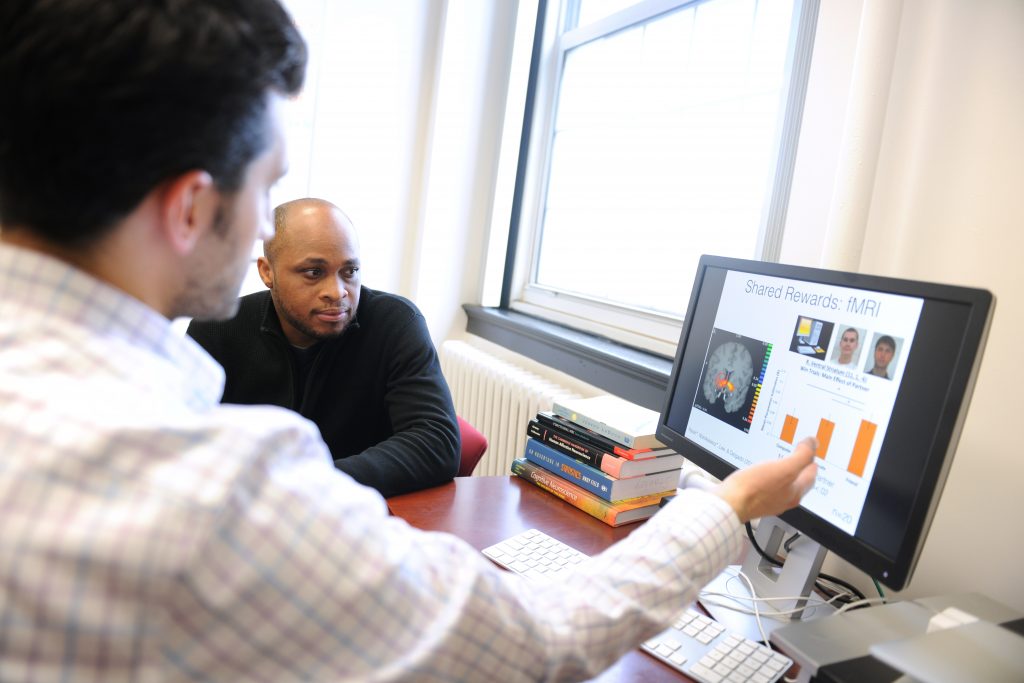 April 2020 through March 2024
Principal Investigator: Dominic Fareri, PhD
Description of Research
Take part in an fMRI study about decision-making with a friend. Fill out an initial screening form to learn more. This study is part of an NIMH-funded program of work (MH-122927) to Dominic Fareri, PhD.
Dates: August 31, 2023 – May 31, 2024
PI: Ran Xu
Faculty Advisor: Dr. Katherine Fiori
Research Purpose: To explore how interpersonal forms of emotion regulation strategies and personality traits relate to romantic relationship satisfaction.
You qualify if you:
Have been in a romantic relationship for at least 6 months
Are aged 18-29
Are unmarried
Dates: September 22, 2023 – December 31, 2025
PI: Dr. Christina M. Marini
Research Purpose: The ReACH Lab at Adelphi University launched the RISE Study to learn more about how veterans cope with stress in their daily lives, and what it means for their sleep and well-being.
You qualify if you:
Are a veteran who is at least 65 years old;

Are married (or living with a partner).
In addition to helping us learn more about long-term implications of military service, you will be compensated for your time.
If interested, please reach out to Dr. Marini at cmarini@adelphi.edu or 516-877-4812.