Annual Audition Workshop for Junior Year High School Students
In this workshop, prospective music students in their junior year of high school will hone their skills in a "mock" audition and participate in masterclasses with the Adelphi University Department of Music faculty.
Join us on January 28, 2023
Adelphi Performing Arts Center
There are two sessions:
Instrumentalists: 9:00am – 1:00pm
Vocalists: 12:00pm-4:00pm
During this free workshop, students will participate in:
Mock Auditions (written feedback provided!)
Masterclasses
Workshops
Q&A with faculty and students
Campus tours
Testimonials
Read about what past participants are saying about the Junior Audition Workshop.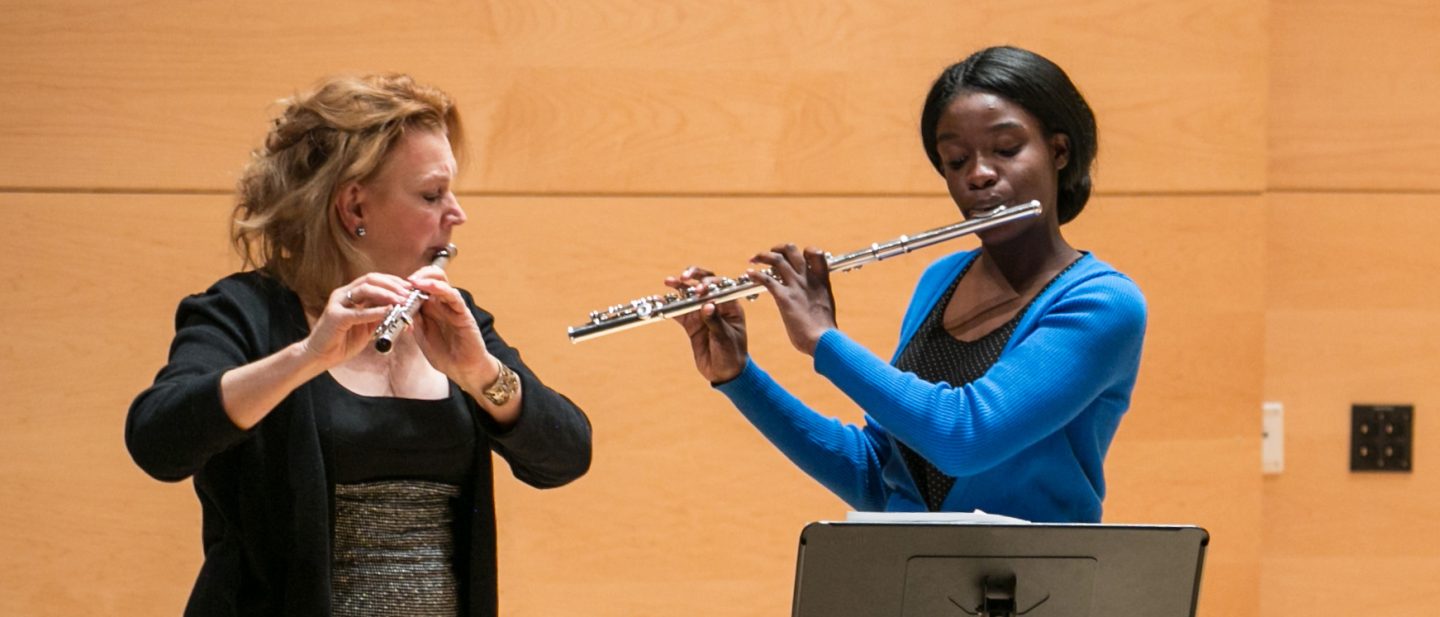 January 28, 2023
High school juniors are invited to join us for a free workshop and masterclass at Adelphi University's Performing Arts Center.
Susan M. DelGiorno
(She/Her)
Location
Performing Arts Center 207