125 Years of History. One Milestone Year. Many Successes.
Transforming Lives, Adelphi University's 2020–2021 Annual President's Report, explores a year of both reflection and forward-thinking. Our mission-critical focus and exceptional planning in 2020 ensured Adelphi's safe reopening in the fall. By mid-2021, we began celebrating our University's 125th anniversary as the first private coeducational university on Long Island. And, we closed a transformative chapter in Adelphi's history with the conclusion of our six-year strategic plan, Momentum.
I am honored to share our story with you. And I am continually thankful for the Adelphi spirit in our students, faculty, staff, alumni and friends.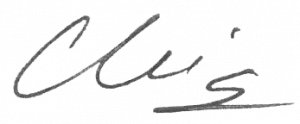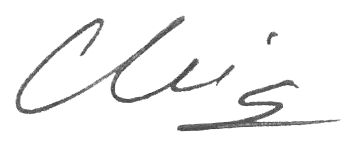 President Christine M. Riordan, PhD
Goal 1: Create a World-Class Academic Experience
Goal 1 focuses on our uniquely transformational and intellectually rigorous educational experience. Our academic offerings meet students' goals and provide meaningful experiences and paths to career success. In the past year, we launched three new bachelor's degree programs and three advanced certificate programs in business. We also introduced an accelerated program for highly motivated business students to earn their bachelor's degree in three years.
Highlights
Remote learning leads to new trans-Atlantic collaboration
An award-winning virtual theater production
IBM joins us to teach data science and design thinking
Goal 2: Be Relentlessly Dedicated to Student Success
Our personalized approach supports each student's unique goals. We enrich their academic experience with opportunities for hands-on learning, leadership training and community service. By breaking down barriers to success, Adelphi individualizes how our students prepare to excel in their careers.
A student-athlete who's one in a thousand
New York's 2021 BSW Student of the Year is an Adelphi junior
Waiving the GPA requirement in support of financial equity
Goal 3: Establish Adelphi as a Model of Diversity and Inclusion
Adelphi's commitment to diversity, equity and inclusion was strengthened further following the death of George Floyd. Administrators, faculty and students worked together to respond to injustice and create intentional change. Our concrete anti-racism action plan calls upon the entire University community.
Highlights
A student-centered Equitable Adelphi Action Team is formed
The first Black man to serve as chair of the Adelphi University Board of Trustees is alumnus Marc S. Strachan '81
Adelphi launches Transgender Awareness Week and First-Generation Student Week
Goal 4: Develop a Powerfully Connected University
Our strong history of community engagement celebrated several milestones in 2020–2021. We marked the 40th anniversary of the Adelphi NY Statewide Breast Cancer Hotline & Support Program and the 10th anniversary of our founding membership in the United Nations Academic Impact initiative. We also celebrated the 10th anniversary of our 10 Under 10 Program, which honors our young alumni who are making a positive impact.
Highlights
Helping our communities respond to COVID-19
A professor globally recognized for combating intolerance
Our Innovation Center's 50-plus new partnerships with nonprofits and businesses
Goal 5: Advance Our Financial Strength and Operational Excellence
Organizational strength was critical in meeting the demands of the pandemic. Adelphi's Restart, Recover, Reimagine plan brought us safely back to campus for the 2020–2021 academic year. And, our sound financial planning with careful cost-containment efforts kept Adelphi on stable footing.
Highlights
A new executive leader for wellness, safety and administration
Reopening the reimagined Ruth S. Harley University Center after a two-year, $50 million renovation
A record $4.7 million bequest supports nursing scholarship and innovation
Goal 6: Become a Well-Known and Widely Recognized University
We continue expanding our renown for Adelphi's unique combination of rigorous academics, experiential learning and exceptional student support. Worldwide, we celebrate the achievements of our students, faculty, staff and alumni. Our reputation continues growing through rising rankings and increased media coverage.
Highlights
Adelphi ranked as a "Best" in nine U.S. News & World Report categories, including Best College, Top Performer on Social Mobility and Best Value School
C. Rondello, MD, University epidemiologist and clinical associate professor in the College of Nursing and Public Health, becomes a national media authority on public health
Adelphi earned 6,800 media mentions, including 980 quotes by our faculty experts