A 126-year-old mission. A new strategic plan. A modern university.
The Adelphi University 2021–2022 Annual President's Report, Building a Brilliant Future, does much more than highlight our community's outstanding achievements in a single year. It underscores our evolution as a modern university and celebrates the impact of our donors and friends on that journey.
Following the success of our strategic plan, Momentum: 2015–2021, the Adelphi community came together to create and launch Momentum 2, a comprehensive roadmap that will help us continue our exceptional trajectory through 2027. By incorporating the ambitious ideals and goals of our mission and community members, Momentum 2 prioritizes our efforts in the following three areas:
Academic distinction in our Core Four: arts and humanities, STEM and social sciences, the business and education professions, and health and wellness
Our inclusive community and connectivity with one another, society and the world
Smart growth and infrastructure
Adelphi University continues to uphold our educational mission of transforming lives with distinctive, contemporary approaches, and we thank everyone who has joined us in support of  this mission. I hope you enjoy reading our stories and celebrating our milestones and successes.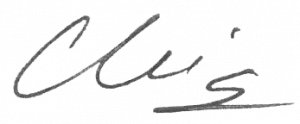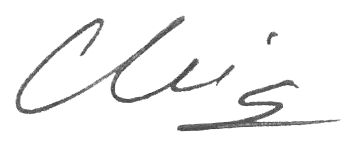 President Christine M. Riordan, PhD
Highlights from the Adelphi University 2021–2022 Annual President's Report
Goal 1: Academic Distinction in our Core Four—page 6
Three Adelphi students won coveted Fulbright awards.
Our School of Social Work convened more than 150 social workers, therapists, leaders of service organizations and elected officials for "BreaKING the Ice: Black Men's Mental Health and Wellness Conference"—a groundbreaking discussion of mental health challenges facing the Black community. Update: In April 2023, Adelphi will host this conference for its second year.
A growing portfolio of online noncredit certification courses, including digital health, palliative care and pharmacy technician programs, complement a rigorous array of for-credit certificate programs in high-demand fields offered by our College of Professional and Continuing Studies.
Goal 2: Inclusive Community and Connectivity—page 14
Adelphi nursing and social work students are providing integrated healthcare for youth in local underserved communities as part of a cross-collaborative program established by a $1.92 million Interdisciplinary Education and Training Experience (IDEATE) grant from the U.S. Department of Health and Human Services. Update: In March 2023, Adelphi's IDEATE program won the 2023 John L. Blackburn Award from the American Association of University Administrators.
A fourth consecutive HEED Award from INSIGHT Into Diversity was awarded to Adelphi University, along with designation as a Top College for Diversity, one of just 100 in the nation.
Adelphi achieved elite, 5-star status from Campus Pride Index, a nationally recognized measure of LGBTQ+ friendliness and inclusivity, and we are now officially one of Campus Pride's "Top 40 Best of the Best LGBTQ-Friendly Campuses."
Goal 3: Smart Growth and Infrastructure—page 24
Adelphi's Fall 2021 incoming class was our most racially and ethnically diverse, with an all-time high of 1,330 students hailing from 34 U.S. states and 23 countries. Among the class, which includes 300 transfer and 820 graduate students, 50 percent identified as students of color and 24 percent as Hispanic.
Our main campus in Garden City, New York, opened the doors to two new dedicated spaces for our community in 2022—our Multicultural Center, for gathering, learning and sharing cultural activities, and Mindfulness Center, a place for meditation and reflection with programs that explore mindful practices.
We broke our fundraising records in 2021–2022, surpassing $10.5 million thanks to several major gifts from alumni, a landmark Giving Day and a successful President's Gala honoring Adelphi's 125th anniversary.