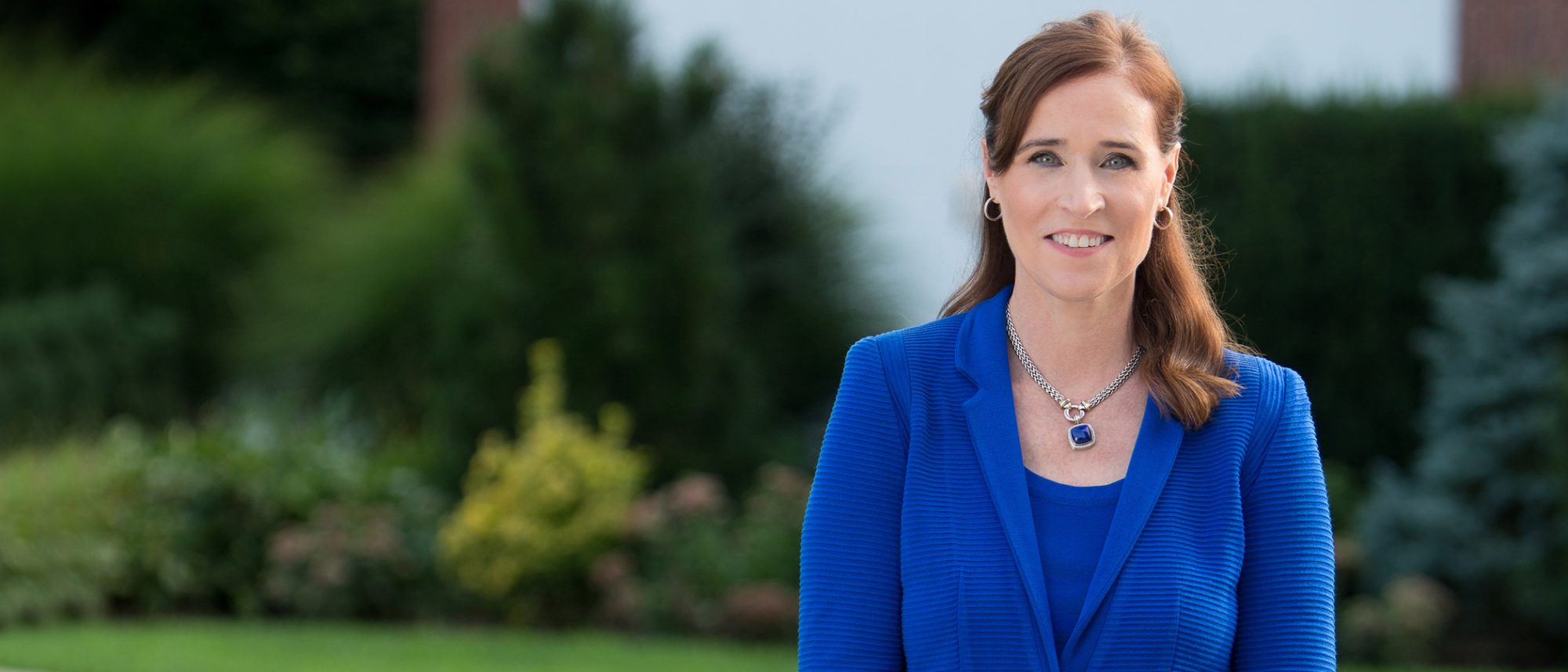 Leading a Transformative Vision for Higher Education.
Our Annual President's Report
Achieving the University's educational mission in a modern world.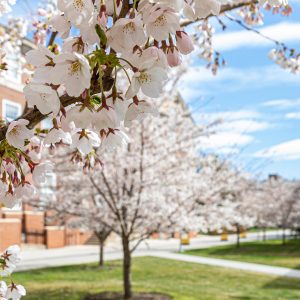 Our Strategic Plan: Momentum 2
Momentum 2 will guide our University through 2027 and build on Adelphi's legacy of connection, innovation, and transformation. With three main goals focused on our mission, people, and resources, Adelphi will lean further into opportunity, stay nimble and resourceful, and welcome students, faculty, staff and friends with openness and our commitment to their success.
State of the University
Adelphi University President Christine M. Riordan reports back on a strong year during what continue to be challenging times. With record-high enrollment and successful retention initiatives, we're ready for another extraordinary year.
Message from the President
Welcome to Adelphi University!
For more than 127 years, Adelphi has been transforming students' lives and inspiring innovation in the world of education. Our commitment to academic distinction, inclusivity, smart growth and community engagement has helped more than 119,000 alumni find their path to success. Today, Adelphi is a nationally ranked institution with ambitious research initiatives, award-winning modern programs and a bold vision for the future.
Since being appointed the 10th president of Adelphi in 2015, I have seen exciting progress at our University. I am proud to be the first woman to serve as president and have worked to establish Adelphi as an incredibly diverse and welcoming place for all. Our talented students enjoy an engaging learning experience in a wide range of cutting-edge fields. Our faculty participate in world-class opportunities to contribute to their disciplines and shape students' futures. And our hard-working staff benefit from a rewarding and collaborative workplace culture.
At Adelphi, we have come to expect extraordinary—whether in the classroom, athletic fields, our offices, or the surrounding community. Join us in our mission to set the standard for redefining the practical and personal value of education for students and help them thrive.
All the best,
Chris