Leading a Transformative Vision for Higher Education.
Momentum Tour 2019-2020
Stories That Changed Our Lives: A Gathering of Panthers Past, Present and Future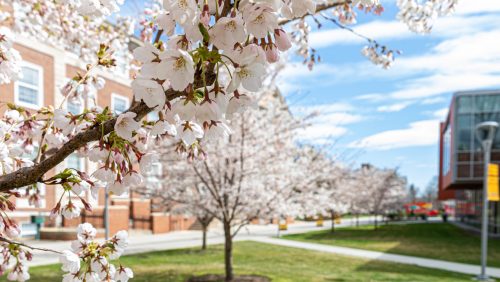 Our Strategic Plan: Momentum
The Momentum plan is a natural extension of the Adelphi Advantage: our way of identifying what's good in our students and making it greater. We designed this strategy to do the same with our institution: asking more of ourselves and setting targets to take what's exceptional about Adelphi and make it truly extraordinary.
Message from the President
Dear Adelphi family and friends,
Founded in Brooklyn 125 years ago this month, Adelphi is now a major metropolitan university. Throughout our history as the first private, coeducational institution of higher education on Long Island, we have continued to lead.
As we celebrate our 125 years of innovative leadership in higher education, our Adelphi community continues its powerful commitment to "building tomorrow together."
All the best!
Chris