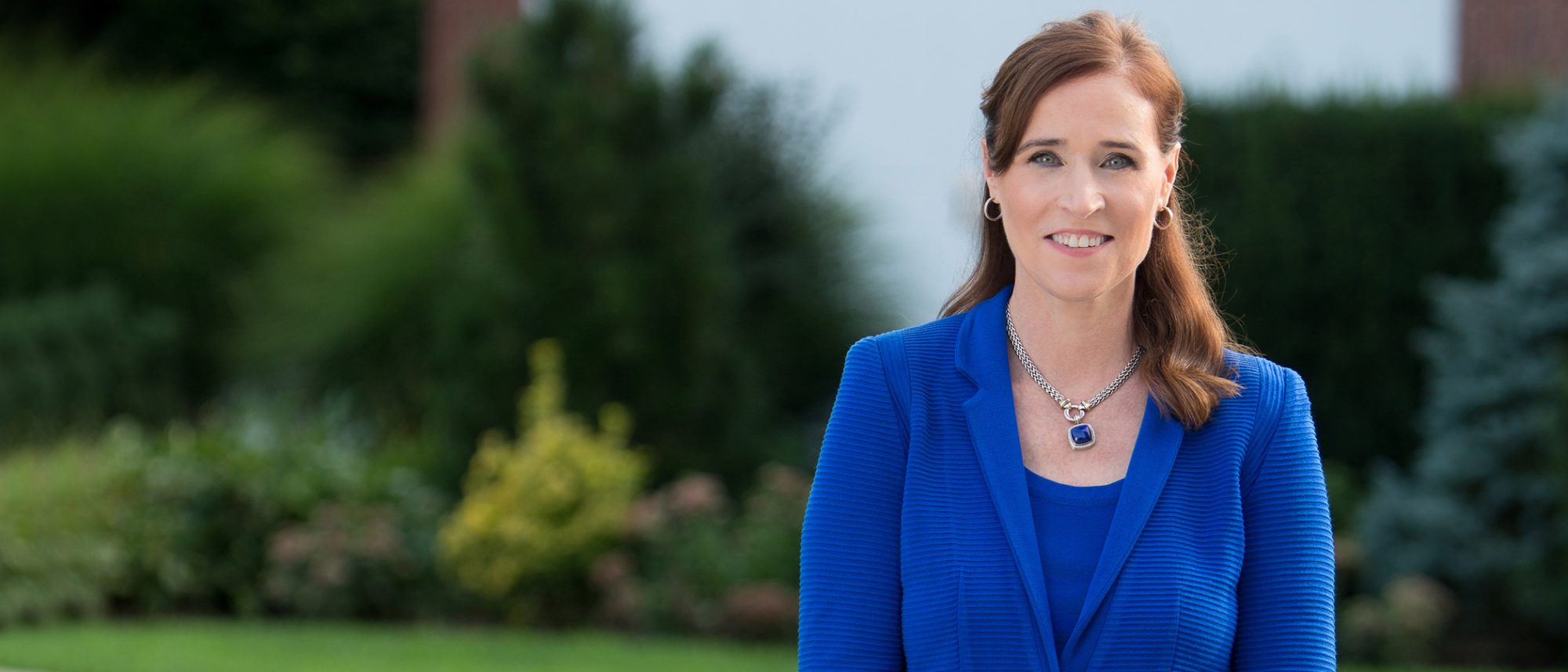 Leading a Transformative Vision for Higher Education.
Our Annual President's Report
Meeting the challenge. Staying true to our mission.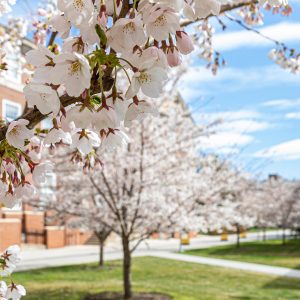 Our Strategic Plan: Momentum 2
Momentum 2 will guide our University through 2027 and build on Adelphi's legacy of connection, innovation, and transformation. With three main goals focused on our mission, people, and resources, Adelphi will lean further into opportunity, stay nimble and resourceful, and welcome students, faculty, staff and friends with openness and our commitment to their success.
Message from the President
Dear Adelphi,
The spring semester is underway at Adelphi, and we're excited to see our global impact continue to grow. This month, we're featuring the scholarly work of students, faculty, staff and alumni fighting for equality worldwide.
Melanie Bush, PhD, professor of sociology, is a prestigious Fulbright Specialist Award recipient researching ways to make education more inclusive for all. Honors College alumna Camille Pajor '09, MBA '16, tells her inspiring story of assisting Ukrainian refugees. And our  allowing graduate students to study severe mental illnesses.
We will spend February honoring Black History Month with upcoming events and stories highlighting our Black community. Hip-hop legend Chuck D '84, '13 (Hon.), known for his socially conscious lyrics and activism, is returning to his Adelphi roots by publishing his first fine arts book illustrating his life and work. Award-winning writer Jacqueline Jones LaMon, JD, our vice president of diversity, equity, inclusion and belonging, shares the importance of the recent addition of the word "belonging" to our diversity office. Join us as we proudly celebrate their achievements.
All the best,
Chris