Leading a Transformative Vision for Higher Education.
Our Annual President's Report
Meeting the challenge. Staying true to our mission.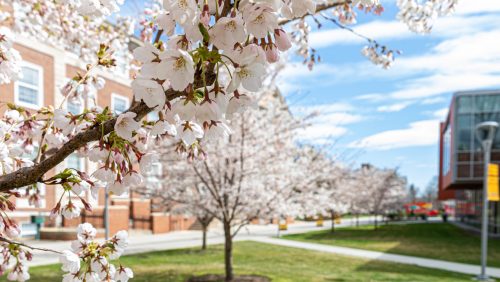 Our Strategic Plan: Momentum
The Momentum plan is a natural extension of the Adelphi Advantage: our way of identifying what's good in our students and making it greater. We designed this strategy to do the same with our institution: asking more of ourselves and setting targets to take what's exceptional about Adelphi and make it truly extraordinary.
Message from the President
Dear Adelphi family and friends,
Welcome to Fall 2021 at Adelphi! We are celebrating our University's 125th birthday. Since our founding in 1896, we have been transforming—applying new knowledge, adopting new perspectives, and growing to meet our students' needs and help them succeed. This spirit has never been truer.
We are returning in person to our community, classes and activities that we've missed these past 18 months. There's nothing like the energy of a new semester, especially with our largest-ever first-year class joining us. While we live in evolving circumstances, one thing is constant—Adelphi will continue to lead, inspire, innovate and adapt as we have for the last 125 years.
As Broadway reopens, we have our eyes on Adelphi alumni who are part of the exciting comeback. Our students are committed to racial equity, awareness of Indigenous culture and LGBTQIA+ inclusion. And our faculty continue to inspire—as you will see in our inaugural Celebration of Scholarly Research & Creative Works video, below.
Wishing you a successful fall semester,
Chris