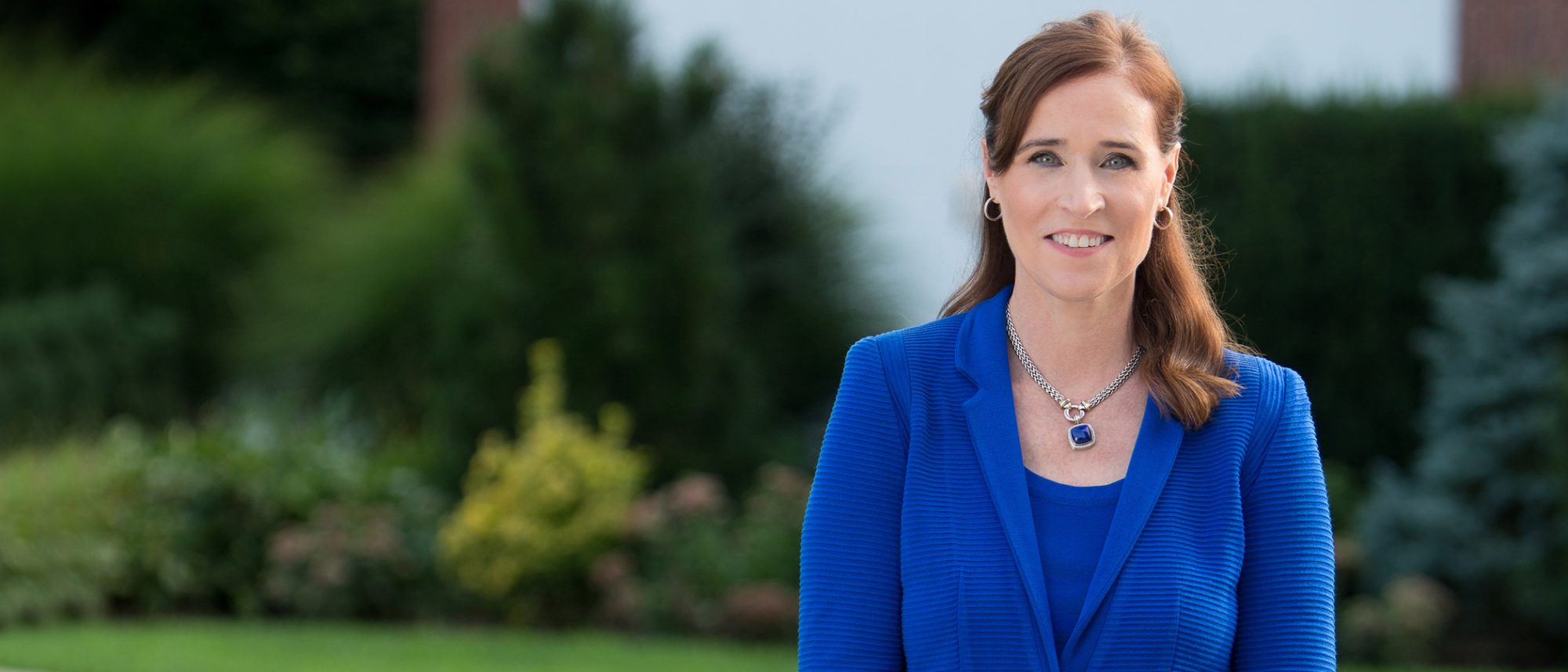 Leading a Transformative Vision for Higher Education.
Our Annual President's Report
Achieving the University's educational mission in a modern world.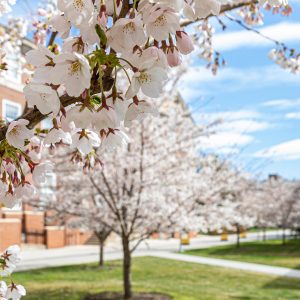 Our Strategic Plan: Momentum 2
Momentum 2 will guide our University through 2027 and build on Adelphi's legacy of connection, innovation, and transformation. With three main goals focused on our mission, people, and resources, Adelphi will lean further into opportunity, stay nimble and resourceful, and welcome students, faculty, staff and friends with openness and our commitment to their success.
Message from the President
Dear Adelphi,
The fall semester at Adelphi is officially underway, and we are thrilled to welcome the largest and one of the most diverse first-year classes in our history, with nearly 1,400 students. This exciting milestone highlights the vision of our Momentum 2 strategic plan, and I'm pleased to share more stories of growth and progress as we begin the academic year.
This fall, we are proud to unveil our reimagined general education curriculum, designed as a pathway to boost student success. Our STEM-designated MS in Business Analytics program has just been nationally recognized for elevating women in the growing data industry. Susan Dinan, PhD, dean of Adelphi's Honors College, is sharing her vision for honors education as president of the National Collegiate Honors Council. Renowned talent agent Peter Principato '87 is inspiring students to pursue careers in the arts through his generous scholarship. And senior MacKenzie Pina is taking advantage of our undergraduate research opportunities at a prestigious archeological site in Kenya.
We are creating extraordinary experiences for our community and look forward to accomplishing more together. On behalf of everyone at Adelphi, I wish you a happy and successful academic year!
All the best,
Chris