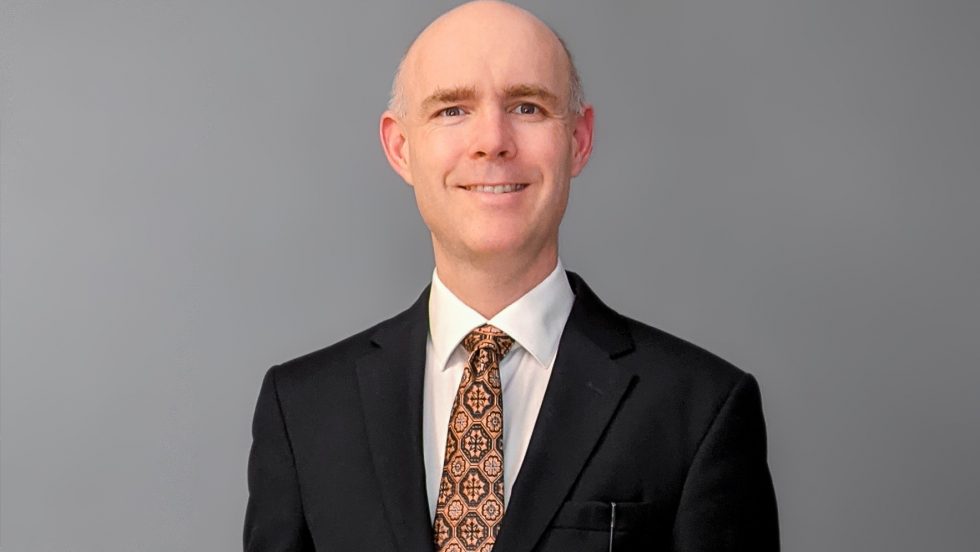 Adelphi University has announced the appointment of its next provost and executive vice president, Christopher Storm, PhD, who will take on the role effective July 1.
The decision was made and unanimously approved by the University's board of trustees following an exhaustive campuswide search process that featured the participation and feedback of more than 400 active members of our academic community, including administration, faculty, staff, students, the board of trustees and alumni.
"Dr. Storm is an inclusive leader, scholar and champion of liberal arts and professional and interdisciplinary studies, qualities that will serve Adelphi well," said Marc S. Strachan '81, chair of the board of trustees. "In Dr. Storm, we have found an active partner to advance the University by building on our breadth and depth of knowledge and the opportunities ahead. In addition, he cares deeply about the needs of our faculty, staff and students and the communities we serve."
Currently senior associate provost for faculty advancement and research, Dr. Storm joined Adelphi in 2007 as assistant professor of mathematics. He was promoted to associate professor and served as department chair before moving to academic administration in 2016 as an associate provost.
"Dr. Storm's experience conveyed the necessary foundation to approach academic planning, policies and practices with respect for shared governance," said Adelphi President Christine M. Riordan. "He demonstrated a focus on academic quality, support for faculty scholarship and teaching excellence, a priority on diversity, equity and inclusion, and an emphasis on student success."
In addition, Dr. Storm had strong support from stakeholders across the University. "Throughout each step of the search process, Dr. Storm emerged as a visionary, hands-on leader with the ability to enact forward progress at all levels of University operations," Dr. Riordan noted.
After earning his bachelor's and master's degrees in mathematics at Dartmouth College, Dr. Storm completed his PhD in mathematics, also from Dartmouth. In his role as a faculty member at Adelphi, he published numerous articles in professional journals and contributed to books on teaching and learning in higher education. His many honors include receiving, in 2013, the Mathematical Association of America's Henry L. Alder Award for Distinguished Teaching by a Beginning College or University Mathematics Faculty Member. He also earned an Adelphi Faculty Excellence Award in Teaching in 2012.
"As our chief academic officer, Dr. Storm's understanding of the internal and external dynamics facing higher education will be critical to fostering the long-term success and growth of Adelphi University," Dr. Riordan noted. "Thank you to the search committee and the many community members who were instrumental in selecting an outstanding leader for Adelphi University. I look forward to our future accomplishments under his leadership."