Dear Adelphi Community,
Many challenges indeed came our way in 2020—and some exceptional opportunities too. In 2020, the Adelphi University Board of Trustees was fortunate to gain nine outstanding professionals. Our University and board begin 2021 benefiting from their expertise, leadership and unique commitment to our community and our mission.
I congratulate our newest trustees on their election and thank them for their service and dedication. Please join me in welcoming them.
Suhit Gupta '00
Suhit Gupta graduated from Adelphi in 2000 with a BS in computer science and mathematics before studying at Columbia University, where he earned an MS and PhD in computer science. Suhit began his career in 1997 as a systems administrator at Adelphi while he was a student, and since that time, he has held several key positions in technology leadership. While at Microsoft, he received several recognitions for exceptional performance and high potential. He is currently the chief information officer at General Atlantic, an American growth equity firm, and has served on the Adelphi University President's Advisory Council since 2017. We are thrilled to have Suhit join our board and share his expertise and leadership.
Steve Jones '89
Steve Jones received a BA in social sciences from Adelphi in 1989. While an Adelphi student, he was hired as a DJ at WLIR/Long Island and became a part-time student as his on-air career took him to New York City, working as a writer, producer, director and programmer for ABC News Radio. Steve eventually achieved his Adelphi degree and has held senior management positions at the Walt Disney Internet Group and ABC News. He was a fellow of Columbia University's Sulzberger Executive Leadership Program in 2011 and has received many prestigious awards. They include more than a dozen Edward R. Murrow Awards, a Peabody Award, the Ward L. Quaal Leadership Award from the Broadcasters Foundation of America and the First Amendment Award from the Radio Television Digital News Association. In 2019, Steve joined Skyview Networks as its president and chief operating officer, leading that company's growth from 5,000 radio station business relationships to more than 9,000 as of 2021. Steve has been a mentor to Adelphi students and, at Disney, he organized annual career events for graduating students. We've been fortunate to have Steve's leadership on the President's Advisory Council since 2018. We look forward to the perspective and experience he will bring to our board of trustees.
Curtis O. Minnis '77
Curtis Minnis graduated from Adelphi in 1977 with a bachelor's degree in political science and was a star athlete on the Panther cross country and track and field teams. Through the years, he has been an active and engaged alumnus, taking part in many networking and alumni events and giving his time to leadership roles at Adelphi. Curtis was a founding member of the Multicultural Alumni Chapter in 2003 and has served as a member of the Panther Club Executive Board since 2015 and the President's Advisory Council since 2017. He was presented with the Frank Cassell Memorial Award in 2007 for his ongoing support of Adelphi's student-athlete community. Curtis retired in November 2020 as managing director of global sales for FedEx, a role he had held since 2005. He previously held positions with AT&T and MCI, and earned a Certificate of Business Essentials from Strayer University in 2017. Curtis is actively engaged with the Kips Bay Boys & Girls Club, serving as vice president of the organization's board of trustees since 2004. Curtis' leadership and enthusiasm will certainly be an asset to our board.
Monika Mohacsi '15
Monika Mohacsi graduated from Adelphi's Honors College with a BS in physics and continued her combined studies plan at Columbia University, earning a BS in electrical engineering in 2015. That year, she joined the engineering firm Jaros Baum & Bolles, where she is currently a senior project engineer. Monika has served as a member of the ACE (Architecture Construction Engineering) Mentor Program of America, an afterschool program for high school students. Currently, she participates in Professional Women in Construction (PWC) as a member-at-large for its Mentorship Committee. She was recently nominated for and accepted into the Beverly Willis Architecture Foundation (BWAF) Emerging Leaders Program, a New York-based professional development opportunity. Monika was a leader on campus during her time at Adelphi and will undoubtedly continue to display that same passion and dedication in her service on the board.
The Full Class of 2020 Board of Trustees
As previously announced, in 2020 we also welcomed to our board Sylvia Frances Moss '64, Tomislav Kostadinov '10, Emily Ladau '13, Dottie Herman and Hilda Perez '11. All our new trustees are an excellent complement to the dedicated group of board members who guide our University's success and future.
All the best,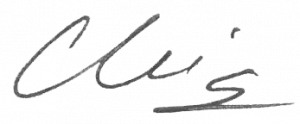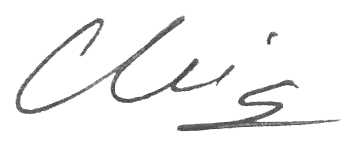 Christine M. Riordan, PhD
President