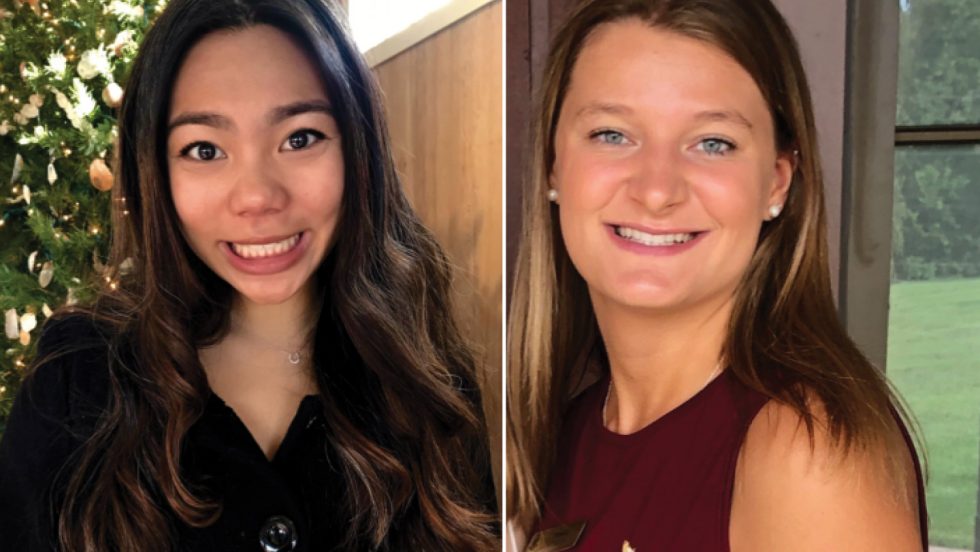 The Equitable Adelphi Action Team was formed in the summer of 2020 to help create and sustain an inclusive campus community. Formed by the Division of Student Affairs, the team consists of faculty members, administrators and students. Now is a great time for students to join and use their voices to bring forth change on campus.
The Equitable Adelphi Action Team "serves as a sounding board for the University," said R. Sentwali Bakari, PhD, vice president for student affairs, offering "recommendations, suggestions and strategies on how we can address issues about racism in terms of diversifying curriculums, diversifying our cocurriculum leadership program and the work we're doing in student clubs and organizations. It empowers students to provide their insight and share their experiences."
Over the last year, the Equitable Adelphi Action Team consisted of 30 participants dedicated to making the University a safe space for everyone. One of its accomplishments was establishing the Panther Pantry Advisory Board to help guide and advise the growth and development of the Panther Pantry. The Equitable Adelphi Action Team also made a recommendation that led to an impactful policy change: The Student Organization Accreditation Program now requires the executive board members of all student organizations to complete CORE (Creating Ongoing Respect and Equity) Training.
"Any student who's a part of the Leadership Certificate Program on campus also has to go to diversity training as part of the certificate program," said Anna Zinko, assistant dean for students and community engagement. "We want to ensure that leaders on campus are able to articulate the value of social justice, because that's part of what it means to be a leader here at Adelphi."
Creating a More Inclusive Campus
As the Equitable Adelphi Action Team continues to grow, so do its initiatives. For example, the team plans to incorporate more diversity into the curriculum, provide more resources for students of color and those who are LGBTQIA+, and offer listening sessions so students can voice their concerns.
"As an Asian American student attending a predominantly white institution and going into an occupational field that is predominantly white," said Izabelle Pinzon, a senior and member of the Equitable Adelphi Action Team, "I have experienced imposter syndrome and microaggressions throughout my undergraduate career. However, the Equitable Adelphi Action Team is a place where I can comfortably express my feelings of vulnerability while working with others for change within the community."
One of the Equitable Adelphi Action Team's initiatives is campuswide outreach to encourage members of the Adelphi community to take the Diversity Pledge, a personal commitment to making the campus a more inclusive place. The team also plans to implement subcommittees tasked with providing solutions to specific issues on campus.
"This semester, we were able to instill a concrete foundation for the team by identifying areas of focus and creating possible solutions to these issues," said Niamh Condon, a junior who is a member of the Equitable Adelphi Action Team. "With the implementation of subcommittees, students have a particular focus area, which I believe will increase the presence of the Equitable Adelphi Action Team on campus, directly allowing us to efficiently address students' concerns based on equity, inclusion and diversity."
Meeting and Becoming Change Makers on Campus
Not only does the Equitable Adelphi Action Team offer students an opportunity to make a difference for others at Adelphi, it also provides for hands-on leadership experience with direct access to change makers on campus. This includes Executive Leadership, faculty, and departments—including the Center for Student and Community Engagement and the Student Counseling Center—along with organizations such as the Student Government Association.
"It gives students the chance to do something that may touch their hearts," Dr. Bakari said. "Some students may have a passion about social justice or making a difference regarding racism, forms of oppression, implicit biases or microaggressions. They want to be a part of the change in the conversations we're having. This is a great opportunity for students to jump in and be a part of something."
All students are welcome to join the Equitable Adelphi Action Team. It meets monthly with the Division of Student Affairs and other University leaders. Email multicultural@adelphi.edu to learn more.