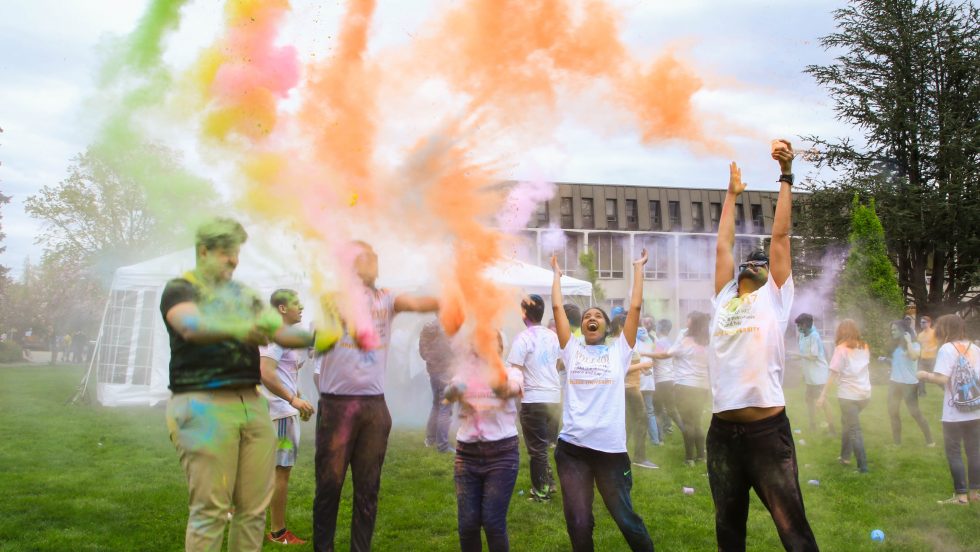 Goal 3 of Momentum: Strategic Plan for Adelphi University, 2015-2021 committed the University to becoming a "model of diversity and inclusion."
Over the past six years, we have taken great strides toward reaching that goal. Here are just some of the ways we have worked to make our community more diverse, equitable and inclusive. Our upcoming strategic plan, Momentum 2, will continue that work.
We increased the diversity of our faculty and student body
Efforts to reach our goal began in 2016 with the creation of two firsts at the University—an Office of Diversity and Inclusion, and an Executive Leadership position of vice president of diversity and inclusion. The new office, now called the Office of Diversity, Equity and Inclusion, has been instrumental in developing and leading diversity programs on campus.
One of the office's first actions was to address faculty hiring issues, instituting new practices promoting the active recruitment of scholars of color. The protocols required diversity training for all hiring committees, including options to take Implicit Association Tests to help gain self-awareness into subtle assumptions that affect judgment. It required committees to seek out candidates of color at conferences and community centers, and it established new reporting systems on diversity hiring efforts.
The new practices had immediate results. In 2016, scholars of color accounted for 45 percent of new hires, up from 27 percent in 2013–2014. Adelphi's board of trustees subsequently set a minimum of 40 percent for all new hires, helping us welcome the largest group of new faculty of color in our University's history between 2015 and 2021 and increasing faculty diversity from 23 percent to 29 percent.
Full Time Faculty Diversity
Source: IPEDS Human Resources Survey
The Office of Diversity and Inclusion participated in the development of a new personalized enrollment strategy to welcome more students of color to Adelphi. Connecting applicants to personal enrollment advisers and faculty members at every stage of the admissions process, the strategy contributed to a 76 percent increase in the number of first-time Black students and 43 percent in Hispanic students since 2015.
We have now welcomed five of the six most diverse classes in our history. Black, Hispanic, Asian/Pacific Islanders, Indigenous and multiracial students now account for 43 percent of Adelphi's student body.
of Adelphi's student body self-identify as Black, Hispanic, Asian/Pacific Islander, Indigenous or multiracial
The Office of Diversity and Inclusion also worked to promote understanding and mutual respect on campus through an innovative Diversity Certificate Program. Unlike "one-and-done" seminars, the program includes five interrelated three-hour workshops for faculty and staff members, culminating in a capstone experience that is different for each participant. More than 640 faculty and staff members have attended 76 workshops, with total attendance eclipsing 2,000. The program has also been adopted by three Long Island, New York, school districts.
Diversity Certificate Program
640

+

faculty and staff members participated

76

workshops
We increased the diversity of our leadership
Adelphi's leadership has also undergone a transformation in the past six years. Christine M. Riordan, PhD, became Adelphi's first woman to serve as president in 2015.  Today, 43 percent identify as diverse, including the first Black woman, the first Black man and the first Asian American woman to serve in top positions, and 57 percent of the team are women.
Diversity of Executive Leadership
Source: Office of Human Resources
The University's board of trustees has also evolved. Over the past six years, the board has elected eight people of color and seven women as members, increasing representation to 32 percent and approximately 40 percent, respectively. And in 2021, board Trustee Marc S. Strachan '81 was elected the first Black man to hold the position of board chair.
We developed new ways to fight bias on campus
Following the murder of George Floyd and the national outcry it evoked, Adelphi embarked on new and wide-ranging anti-racism efforts. Among the initiatives was the formation of an Academic Diversity Implementation Team to evaluate our curriculum requirements and hiring and promotion practices. Additionally, each college and school developed individualized strategic diversity plans, and the University reexamined and further enhanced our goals for recruitment and retention of diverse students. Based on community feedback, we audited and overhauled the University's processes for reporting discrimination, bias and abuse, which is now supported by a newly established Office of Community Concerns and Resolution. We were also proud to see our students take a lead in our diversity, equity and inclusion goals through the creation of the student-centered Equitable Adelphi Action Team, dedicated to informing leadership's efforts to enhance Adelphi's campus climate for all.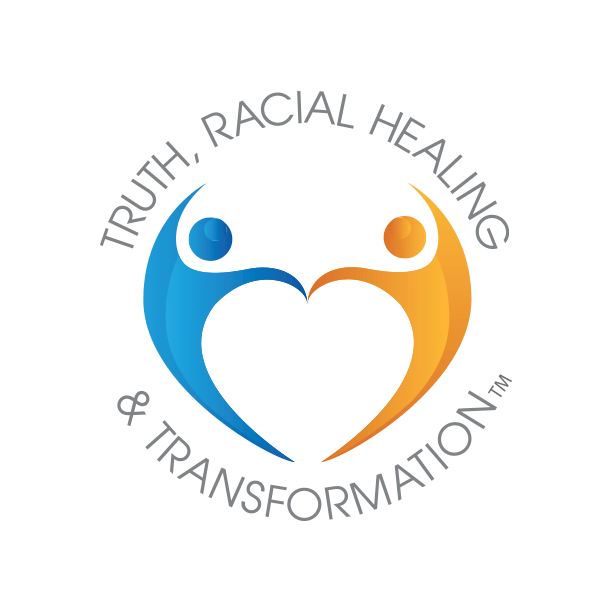 Adelphi's efforts to combat racism and promote understanding will soon include a powerful new voice: a Truth, Racial Healing & Transformation (TRHT) Center, which will work with campus and community partners to promote awareness of systems that stand in the way of equal treatment and opportunity. In doing that, the center will also strive to prepare the next generation of strategic leaders and thinkers.
Selected as a TRHT Center by the Association of American Colleges and University in 2020, we were among the first 25 institutions chosen—and the first from New York state.
Institution chosen in New York state as a TRHT Campus Center
We are nationally recognized for our advances in diversity and inclusion
Adelphi's achievements in diversity, equity and inclusion have attracted national attention.

INSIGHT Into Diversity, higher education's oldest diversity and inclusion publication, has awarded Adelphi its Higher Education Excellence in Diversity (HEED) Award in 2018, 2019, 2020 and 2021. The award, for outstanding commitment to diversity and education, is given to only 2 percent of American colleges and universities. INSIGHT also honored us with Inspiring Programs in STEM Awards in each of the past four years.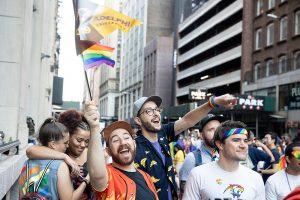 The Campus Pride Index—a nationally recognized measure of LGBTQ+ friendliness—has recognized our commitment to the LGBTQIA+ community with a Premier Campus ranking and an overall rating of 4.5 stars out of 5, up from only 3 stars in 2016. In 2021, the organization awarded 5 stars to Adelphi in the areas of LGBTQ+ counseling and health, LGBTQ+ campus safety and LGBTQ+ recruitment and retention.
We are also the recipient of the 2020 National Association of Diversity Officers in Higher Education's (NADOHE) Institutional Excellence Award, which honors the measurable progress we have made in promoting and sustaining innovative campus diversity efforts.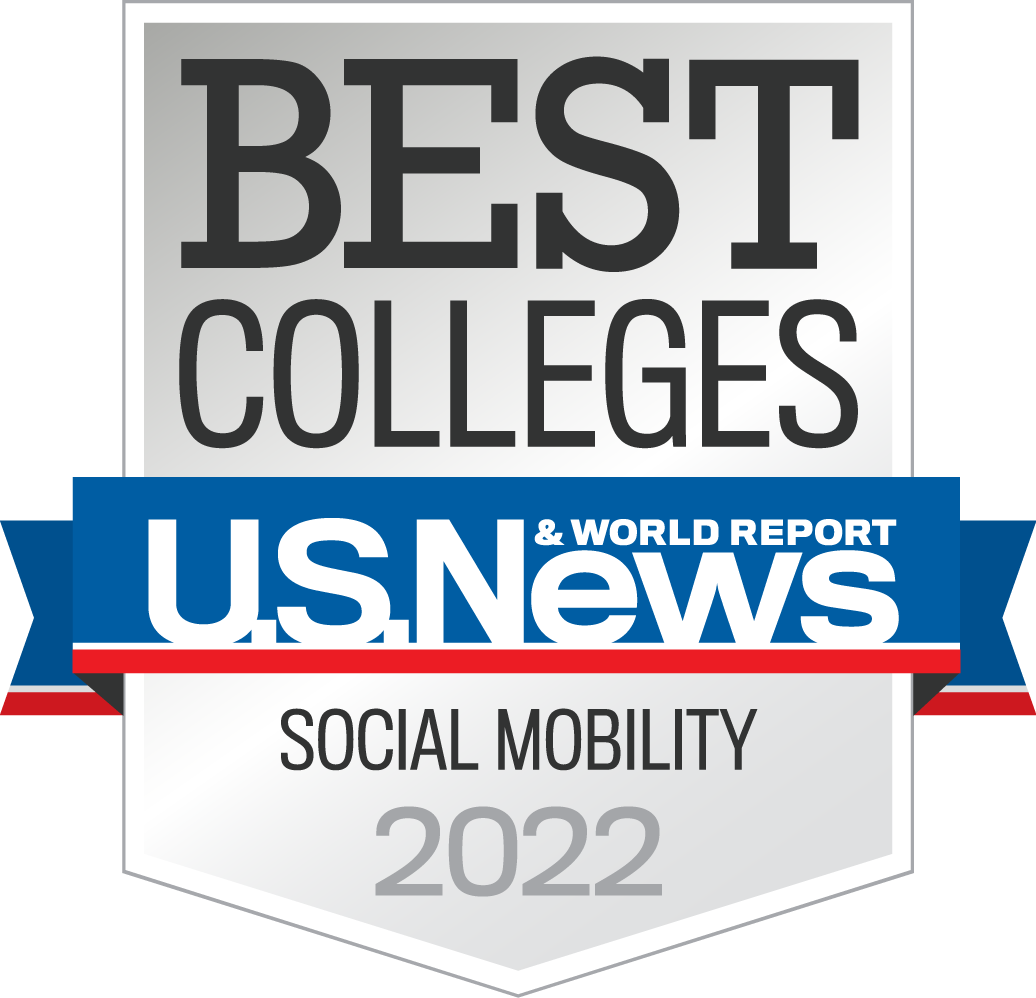 And U.S. News & World Report has recognized the University as a Top Performer on Social Mobility in each of the past three years. It's a distinction given schools that enroll and graduate the largest proportion of students receiving need-based Pell Grants—and a sign of Adelphi's success in reaching the ultimate goal of transforming lives of our students.