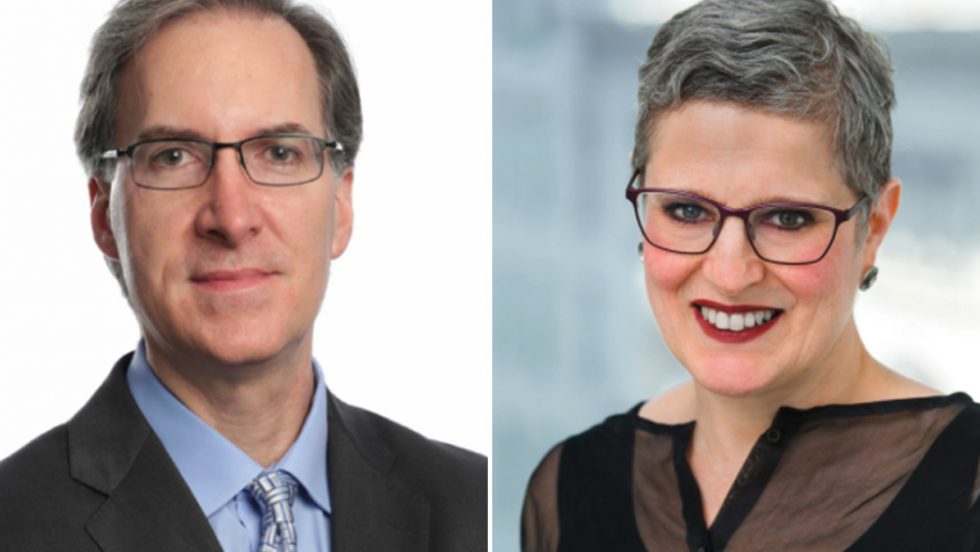 On Thursday, March 4, Adelphi University welcomes Ellen Pollock, business editor of The New York Times, for a discussion about the pressing issues of today. The event, "Keeping Up With the Times," from 7:00 p.m. to 9:00 p.m., is part of Adelphi's Great Minds, Great Conversation series.
The discussion will be moderated by Steve Jones '89, Adelphi alumnus and president and chief operating officer of Skyview Networks, and will focus on current affairs, the role of reporters and decisions CEOs are making when it comes to corporate social responsibility.
"Press freedom is an essential thread in the fabric of our democracy—now more than ever," said Jones. "Join us for a discussion about the role media and business play in society and the responsibility we citizens have to understand how these forces are shaping our lives and our children's future."
Pollock joined The New York Times as editor of Business Day in 2017 from Bloomberg Businessweek, where she was the magazine's first female editor. She previously worked at The Wall Street Journal for 18 years as a reporter and editor. Articles Pollock worked on at the Journal won Pulitzer Prizes in 2003 and 2005.
Jones is no stranger to the media industry either. While studying for his bachelor's degree in social sciences at Adelphi in the 1980s, he was hired as a DJ at WLIR/Long Island. He later worked as a writer, producer and programmer for ABC News Radio. During his career, Jones has held senior management positions at the Walt Disney Internet Group and ABC News, winning multiple Edward R. Murrow Awards, a Peabody Award and others. He also recently joined the Adelphi University Board of Trustees.
The event is free and open to the public.