Dear Adelphi Community,
Throughout the past few months, members of our community have shared concerns and questions about the University's process for intake, evaluation and follow-up on complaints.
Complaints could include violations of the Code of Conduct and allegations of sexual assault and bias. They could also include academic or student life experiences related to dining, academic support and student counseling. All your concerns are important to us, and we must ensure full accountability and follow-through in our University's reporting process.
The University is engaging an external firm to conduct an operational audit of how we address complaints from Adelphi community members. This thorough, unbiased review will offer a critical analysis of how all formal reports are handled through various offices on campus, including (but not limited to) Title IX, the Office of Student Conduct and Community Standards, and the Department of Public Safety and Transportation. With regard to Title IX in particular, the firm will also assess the University's compliance with new federal requirements to address sexual harassment as a form of discrimination.
We expect this audit to evaluate:
How complaints are received
How complaints are investigated
How complaints are coordinated with other offices across the University
How complaints are evaluated and resolved
Adelphi's process for communicating with the complainant regarding the acknowledgment, status and resolution of their complaint
This type of review will take up to six weeks to complete. We expect the recommendations by December and commit to communicating and implementing them immediately thereafter.
We have always investigated all formal complaints and will continue to do so. A formal complaint is one that is reported through the appropriate channels and begins a legal process to investigate.
If you or someone you know has experienced a serious incident such as discrimination, harassment or sexual assault, we urge you to report it through one of these channels, which will initiate an immediate official investigation process. There are many resources and people on campus available to help you take these steps, if needed, including:
We recognize that there are ways to improve and are committed to doing so. As the executive leaders overseeing this process, we promise to provide updates to the community on the progress of our audit over the next several weeks.
We appreciate your feedback as we all work to make our University a safe and welcoming environment for every member of our Adelphi family.
Sincerely,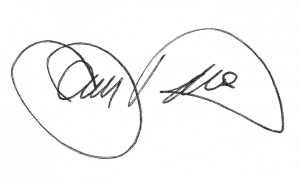 James Perrino
Executive Vice President of Finance and Administration

R. Sentwali Bakari, PhD
Vice President for Student Affairs and Dean of Students