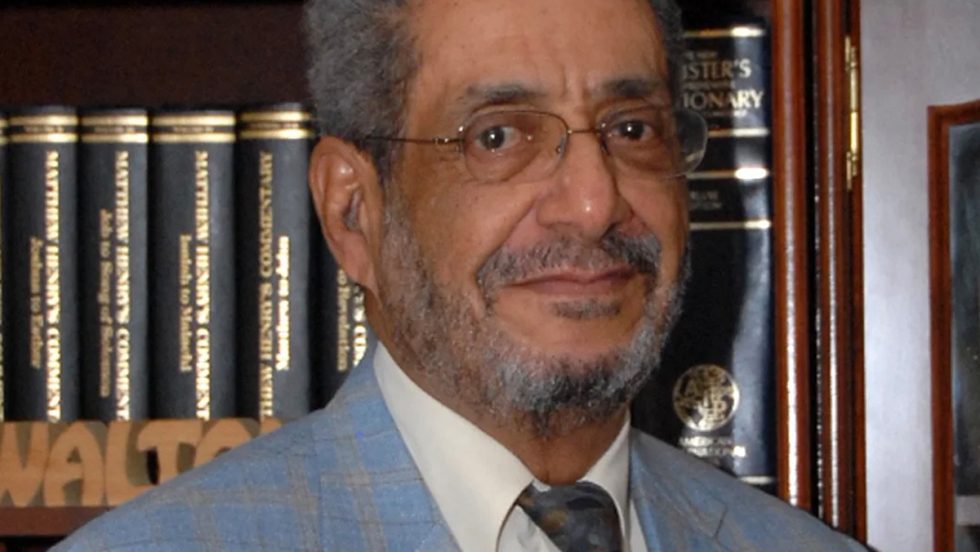 The Adelphi and Derner communities have lost a crusader for racial equity.

Duncan Edward Walton, PhD '56, died on September 30, 2022, at his home in Oak Bluffs, Massachusetts. He was 94.
Dr. Walton was the first African American to earn a PhD from the Institute of Advanced Psychological Studies (now the Gordon F. Derner School of Psychology) and the first African American to earn tenure in the counseling psychology program at the Rutgers Graduate School of Education.
"One of our giant PhD 'students' passed away, and the world has lost another compassionate soul," said Jacques Barber, PhD, dean of the Derner School. "Dr. Duncan Walton was one of our most accomplished graduates and one of those who opened the door at Derner for many African Americans trained over the years."
Prior to attending Adelphi, Dr. Walton earned a bachelor's degree from Long Island University in 1949 and a master's degree from New York University in 1951.
In a 2008 interview for Derner News, Dr. Walton recalled his parents as being supportive but concerned about his decision to enter a white-dominated field. He had few Black classmates in school and, upon entering the profession, had a clientele who were almost entirely white. Over the course of his career, he said, he saw that racial divide shrink to a nearly 50-50 balance.
"I found myself confronted with many more people of color than I'd ever anticipated, and I found I sort of had to modify my conceptual, theoretical framework more than I had anticipated, and that was because some of the training hadn't been specific to meet that kind of need," he said.
Dr. Walton served honourably in the U.S. Air Force and was assistant chief psychologist at the Veterans Administration Medical Center in East Orange, New Jersey. He subsequently joined the faculty at Rutgers University, where he was director of the counseling program and later professor in the Graduate School of Education, with a joint appointment at the Graduate School of Applied and Professional Psychology. He became program director at the Graduate School of Education, transitioned the program from a focus on vocational psychology to a focus on multicultural psychology, and increased the representation of people of color on the faculty.
Dr. Walton also served as president of the New Jersey Chapter of the Association of Black Psychologists. He was an executive board member of the New Jersey Psychological Association, became president of the New Jersey Board of Psychological Examiners, and worked with civil rights organizations such as the NAACP and the CORE.
"For me, Duncan epitomized the phrase 'calm, cool and capable' even when confronted with a challenge," recalled his colleague Matthew Barry Johnson, MA'82, PhD '84, associate professor of psychology at John J. College of Criminal Justice and the City University of New York Graduate Center. "Smart, clever and worldly, yet modest—diligent yet with reserved temperament. And most of us know about the funny jokes and witty anecdotal treasures he would share. I'm proud to say it is his signature that is on my license to practice in New Jersey."
He was an advocate for change within the profession and spoke out about the need for diversity training.
"Helping people learn to be comfortable within their own skins, to like themselves and realize they can be helpful to others, has been really fulfilling for me," Dr. Walton is quoted as saying in the Derner News profile. "It sounds very simple, but it's not easy to come by. In the field, you're constantly exposed to people who are unhappy and have low self-esteem. They spend so much time trying to defend themselves from demons that it detracts them from enjoying life. Life is short, and not to make the best of it is a tragedy."