Three inspiring alumni have joined the Adelphi University Board of Trustees, bringing a wealth of international experience and business success. We are delighted to introduce them.
Dear Adelphi Community,
A wealth of expertise, experience and perspective is brought to our University by the members of our board of trustees. Many of them are alumni, and they all share an important commitment to our mission, our students and our University.
Today, I am pleased to share with you the names of three new members of this impressive group—each with a deep connection to Adelphi and bringing unique talent and knowledge to our leadership. They will add greatly to the vision for, and momentum of, Adelphi's growth and success.
---
Kevin Goodman '00, MBA '02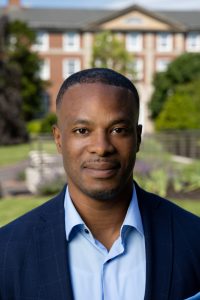 Since 2019, Kevin Goodman has served on Adelphi's President's Advisory Council, bringing valuable input and direction to key University initiatives. He earned a Bachelor of Science in Business in 2000 and a Master of Business Administration in 2002—both at Adelphi. As an Honors College student, his involvement included serving as president of the Student Activities Board, class treasurer and co-captain of one of Adelphi's most successful men's basketball teams.
Throughout his more than 17 years of corporate experience, Goodman has driven revenue growth, innovation and business transformation in leadership roles with Fortune 100 and mid-market companies. He recently took on the role of global director of member and customer enablement at LinkedIn, a division of Microsoft, where he oversees a global team that plays a major role in supporting LinkedIn's member, customer and vendor strategy. Immediately prior, he was senior vice president of business operations, marketing and strategy at INAP, a global provider of hybrid technology infrastructure solutions. Previously at NTT, a global technology services company, he rose to vice president of mergers and acquisitions portfolio integration and strategic innovation, and played a role in one of the biggest global mergers in recent history. Goodman is also an executive coach, founder and adviser for startups and cryptocurrency initiatives.
Kevin G. Mahony '83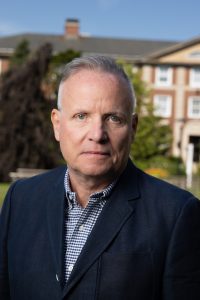 Kevin Mahony has shared his expertise and leadership as part of the President's Advisory Council since 2019. He is a 1983 graduate of the Robert B. Willumstad School of Business with a Bachelor of Business Administration in finance and remains an active supporter of the School and its students. In 2019, Mahony generously endowed the prize funding for Adelphi's Business Plan Competition, a yearly opportunity for students to test their entrepreneurial skills in a Shark Tank-style competition. All students gain valuable hands-on experience, and winners receive funding for their business.
Mahony is a senior vice president of Eagle View Wealth Management at UBS Financial Services, Inc. In this role, his team works with a select group of exceptional multigenerational families, real estate investors and professionals, offering advisory services for private wealth. With extensive experience in trust and estate administration, he specializes in legacy planning solutions and has a deep understanding of charitable giving strategies. Mahony is actively engaged in all aspects of the Eagle View Wealth Management team's investment plans and portfolio construction and is responsible for executing the team's debt and equity transactions.  Professionally, he holds both the Certified Private Wealth Advisor® and Chartered Retirement Planning Counselor® designations. Prior to his current tenure with UBS, he was associated with Merrill Lynch & Co., Midlantic National Bank and Manufacturers Hanover Trust Company.
José Singer Weisinger '73, '20 (Hon.)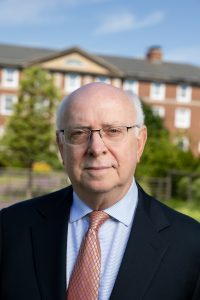 José Singer Weisinger earned a Bachelor of Business Administration from Adelphi in 1973 and was the recipient of an honorary doctorate from our University in 2020, which we formally conferred at this year's Commencement ceremony. Since his time at Adelphi, Singer has been a leader in both the private and public sectors, with vast experience in industry, strategic planning, senior management and international business. He has served various boards of directors and associations of interest in the Dominican Republic for more than three decades.
Singer is currently adviser on international affairs to the president of the Dominican Republic and, since 2014, has served as ambassador extraordinary and plenipotentiary in service to the executive branch. As such, he oversees diplomatic relations and agreements that strengthen the development of his country. From 2019 to 2020, he served as special envoy of the Dominican Republic to the United Nations, leading the Dominican delegation in its nonpermanent membership on the Security Council. In this role, he held the presidency of the Security Council, a rotating honor, in January 2019 and April 2020.
---
I look forward to the contributions of each of the impressive new leaders joining our University's board, and thank them for their commitment to our collective success.
All the best,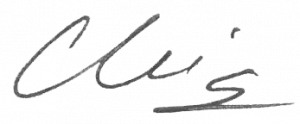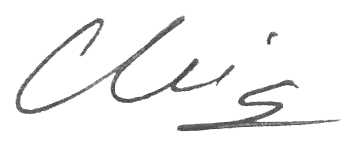 Christine M. Riordan, PhD
President