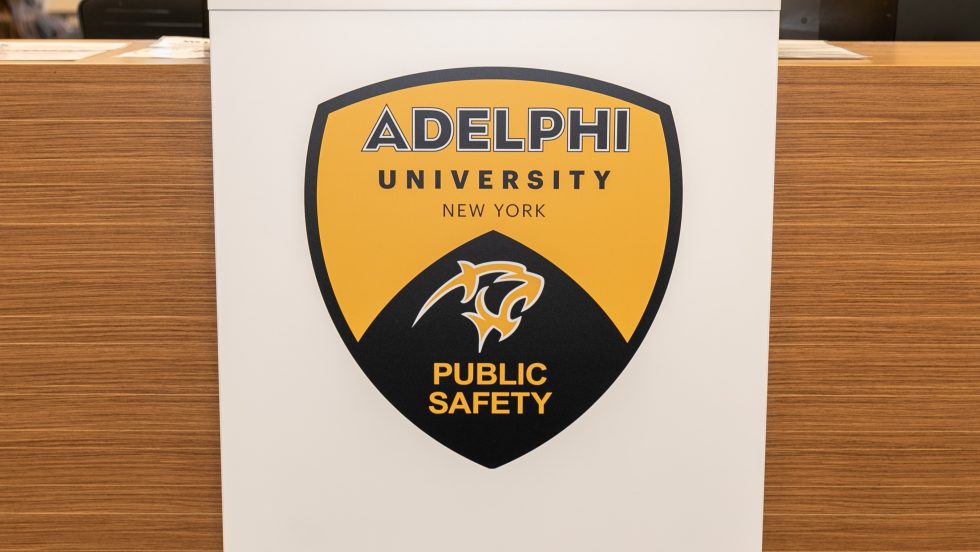 Dear Adelphi Community,
With Spring Break next week, March 13–19, the below parking advisory and guidance are timely reminders. As many of us prepare to travel, the Department of Public Safety and Transportation aims to help ensure you enjoy a fun, safe and healthy vacation.
Parking Advisory
Adelphi community members who plan to leave a vehicle on campus during Spring Break must move them to the Motamed or Nexus underground parking garages for the time period. This requirement allows the University to efficiently manage snow removal in the event of a storm. Failure to do so may result in a ticket, fines and possible towing at the owner's expense.
Additionally, please be reminded that all vehicles parked on campus must have a current Adelphi University decal affixed to the driver's side rear.
Spring Break Guidance for a Safe Vacation
Planning to travel? We advise your first step be to check Travel Advisories for your destination. In addition, the CDC maintains a Travel Information website related to COVID-19 and specifically recommends avoiding all nonessential travel to countries at Warning Levels 3 and 4.  Note that these ratings can evolve rapidly.
Adelphi University Safety Tips
Communicate with family and friends. Make sure your friends and relatives know where you will be vacationing, along with departure and return dates. Alert them when you have arrived and returned safely.

Protect your privacy on social media. Don't alert the public that your home will be unattended and adjust your privacy settings to prevent location sharing. Sharing too much information can endanger your safety.

Protect yourself from illness. Remember that thorough, frequent hand-washing can help prevent illness and that bottled water is the safest to consume. Also, Adelphi's Health Services Center provides free flu vaccines to all University students, faculty, and staff.

Arrive and leave with friends. There's safety in numbers. Stay with your group and always agree on a place to meet in case you're separated. Consider having a code word or signal if you're feeling uncomfortable.

Know the laws at your destination. Review all local, applicable laws, especially regarding alcohol and age of consumption.

Only accept drinks from a licensed bartender or pour your own. Be aware of potentially altered beverages and never leave your drink unattended.

Don't climb on balconies or unsafe ledges. Getting a good selfie is not worth a potentially fatal fall.

Be smart when swimming. Swim where there's a lifeguard. Follow posted warnings about water conditions and other dangers.

Don't carry all of your credit or bank cards. Traveler's checks are your best bet and only carry the minimum amount of cash that you will need when you are out. If you have extra cash, put it in the hotel safe.

Have a list of important phone numbers and addresses. Keep local transportation numbers and destination addresses in a note on your phone.

Avoid first-floor hotel rooms. They are bigger targets for thieves. If you bring your laptop or other devices, keep them in a hotel safe.

If you are robbed, don't resist. Give up money, jewelry, devices and other valuables. You can always replace material things. Call the police as soon as you can.

Road trip? Driving while tired is dangerous, so take turns at the wheel and plan to stop when you are fatigued. Whenever possible, stay on well-traveled and well-lit roads.

International travel? Always have proof of identity (US Passport or enhanced Driver's License).
View our extensive Spring Break Safety Tips on the Public Safety Website. If you have any questions or concerns, do not hesitate to call the Public Safety Command Center at 516.877.3511.
Working together as a community, we will continue to ensure a safe environment for everyone at Adelphi University.
Have a happy, healthy and safe Spring Break!
Sincerely,
Ray Hughes
Chief of Campus Safety and Emergency Management