Parents and families,
A few moments ago, the below email was shared with your students from our Office of Residential Life and Housing. This message contains important information about the upcoming move-in process and residential life on campus for the fall semester.
As you review the guidance provided, please do not hesitate to reach out to housing@adelphi.edu or executiveleadership@adelphi.edu with any questions.
We look forward to a safe and healthy semester ahead!


R. Sentwali Bakari, PhD
Vice President for Student Affairs and Dean of Students
---
Dear Students,
We are excited to welcome you to residential life at Adelphi University this fall!
Your residence hall will be your "home away from home" while you are at Adelphi. Our entire residential life and housing team is looking forward to the programs and events planned for our residents, modified to reflect social distancing and reduced density for your health and safety.
Like many students and families, you will have questions about residential life this year. We hope this email answers many of your questions.
Critical Information for Out-of-State and International Students:
If you are traveling from a state or territory currently listed on New York state's COVID-19 Travel Advisory list, or if you are arriving to New York from outside of the United States per Centers for Disease Control and Prevention (CDC) guidance, the state of New York requires you to quarantine for 14 days upon your arrival in the state.
We are offering three different options to help you accomplish this necessary step. Here are the time-sensitive guidelines for your travel and move-in plans for the fall semester.
Important deadline: You must email housing@adelphi.edu to inform us of your selected quarantine method. We must receive your selection no later than Friday, August 7, 2020. On-campus quarantine options will be available on a first come, first serve basis.
What do I need to know about move-in day?
As previously shared, we extended the traditional move-in schedule to begin on August 22, 2020, nine days prior to the start of classes. This extended period ensures social distancing and allows you the space and time to comfortably set up your home on campus. If you have any questions or concerns about your scheduled time to move in, please email us at housing@adelphi.edu.
Here are important details to consider as you prepare for moving in:
Please arrive within 15 minutes of your assigned time, and remember that you have two hours to move into your room. When you arrive at your unique move-in time, please go directly to your residence hall, where a staff member will be available to welcome you and assist you in checking into your room.
You are encouraged to pack lightly and bring only what you need. Due to social distancing and safety measures, we are not able to assist in lifting or moving your personal belongings.
Only bring the items needed for the next three months. For information on what we recommend and what is prohibited, visit our move-in website.
Moving carts, hand trucks and dollies will not be available for distribution.
For students looking to rent a MicroFridge, we encourage you to order in advance. These MicroFridges will be delivered prior to your arrival on campus.
You are permitted up to two friends or family members to assist you in your move-in process; no other guests will be permitted on campus. These individuals do not have to submit a COVID-19 test to the University prior to helping you move in. However, we ask you to ensure that your friends or family wash their hands, wear a mask and observe social distancing as they help out on move-in day.
Students who wish to move in their belongings and remain at home until classes begin on August 31, 2020, are permitted to do so. Dining Services options may be limited prior to the first day of classes.
It is important that you fill out the Residential Life and Housing Agreement: Pandemic Addendum, and COVID-19 Safety Plan Agreement. You must submit both documents before you can move in to your residence hall.
What do I need to know about COVID-19 testing procedures and temperature scanners?
Prior to move-in, all residential students will be required to complete an at-home, saliva-based COVID-19 test under the medical supervision of a practitioner via a Zoom video call. This test is being conducted through our testing partner, Vault Health, allowing delivery of results in 24–48 hours.
Later today, you will receive an important email about testing. It will provide instructions for:
How far in advance of your move-in date the test should be completed
How to sign up to receive the test
How to administer the test
How to submit the test
As an added safety measure, thermal scanners have been installed at the entry of each residence hall. While wearing your mask, you will be asked to step in front of the no-touch temperature-scanning tablet before entering and leaving your residence hall. If the scanner indicates a higher-than-normal temperature, or if you have any other symptoms of COVID-19 or feel ill, you will be asked to return to your room and call the Health Services Center immediately at 516.877.6000.
Will Adelphi have on-campus quarantine and isolation spaces, if needed, during the fall?
It is possible that a member of our residential community will test positive for COVID-19 this fall. Please know that we have put in place all procedures and precautions in accordance with local, regional and national public health guidance to ensure the utmost safety and well-being of our residents.
Following the New York state guidelines for reopening, we have planned spaces for students who must undergo quarantine (for those who may be exposed) or isolation (for those who test positive).
The top floors of residence halls A and B have been reserved for this purpose and will not be available for permanent semester housing.
These rooms, with access to private bathrooms, will be used to temporarily house residents who cannot return home to quarantine or isolate.
Students who live locally will be encouraged to complete their quarantine or isolation period at home.
Students unable to return home may be reassigned to one of these designated spaces for at least 10–14 days and until cleared by the Health Services Center.
If you are identified through contact tracing as potentially exposed and at risk or if you test positive for COVID-19, you will be contacted by the Health Services Center and provided with instructions for quarantine or isolation. Our Health Services Center works directly with the Nassau County Department of Health and follows all official guidance for these circumstances. Your needs, such as meal delivery, will be coordinated by Dining Services, the Office of Residential Life and Housing, the Health Services Center, and the Department of Public Safety and Transportation. Residents must comply with the quarantine/self-isolation measures.
How do I get my ID card and parking sticker?
New incoming students in need of an ID card have been instructed to email a clear, close-up headshot for their Adelphi ID card to the Department of Public Safety and Transportation at student_photoid@adelphi.edu. Resident IDs will be distributed at your designated move-in day and time.
If you are bringing a vehicle to campus, you will be issued a parking decal with a color-coded expiration-year sticker when you register your vehicle.
An online system to register for parking decals is currently in development. Please continue to check your email for updated information on accessing the registration process.
If you already have a decal on your vehicle with an expiration of September 30, 2020, and your vehicle has not changed, please continue to display that decal as we have extended the expiration date to December 1, 2020.
If you do not have a decal on your vehicle, you may register your vehicle with the Department of Public Safety and Transportation, Monday through Friday, between 8:30 a.m. and 3:30 p.m. Beginning Monday. August 17, the office will be open from 8:30 a.m. to 6:00 p.m., Monday through Thursday, and 8:30 a.m. to 4:30 p.m. on Fridays. If you have any questions or concerns, please email publicsafetyrequests@adelphi.edu and a member of our team will respond.
All first-year and sophomore resident students typically are required to park at the Garden City Pool parking lot (Field No. 9), Monday through Thursday, from 7:00 a.m. to 7:00 p.m., and may park on campus on Fridays, Saturdays and Sundays. However, for this fall semester, first-year and sophomore resident students will be permitted to park on campus until further notice.
Shuttle bus service will be provided seven days a week (either scheduled or on request, depending on the day and time).
For more information, please visit the Public Safety website.
When do the residence halls close for the fall semester?
The residence halls will close on Wednesday, November 25, 2020, at 5:00 p.m., just prior to the Thanksgiving break, so please plan accordingly. Housing and meal plan costs have been reduced to reflect this shortened time period on campus.
If you are returning to housing in January, you do not have to empty out your room. Just take what you need for the winter break.
All classes and finals will move online for the remainder of the fall semester, until December 22, 2020.
For an additional daily fee, our student-athletes, international students, students working for the University, and out-of-area students participating in in-person labs, clinicals, or local field work will be eligible to reside on campus after November 25, 2020. Students other than those listed above are required to obtain approval from the Office of Residential Life and Housing. Permissions will be granted on a case-by-case basis at the sole discretion of the University.
Our residence halls plan to reopen on January 24, 2021, for the spring term.
Will there be programming and events for resident students?
This semester will look and feel different than previous years, however that doesn't mean we don't have fun planned for the months ahead!
During Welcome Weekend, all residents are invited to participate in a digital campus-wide program during which you can meet new people, learn about life at Adelphi and have fun in the process.
Additionally, throughout the semester, the Resident Student Association will collaborate with resident assistants and hall councils to host exciting programs that will enhance residents' skills in the areas of leadership, wellness, scholarship and more.
Next Steps:
Watch for your testing email. Check your Adelphi University student email address for ongoing updates. And, if you have any questions, please do not hesitate to call the Office of Residential Life and Housing at 516.877.3650 or email the housing team at housing@adelphi.edu.
We look forward to seeing our Panther family soon, and welcoming you home to residential life at Adelphi.
Sincerely,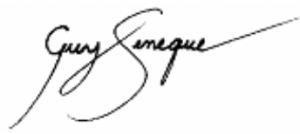 Guy Seneque
Director, Office of Residential Life and Housing