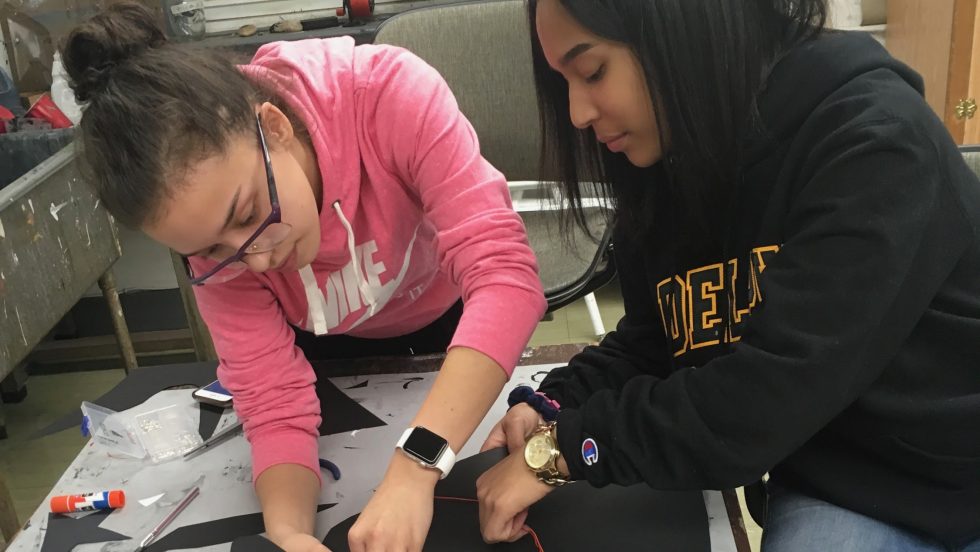 Interested in earning a master's degree in teaching—with a paid internship? Graduate enrollment is now open for Adelphi University's New York Noyce STEAM Pipeline Program. Seven scholarships are available for candidates applying for the 2021–2022 school year.
Beginning this May, the 13-month-long New York Noyce STEAM Pipeline/NSF Robert Noyce Program at Adelphi University's Manhattan Center is designed to encourage individuals with a background in science and/or trained in science, technology, engineering and math (STEM) fields to consider a teaching career in science education.
For the second year, Adelphi will partner with New York City public school District 13 Brooklyn. Students selected for this year's STEAM Pipeline cohort will be placed in one of Adelphi's partner schools to gain valuable clinical experience and develop their teaching practices under dedicated mentor teachers and University faculty.
The New York Noyce STEAM Pipeline: Preparing Next Gen Science Teachers program is framed by the following goals:
Enhance and broaden strong partnerships between K–12 school partners, University faculty and administration, and regional informal learning environments.
Increase the number and retention of highly qualified students from underrepresented groups that graduate with a science teaching degree.
Increase the use of STEAM (STEM + Art/Design) practices in science classrooms to augment and enhance the science curriculum aligned to the Next Generation Science Standards (NGSS).
In 2019, Adelphi was awarded a $1.2 million grant to support the New York Noyce STEAM Pipeline: Next Gen Science Teachers initiative, created to recruit, support and prepare science teachers, including those from typically underrepresented groups, to take science teaching positions in high-need school districts.
The program is for candidates who hold a bachelor's degree or 30 credits in one of the science disciplines, and are seeking a Master of Arts and initial New York State Teaching Certification for grades 7–12 in one of the science disciplines: biology, earth science, chemistry or physics.
All classes will be held at Adelphi's Manhattan Center. Learn more about the New York Noyce STEAM Pipeline Program and apply: adelphi.edu/steam-pipeline.