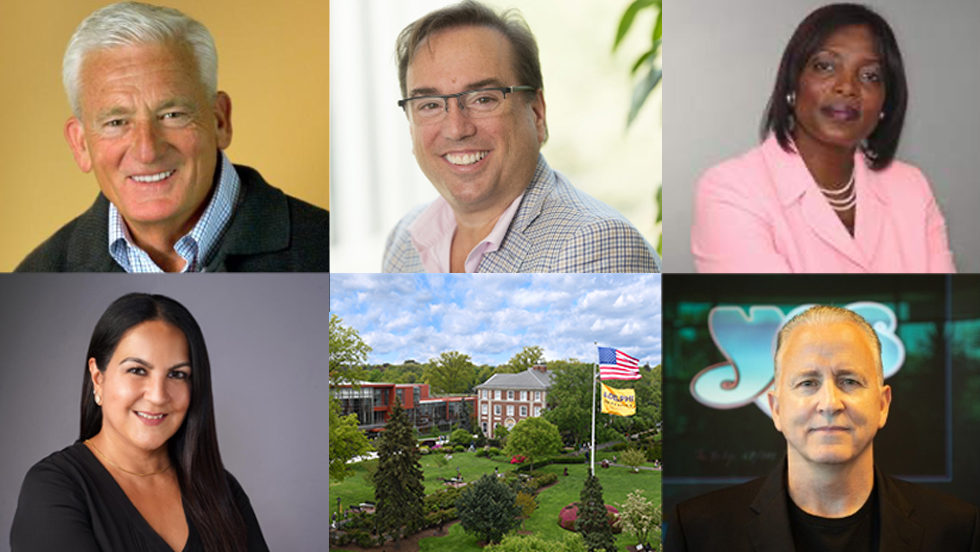 During the first half of 2023, Adelphi University added five prominent business leaders to its President's Advisory Council.
"We look forward to having these five distinguished members, with such diverse backgrounds in a wide range of industries, serve as advisers to our University," said Christine M. Riordan, president of Adelphi. "From healthcare to finance to sustainable energy and the entertainment industry, their expertise will help guide our strategic vision to promote social mobility and student success."
The council, which currently comprises 18 members, provides critical feedback, advice and direction to the University's Executive Leadership regarding key initiatives related to the University's Momentum 2 strategic plan as well as trends and issues impacting Adelphi. Members, who serve an initial three-year term, meet a minimum of three times a year in person or virtually to lend their time and talent to the important work of the University.
In addition to their advisory roles, President's Advisory Council members also support Adelphi through philanthropy and service by attending signature University events, recommending prospective students, providing career advice, mentoring and internship opportunities to Adelphi students, and leveraging their corporate relationships for potential partnership opportunities with the University.
The new members of the Adelphi University President's Advisory Council are:
June Griffith Collison '81, MBA '84, President, Dignity Health-Community Hospital of San Bernardino
Renu Dalessandro, Chief Marketing Officer, Jovia Financial Credit Union
Robert Kavner '65, Lead Director, Heliogen
Peter A. Principato '87, CEO, Artists First
Michael J. Sammis, '81, Retired President, COO and CFO, Universal Music Publishing Group
Get more information and the complete list of President's Advisory Council members here.