Sylvia Frances Moss '64, Tomislav Kostadinov '10, Emily Ladau '13, Dottie Herman and Hilda Perez '11 have been elected as new members of the Adelphi University Board of Trustees.
The Adelphi University Board of Trustees has elected five distinguished alumni to its membership. Sylvia Frances Moss '64, Tomislav Kostadinov '10, Emily Ladau '13, Dottie Herman and Hilda Perez '11 join the ranks, bringing their valued talents, perspectives and professional experience to help shape the University's future.
"These five individuals represent the depth and breadth of talent and experience among Adelphi's alumni," said Ronald B. Lee '67, chair of the board. "Our new trustees are an excellent complement to the dedicated group that guides our University with its counsel and keen oversight. We are grateful for their enthusiasm and willingness to serve."
---
Sylvia Frances Moss '64
Moss is a 1964 Adelphi graduate with a bachelor's degree in history. Now retired, Moss became a senior managing director of The Blackstone Group in 2006, where she was responsible for human resources, facilities and information technology. In 2010, she became the chief operating officer of the Park Hill Group. Moss established the Sylvia F. Moss Scholarship in 2018 to provide resources for Adelphi's undergraduate students with demonstrated financial need and dedication to their field of study.
---
Tomislav Kostadinov '10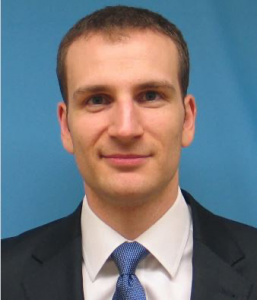 Kostadinov is a 2010 graduate of Adelphi's Robert B. Willumstad School of Business, with bachelor's degrees in accounting and finance, and is an Honors College alumnus. He spent three years in public accounting before joining Goldman Sachs in 2013, where he currently serves as a vice president.
---
Emily Ladau '13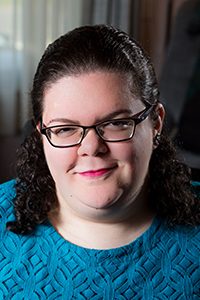 Ladau, also an Honors College alumna, is a 2013 graduate of Adelphi with a bachelor's degree in English. The founder of Words I Wheel By disability communications, she is a communications consultant, writer, public speaker and disability rights activist. In 2017, Ladau was selected for Adelphi's 10 Under 10 Young Alumni honors. Additionally, she has been recognized as a Humanity of Connection honoree by AT&T and has received leadership and diversity awards from the American Association of People with Disabilities and Long Island Business News.
---
Dottie Herman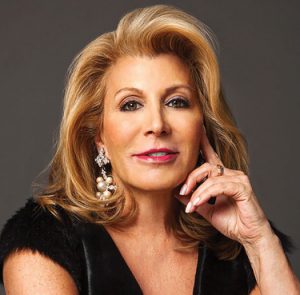 Herman, CEO of Douglas Elliman, is a real estate trailblazer—she purchased Prudential Long Island Realty in 1989 and transformed the brokerage into a powerhouse on Long Island, including in the Hamptons. She became chief executive officer of Douglas Elliman, the largest and fastest-growing real estate firm in New York, with her 2003 purchase of the prestigious Manhattan brokerage with partner Howard Lorber. She attended Adelphi from 1981 through 1986 and in 2019 served as a keynote speaker for the University's Women's Leadership Conference. Among many honors, Herman has been named to the 50 Most Powerful Women in New York list by Crain's New York Business four times, the Long Island Business News Hall of Fame twice and Inc. magazine's Top 50 Women Entrepreneurs in America, and has given her time and talents to a variety of nonprofits.
---
Hilda Perez '11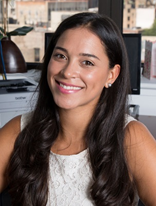 Perez is a 2011 graduate of Adelphi University with a bachelor's degree in international studies and minor in Italian. While at Adelphi, she was president of the Latin American Student Association (now the Latino Student Association) and was a Levermore Global Scholar and Jaggar Community Fellows Program participant. Perez went on to earn a master's degree in social entrepreneurship from Hult International Business School, took part in Stanford University's Latino Entrepreneurs Leadership Program, and currently attends Columbia Business School's Community Business Program. She is chief operating officer and vice president of SALUD by Dr. Rigo, a family-owned natural health company, and co-founded the marketing agency Savvy-Marketing for Good. Perez was named an Adelphi 10 Under 10 and served as a panelist for the University's 2019 Women's Leadership Conference.
"I am so proud to have five of our accomplished alumni join our board of trustees to serve Adelphi University and further our mission," said Adelphi University President Christine M. Riordan. "We are fortunate to have remarkable leaders who are committed to continuing Adelphi's legacy of academic excellence and student success, and to advancing diversity, equity and inclusion at the University and in higher education."
See more about Adelphi's Board of Trustees.
---
For further information, please contact:
Todd Wilson
Strategic Communications Director 
p – 516.237.8634
e – twilson@adelphi.edu