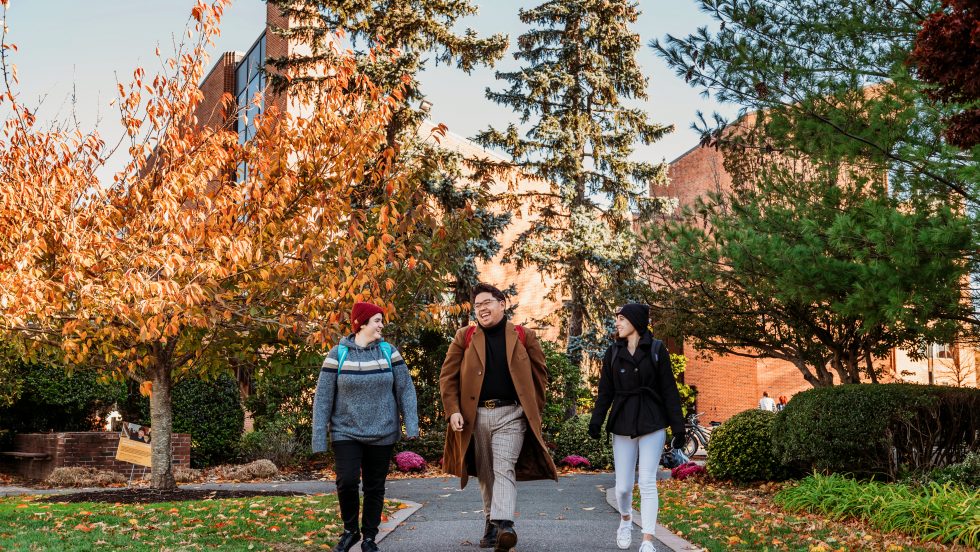 Adelphi University has been named one of 171 colleges and universities on Phi Theta Kappa's 2022 Transfer Honor Roll—and one of only three on Long Island in New York. PTK recognizes four-year colleges and universities that have developed strong transfer pathways leading to excellence and success among community college transfer students.
Colleges are selected for the honor roll based on 40 key metrics related to the support and success of transfer students, including college cost and financial aid, campus life for transfers, admission practices, and bachelor's degree completion.
"This award is so important because it is based on what students tell us they need from their transfer experience," said Lynn Tincher-Ladner, PhD, president and CEO of Phi Theta Kappa. "We are honored to recognize the colleges and universities working exceptionally hard to create stronger pathways to bachelor's degree completion for all students."
This year's winners had exceptional outcomes in areas such as average percentage of transfer students in undergraduate population, bachelor's degree completion rate, credit transferred toward degree and merit-based financial aid.
The PTK recognition is an example of Adelphi's commitment to its transfer community, ensuring the University is providing a positive and successful atmosphere for students who transfer in.
"The Office of University Admissions works closely with prospective transfer students to ensure they receive personal advisement throughout the application process," said Melissa Bellantonio, director of undergraduate admissions at Adelphi. "We attend many transfer events at community colleges in the local area as well as nationally, and we always welcome students to visit Adelphi's beautiful campus or centers for a tour or for one of our Open House events."
Adelphi hosts Transfer Admission Day events during the academic year and Transfer Tuesdays throughout the summer, where transfer counselors meet individually with students to discuss their applications and are able to provide many with immediate admission decisions. "We offer generous transfer academic scholarships, as well as PTK scholarships," Bellantonio said. "Adelphi also has a newly created Transfer Student Success Team that spans across departments to support students during their transition to life as Adelphi Panthers."
In addition to other transfer options, the University has partnerships with a number of two-year programs in New York and beyond. Adelphi's current list of articulation agreements can be found here.
Learn more about the PTK Transfer Honor Roll—and about transferring to Adelphi (or email transfer@adelphi.edu with any questions).