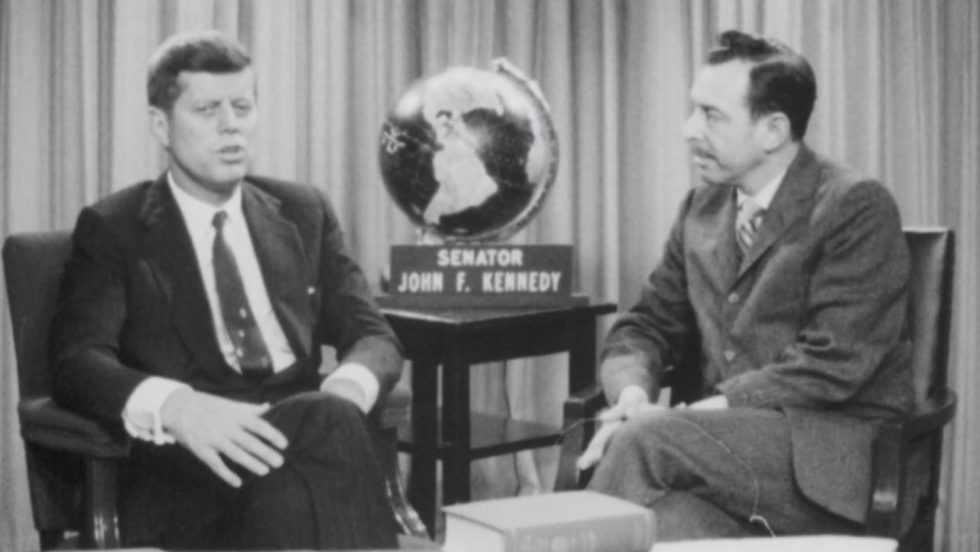 Medicare. Civil rights. The Watergate hearings. The Camp David Accords. The Taiwan Relations Act.
These are just some of the areas where the late Rep. Lester L. Wolff was influential. Wolff was at the heart of the U.S. Congress in the mid-20th century. A Democrat from New York, he represented parts of Queens and Nassau County for eight terms, from 1965 to 1981.
Among his many accomplishments: He cosponsored the original Medicare bill. He marched with civil rights activist Medgar Evers. An expert in Asian affairs, he met with Deng Xiaoping, known as the architect of modern China, in 1978 and carried a message back to Pres. Jimmy Carter that led to full American diplomatic recognition of China a year later. He drafted the Taiwan Relations Act.
Now Adelphi University has Wolff's papers, both from his congressional days and before. Once they are processed, students, professors and visiting scholars will have an unusual opportunity to review them and gain a unique view of a prolific man and his times.
"Lester Wolff didn't have just one career—he had many careers," said David Ranzan, associate professor in the Archives and Special Collections. "Adelphi is holding his legacy. We have a piece of history that anyone will be able to really delve into."
What is in the Wolff collection?
Wolff made the first of his donations in 2019 when he was 100 years old—he held some back because he was writing a book on the Taiwan Relations Act. He died in May 2021 at 102 years old, then the oldest living former member of the House of Representatives. Adelphi acquired the remainder of Wolff's papers in July.
The collection consists of 200 linear feet of materials—about 107 boxes and approximately 72 bins of books from the congressman's personal library. The materials go back as early as 1925 and contain correspondence, drafts of papers and speeches, scrapbooks, and more.
Reviewing the papers is like having a front seat in the administrations of presidents Johnson, Nixon, Ford and Carter, said Ranzan, who, in addition to being Adelphi's archivist, is a historian of early America.
"This was a very transformative period in American history," he said. "Once we process these materials, students will be able to physically touch this history and then interpret it, using these primary sources."
That will be fitting, Ranzan said, noting that as a representative, Wolff visited Adelphi numerous times to converse with students and discuss issues of the day, such as campus unrest, the Vietnam War and the presidency of Richard Nixon.
Ranzan expects the papers to be available for viewing in Fall 2023.
The Adelphi collection includes papers pertaining to Wolff's life before he served in Congress. Born in 1919, he spent World War II in the Civil Air Patrol on the lookout for submarines off the Atlantic coast. He received the nation's highest civilian honor, the Congressional Gold Medal, on behalf of the organization in 2014.
He was a marketing and media authority, serving as an executive for two local newspapers and founding an advertising agency that specialized in the food industry.
Wolff also produced TV shows, including an Emmy-nominated public affairs program called Between the Lines. He hosted the show, which ran from 1948 to 1960, interviewing politicians and others in New York. The series started out on the radio and Adelphi now has the audio tapes in addition to the films of the show.
While in Congress, he founded and hosted Ask Congress, a weekly PBS show that he appeared on into his late 90s. The Adelphi collection includes these tapes and films as well.
What other collections are in the Adelphi archives?
A significant center of research and scholarship, the University's Archives and Special Collections has more than doubled since 2014 and now features 70 collections, Ranzan said. They include the papers of Rep. Carolyn McCarthy from Nassau County, who was known as the fiercest gun control advocate in Congress.
"For a university this size, it's rare to acquire two different Congressional Record papers," Ranzan said. "So those are some of the gems that we have."
Other important collections include the papers of novelist Alice Hoffman '73, '02 (Hon.), and the art and writing of Bunny Hoest '53, aka the Cartoon Lady, whose comic strips include The Lockhorns, Howard Huge and Laugh Parade.
Adelphi also has an extensive Spanish Civil War collection from Sandor Voros, who served in Spain with the International Brigades, and the papers of Ruth St. Denis, a pioneer of modern dance from the turn of the 20th century. St. Denis founded Adelphi's dance department, one of the first at a university.
All are available for researchers.