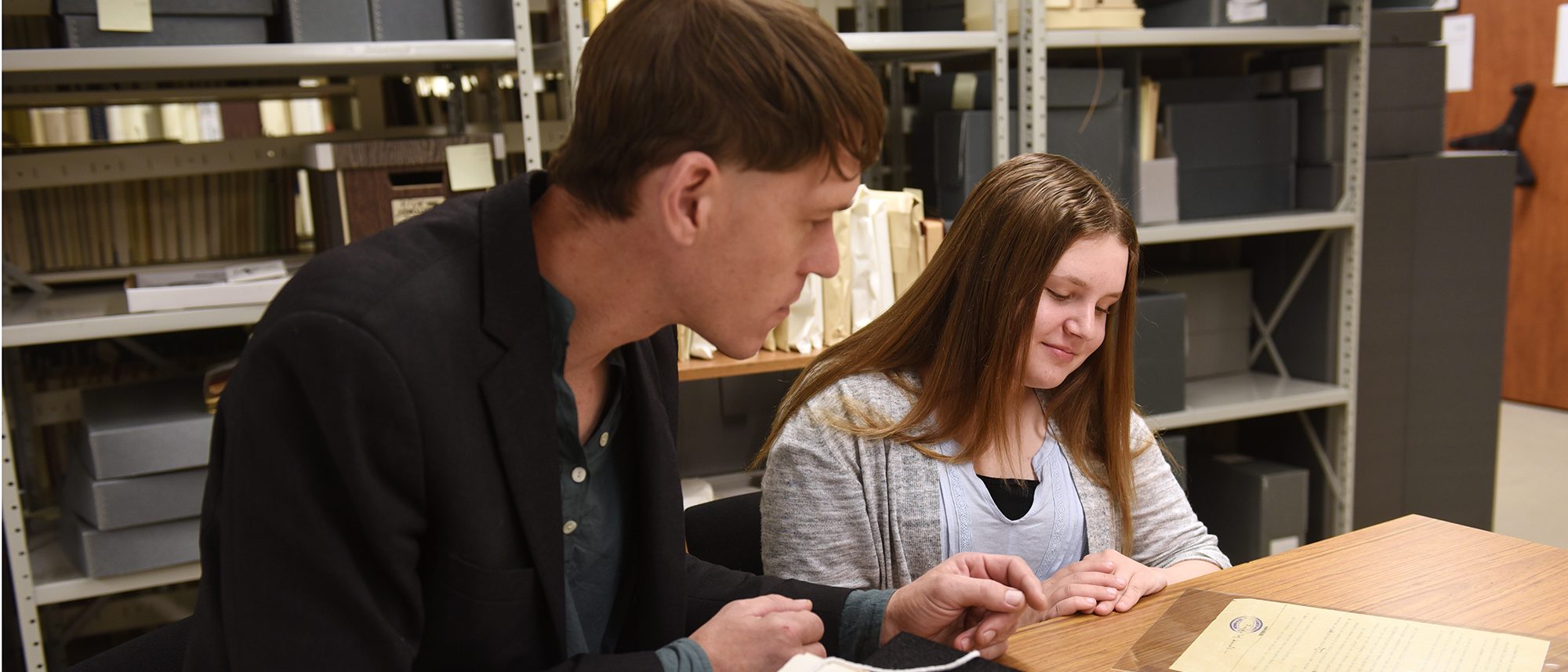 Adelphi University Archives and Special Collections (UASC) collects, preserves, and provides access to unique and rare materials of enduring value; and serves as the institutional memory of Adelphi by collecting, preserving, and providing access to materials which document its history.
Want to be a part of Adelphi history?
Adelphi's University Archives wants to hear from you! We would like to collect materials from students to show future generations what it was like to be an Adelphi student today.
For On-Site Visits
Appointments will be required for all researchers and only one researcher at a time will be permitted on-site. UASC asks that on-site visit requests be submitted at least 2 days in advance. Please do not visit UASC unless you have received a confirmation email from us. View contacts below to schedule an on-site visit.
The Adelphi University Archives collects, holds, preserves, and makes accessible the historical records of Adelphi University documenting the history of the University, its students, faculty, and administration.
Adelphi University Special Collections cover a wide variety of subjects and historical periods and include rare books, manuscripts, photographs, pamphlets, and other primary source materials.
The Adelphi University Art Collection contains a diverse representation of artworks ranging from 17th century African implements to contemporary prints. The artistic mediums represented include painting, sculpture, drawing, printmaking, and photography.
Our Digital Collections contain digitized and born-digital photographs, yearbooks, newspapers, manuscripts, and other materials held in Archives and Special Collections.