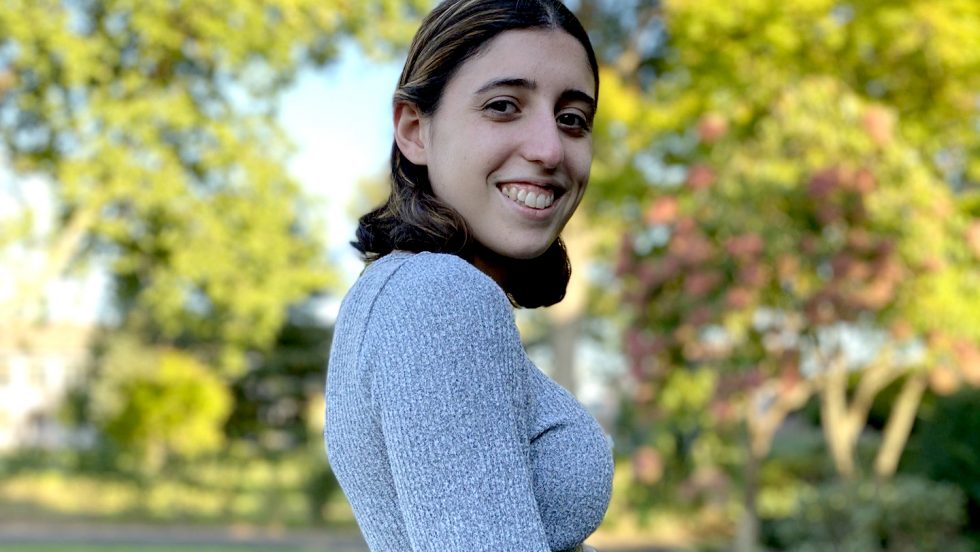 Julianne Farrell, a rising senior, launched a chapter of this organization that provides a place for students to discuss mental health issues, support one another and learn how they can advocate to help others.
Active Minds, a nonprofit organization promoting and supporting mental health awareness, was founded by Alison Malmon after her brother's suicide. The University of Pennsylvania student wanted to open the conversation about mental health and create a place that could encourage and support students who were suffering. Today there are over 600 chapters on college campuses across the country, promoting mental health advocacy through awareness campaigns, events and outreach. And thanks to rising senior Julianne Farrell, there is now a chapter here at Adelphi.
Farrell learned about Active Minds in Fall 2019 at the first university she attended. However, she decided to transfer to Adelphi in Spring 2020. "I realized this is the perfect place for me because of the class size and education program," she said. A math major and education minor, she is now enrolled in Adelphi's Scholar Teacher Education Program (STEP), an accelerated program that will allow her to attain her master's degree in adolescent education just one year after receiving her bachelor's degree.
Shortly after starting at Adelphi, classes went online due to the pandemic. Knowing the effect of the pandemic on the mental health of students, she decided to launch an Active Minds chapter at Adelphi once everyone was back on campus for Fall 2021. "I wanted Adelphi to have that place where students could feel comfortable and safe and learn how to cope with mental health issues," she elaborated.
Getting Active
Creating this new chapter wasn't easy. Farrell had to write a statement outlining the club's mission, finds peers to occupy the executive roles of the club and find a faculty adviser to sign off on its creation. That faculty adviser turned out to be Lyudmila "Luda" Bryzzheva, PhD, associate professor in the Ruth S. Ammon College of Education and Health Sciences, who taught Farrell in her Introduction to Philosophy of Education course. "Luda seemed really dedicated to making sure the mental health and well-being of students was a top priority," said Farrell, "so I knew that she'd be dedicated to mental health."
Once the Center for Student and Community Engagement reviewed and approved her proposal, Farrell had to submit an online application to Active Minds for creating a new chapter and include the University's approval along with it. She began this application process in the Fall 2021 semester. By Spring 2022, Active Minds Adelphi was officially active, and Farrell is its first president.
The club has about 15 members who meet on a weekly basis. Some meetings are more education focused: Students learn about and discuss different subjects, such as how mental health is more stigmatized in men or how different cultures view mental health around the world. Other meetings focus on coping skills like journaling, making stress balls and meditating. Active Minds Adelphi also hosts monthly events to further the topic on mental health, such as their recent de-masking event when club members painted their own masquerade masks and discussed how people mask their mental health issues. The organization also has a table in the Ruth S. Harley University Center, where they offer raffles and give donations to Active Minds or to other mental health charities.
Farrell has been pleased with the club's progress so far, she said. "To know that I'm creating a better space on campus for mental health is one of the most rewarding aspects of my college career."