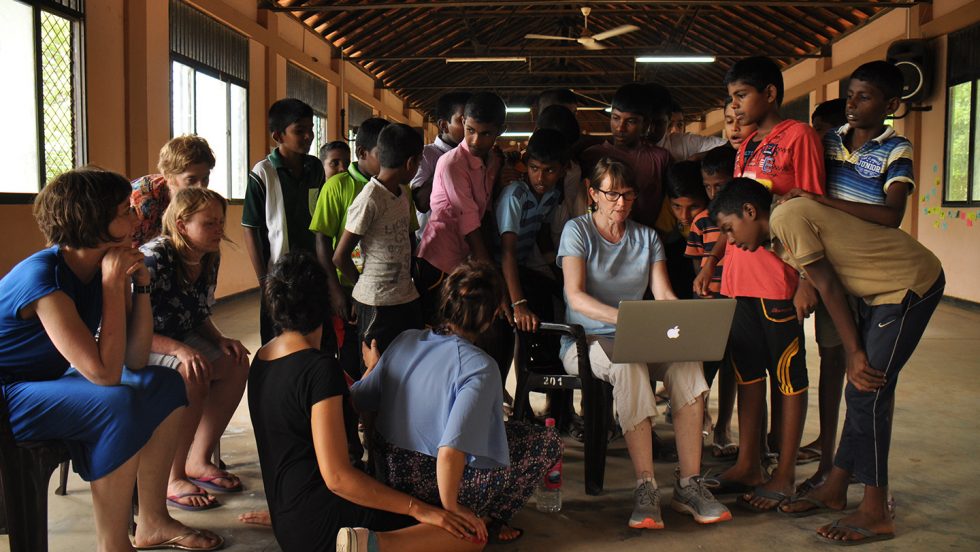 Making art with children who have been affected by conflict has been Cindy Maguire, PhD's life's work. "I work in the United States and internationally with children and youth in conflict-affected communities using arts as a tool for empowerment and teaching," said Dr. Maguire, associate professor in the Department of Communications at Adelphi University.
"I move STEM (science, technology, engineering, and mathematics) into STEAM, which means centering art and design in STEM teaching and learning. Recently, the communities where we work are requesting STEAM. They are seeing the value of combining STEAM with empathy and healing through the arts. It's transformative."
Dr. Maguire does some of this with ArtsAction Group, an international community-based collective committed to facilitating arts and education initiatives with children and youth. She co-founded the organization in 2013 and is a co-director.
Now she brings her skills into a new arena. Adelphi University is proud to announce that Dr. Maguire was recently named to the inaugural Global Advisory Board of Teachers Without Borders. The 12 new members were chosen out of 400 applicants after an intensive six-month winnowing process.
"This group of dedicated educators from around the world is forging ahead with teacher development projects on culturally responsive pedagogy, reflective practice and supporting students with special needs," the organization wrote in its newsletter announcement. "We look forward to sharing their progress in the coming months."
"A Perfect Role Model for Adelphi's Global Campus"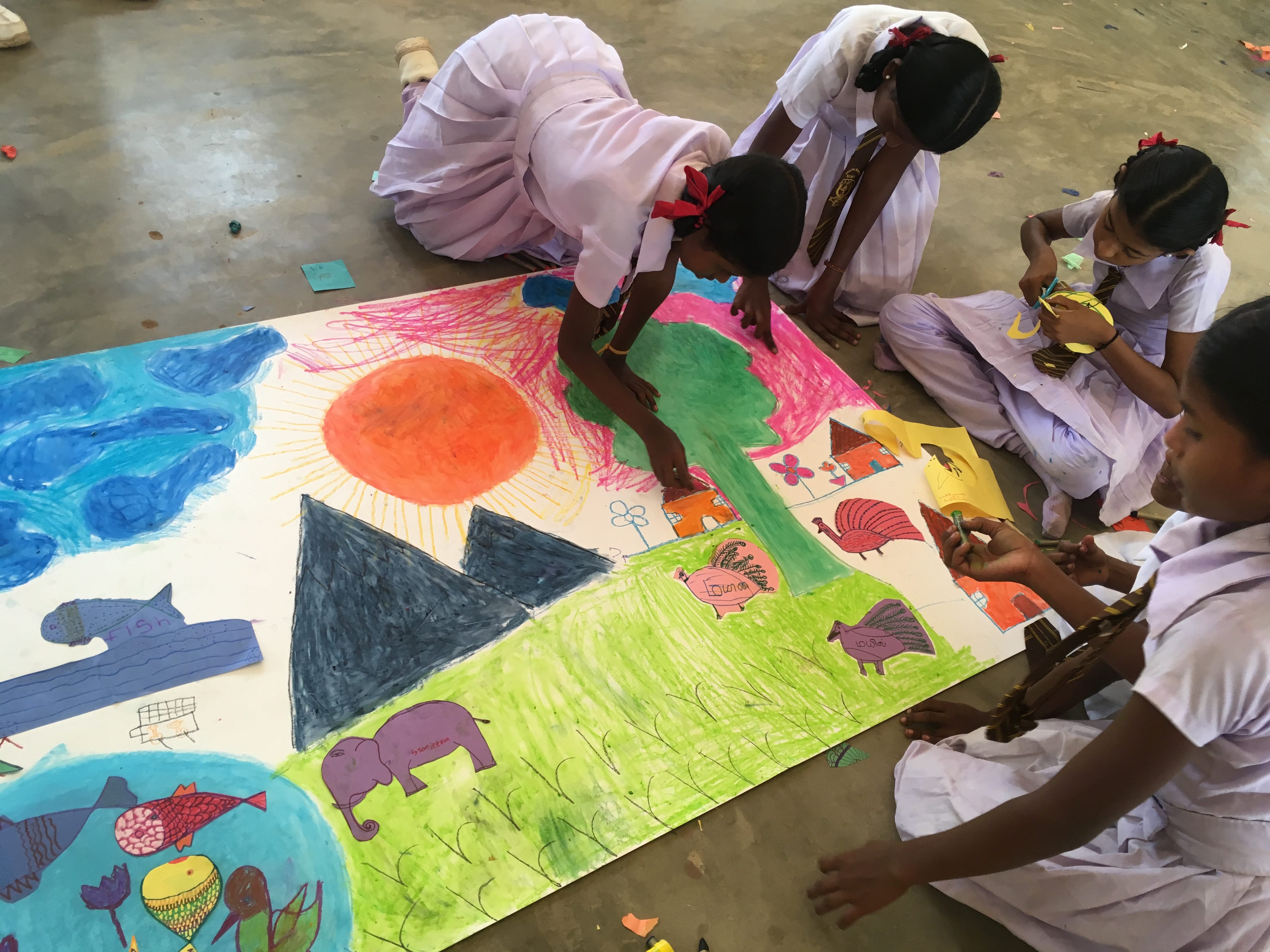 "Cindy brings the experience of global education and knowledge about it and a real commitment to it," said Susan Briziarelli, PhD, associate provost for faculty support and global affairs, noting that Dr. Maguire has worked with children and youth in Kosovo, South Africa and Sri Lanka.
"She doesn't just talk about globalization," Dr. Briziarelli said. "She's rolling up her sleeves and leaving a mark. She also teaches these communities how to become sustainable in these art projects. She has the experience, the knowledge and the passion all rolled up in one. She's a perfect role model for what it means for Adelphi to become a global campus."
Dr. Maguire already has plans to share student volunteer possibilities in what she called "culturally responsive ways" with her Adelphi colleagues.
"I'm looking for opportunities for students to really engage, to encourage this global partnering," she said. "Students want jobs, but they also want to make a positive impact in the world, something that has meaning for them."
Whether she's working with Adelphi students or youth around the world, Dr. Maguire focuses on art and design as a method of empowerment. A recent ArtsAction Group project in northern Sri Lanka involved working with local students to inventory and analyze medical waste that routinely washes up on the beaches. The students then used the waste to create a mural and sculptural models of equipment designed to clean ocean sand or water.
"It's a long-term project in that particular community to make change," she said. "We're working with young people to teach them how to bring together the academic components of STEM with art and design, with making as the centerpiece."
Teachers Without Borders connects teachers worldwide and shares information so that they may make an impact on a global scale. Dr. Maguire has begun doing that by working with a board colleague who is based in Indonesia to create content for the website, and she's also writing a STEAM resource list.
In addition to her work with Teachers Without Borders and Adelphi, Dr. Maguire is a co-editor on a forthcoming book, Arts and Culture in Global Development Practice: Expression, Identity and Empowerment (Routledge 2022), which explores the role that arts and culture can play in supporting global international development.