Adelphi University offers a variety of online support and resources designed for students engaging in remote learning.
Here's an overview of some of the tools your professors will be using in your classes, and includes helpful information on topics such as learning accommodations and internet access.
This page offers an overview of some of the tools your professors will be using in your classes, and includes helpful information on topics such as learning accommodations and internet access.
How Students Can Prepare
Secure access to a device: While any device (including a smartphone) can be used for video conferencing, it is recommended that a laptop, tablet or desktop be used for papers and assignments
Internet connection: a reliable, stable internet connection is required. Wired Ethernet is more stable and reliable than WiFi and should be used when possible.
Stay in contact with your professors through email
Check out our Remote Learning Resource Guide in Moodle, where you can learn some valuable tips about how to succeed in online classes.
For students that may not have internet access, some internet service providers are either offering free broadband or special low-cost offers during this time:
FCC agreement states that providers will waive late fees, not cutoff service for lack of payment and open hot spots.
If you are a resident student who does not have access to reliable internet for successful completion of online learning, you may apply for an exception by March 20, 2020. Please see our FAQ guide on residential life.
Types of Online Instruction
Live Classes
Your class lecture may be conducted in real-time through Zoom while other class content, assignments, and examinations will be posted on Moodle.
On-Demand Classes
Your class lectures may be pre-recorded, along with other course content, and uploaded weekly to Moodle for your view outside of class time.
Accessible Learning Tips and Resources
Equal access in the learning environment remains a top priority for Adelphi University. Online study creates the need for accommodations that may be different from those in traditional classes. For further information regarding helpful tips for taking online exams, general online accessibility information, and accommodations please view our accessibility support services.
Learning Tools
Moodle
Moodle is your main learning platform where you'll be able to access course materials, assignments, and participate in forums and discussions with your professors and other students. Please also take advantage of the Remote Learning Resource Guide within Moodle to help you through virtual learning.
Google Hangouts Chat
Google Hangouts Chat is an app that allows chat, one on one calls, and video conferencing within the Gmail interface to converse with others in the Adelphi Community.
Zoom
The Zoom video conferencing tool allows you to remotely communicate and collaborate with your peers through live audio and video from a computer, smartphone or tablet. You can invite anyone, including your Adelphi colleagues or people outside of Adelphi.
Software
Adelphi offers the following free software downloads to our students. More information will be provided on various software companies providing free licenses to students as it becomes available.
Advice and Suggestions
Bandwidth measures how much data can be sent over a specific internet connection in a given amount of time. Recommended bandwidth for 3-5 devices using the web, basic streaming, and video conferencing is 30Mbps. Adding gaming or HD streaming bumps the recommended bandwidth to 41Mbps. If you are under the recommended bandwidth, you may want to contact your service provider to increase your Mbps.
Internet Access Options You May Be Able to Take Advantage Of
Please check with individual providers for the most up to date information regarding their services and promotions.
Information Security
If you are working remotely on your home computer (rather than on your Adelphi-issued laptop), you must be aware of the data risk for your information and applications you use.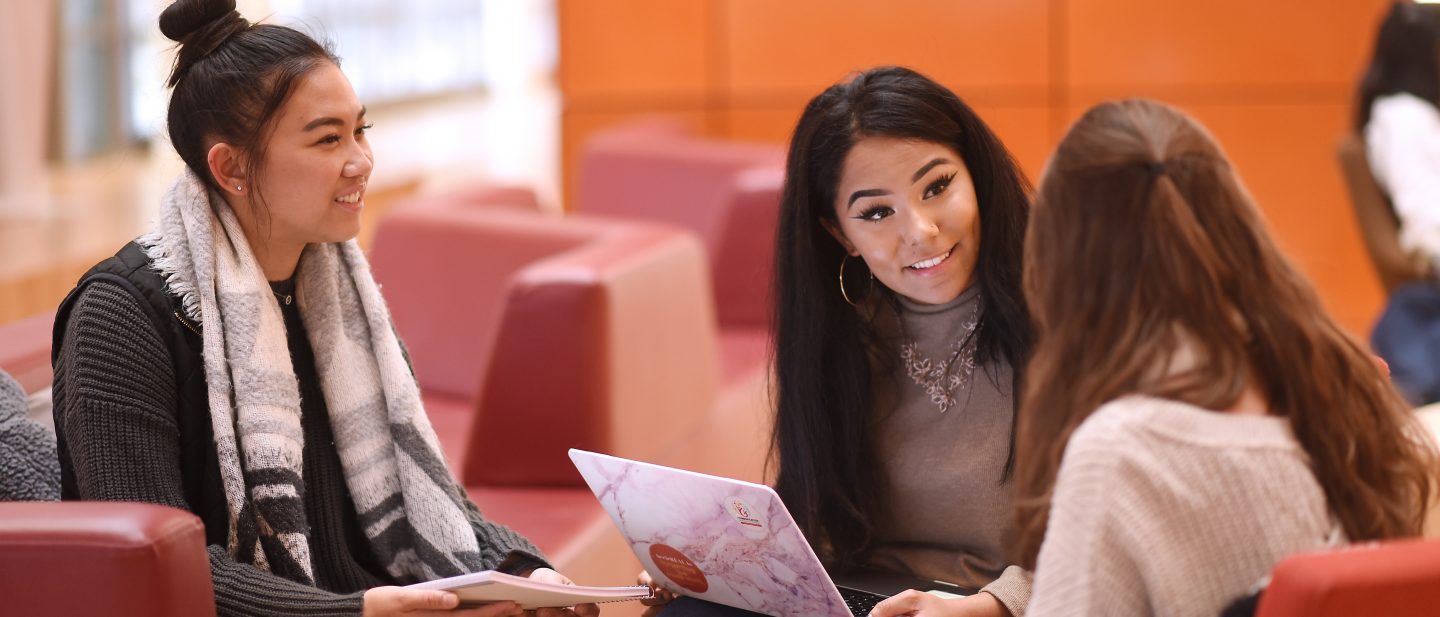 Tech Support
We understand you will have specific questions and concerns about how this ongoing situation will impact learning, teaching, housing, and other factors in the coming weeks. We encourage you to visit adelphi.edu/covid-19 for the latest updates and information, and let us know how we can help you.