Hispanic Community Partnership Program
Designed to expose Hispanic high school students to college life while gaining the know-how, skills, resources, and confidence to pursue a college degree.
This summer college readiness program is an exciting way to gain college experience while giving you the opportunity to learn about Adelphi and meet with current students, faculty and staff.
Program Information
There will be two programs this year, both programs are free:
In-person (on campus) program
July 27-31
Participants will have the opportunity to stay in one of our residence halls. In order to participate in the in-person program the student will have to be fully vaccinated.
Virtual program
July 11-15
5 days, 2 hours a day
Eligibility
To participate in this program, a student must:
Be of Hispanic background
A rising senior
In good academic standing and demonstrate qualities of potential and promise
Self-nominations are welcomed.
Program Highlights
Workshops
Navigating the College Application Process
Time Management
College Application Essay Writing
Overcoming Adversity
Financial Literacy for Higher Education
Resume Building
The Importance of Mentoring
Virtual Library Experience
Health and Wellness
Peer Advisor Chat
The Adelphi Advantage Award is offered to all Hispanic Community Partnership Program participants. Each student who applies and is admitted to Adelphi University will receive an award of $1,000 per year and may be combined with other scholarship and/or grant awards not to exceed tuition and fees.
Participants who wish to apply to Adelphi University will not be required to pay the application fee.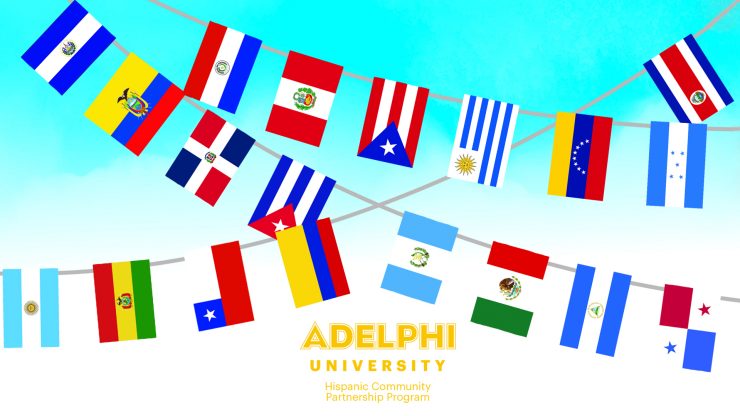 Landscape
Flags Background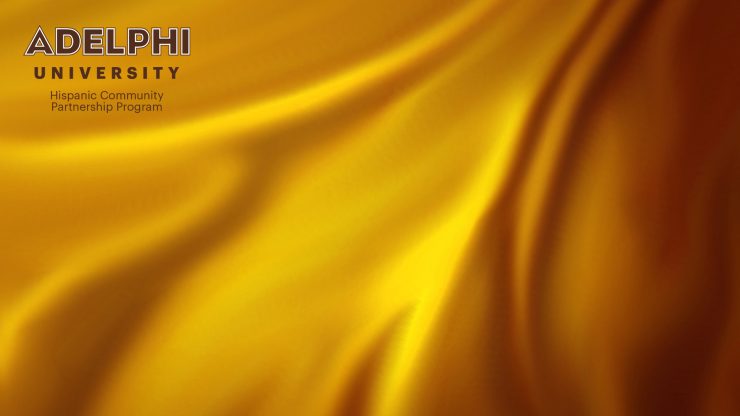 Landscape
Gold Silk Background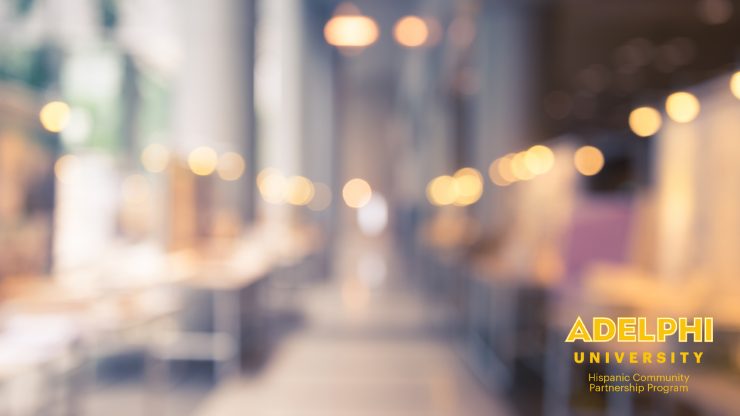 Landscape
Blurred Background
Charlene Mayers
(She/Her)