Recognized Greek Organizations at Adelphi
Membership is a truly unique and rewarding experience.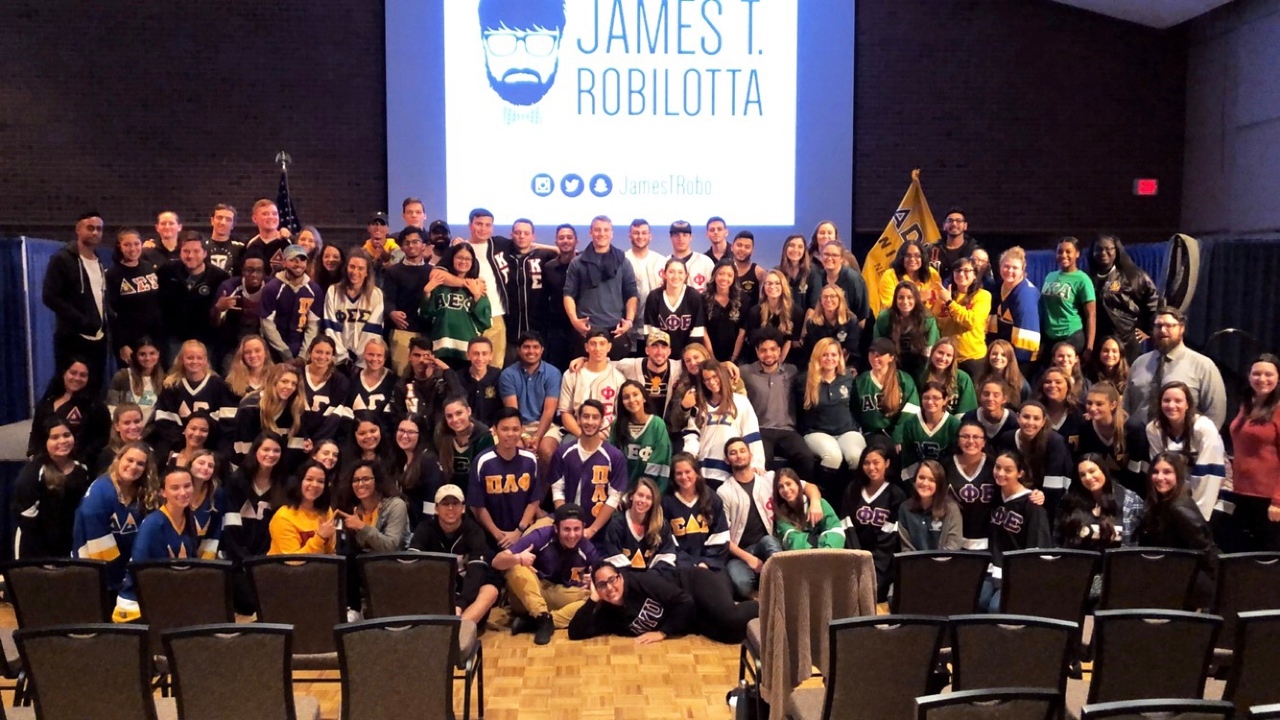 Choosing to join  a social fraternity, sorority or social fellowship is a decision that needs to be given the utmost consideration. It is recommended that individuals interested in joining the Adelphi University Greek community research all of the different organizations on campus,  look for the best match between the organization's and personal values, and be prepared to be committed to the traditional ideals of Greek life.
The Interfraternity Council (IFC), comprising of national men's social fraternities, serves as the governing body for the traditional/social fraternity system. The Council acts as a liaison among the fraternities and the University and sponsors programs to meet the needs of the fraternity community. Activities can include intramural athletic tournaments, joint-recruitment efforts and other programs that increase awareness about the fraternity life.
---
Recognized IFC Organizations
The Multicultural Greek & Fellowship Council (MGFC) serves as the governing body of all historically culturally-based fraternities, sororities, and social fellowships. The Council primarily acts as a liaison and voice of the multicultural Greek community and strives to promote their common heritages, history, and unity. The Council meets the needs of this community through cultural, educational, and service programming.
---
Recognized MGFC Organizations
The Panhellenic Council (Panhel), comprising of National Panhellenic Conference (NPC) sororities, is a community of women working together to improve themselves and the campus, and to aid many charitable organizations. In the past, it has sponsored lectures, holiday parties, and has been involved in several campus activities, including: Homecoming, Blood Drives, Orientation, and others that help to support NPC sorority involvement and membership.
---
Recognized Panhellenic Organizations: