Using the Americans with Disabilities Act (ADA) as its foundation, you will learn disability etiquette, legal responsibility and accountability.
You'll gain a new awareness of equity and access issues and challenges. Learn the skills you need to become an advocate for individuals with physical, neurological or cognitive disabilities, and explore ways you can promote equity for all within the education system.
Can be taken individually or as part of the Diversity Certificate Program.
Workshop Information
Course Dates
March 30, 2023
Meeting Time
6:00 p.m.-9:00 p.m.
Fee
$295
Who can benefit:
Workplace Administrators, Managers, and Supervisors
Workplace Human Resource Personnel
Workplace Employees and Staff
Principals, Teachers, Teacher Assistants and Aides, Pre-K through College
Individuals in the Public Health, Nursing, Counseling, and Medical Fields
First Responders, Law Enforcement, Emergency Management Personnel
Social Development Advocates
Any individual in the business, education, social work, and civil society communities.
Instructor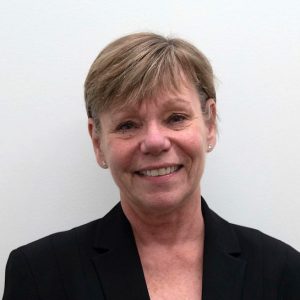 Dr. Carol A. Lucas is a New York State licensed clinical social worker and Director of Counseling and Support Services at Adelphi University, Garden City, NY where she is responsible for the overall administration and management of the Student Access Office and the Student Counseling Center, which includes psychiatric services and Drug and Alcohol programs.  Dr. Lucas is also an adjunct professor in the Adelphi School of Social Work and a private practicing feminist clinician. She holds a Bachelor of Science Degree from New York Institute of Technology, and a Master's Degree and Ph.D. in Social Work from Adelphi University. Dr. Lucas provides on and off-campus training workshops focusing on various topics such as diversity and oppression; affirmative practice with LGBTQ+ persons; feminist therapy; disability awareness, cultural etiquette and sensitivity; coping with stress; interpersonal relationships; working with challenging clients; and vicarious trauma and compassion fatigue. She is an active member of the National Association of Social Workers, American Association of University Women, American College Health Association, Association of University and College Counseling Center Directors, and The New York State Society for Clinical Social Work. She has a solid background in clinical practice, program management, and administration, and a strong interest in women's issues, life-span transitions, working with LGBTQ+ communities, psychosocial correlates of students' psychological, emotional, sexual, and relationships; health and recovery, program development, and campus-wide policies for promoting student resilience and supporting mental health.
Clinically, Dr. Lucas has expertise in working with clients around issues of substance use, anxiety and mood disorders, sexism, homophobia, identity development, sexual violence and other trauma, psychological first aid, relationship issues, and difficulties that impact quality of life and social functioning. Her philosophical and theoretical orientation is as a feminist therapist and critical theorist. Dr. Lucas' practice includes multiple culturally informed and developmentally appropriate long and short-term therapeutic modalities such as acceptance and commitment (ACT), affirmative practice, cognitive behavioral (CBT), narrative, motivational interviewing, strategic and solution focused, psychodynamic, and other intervention strategies.