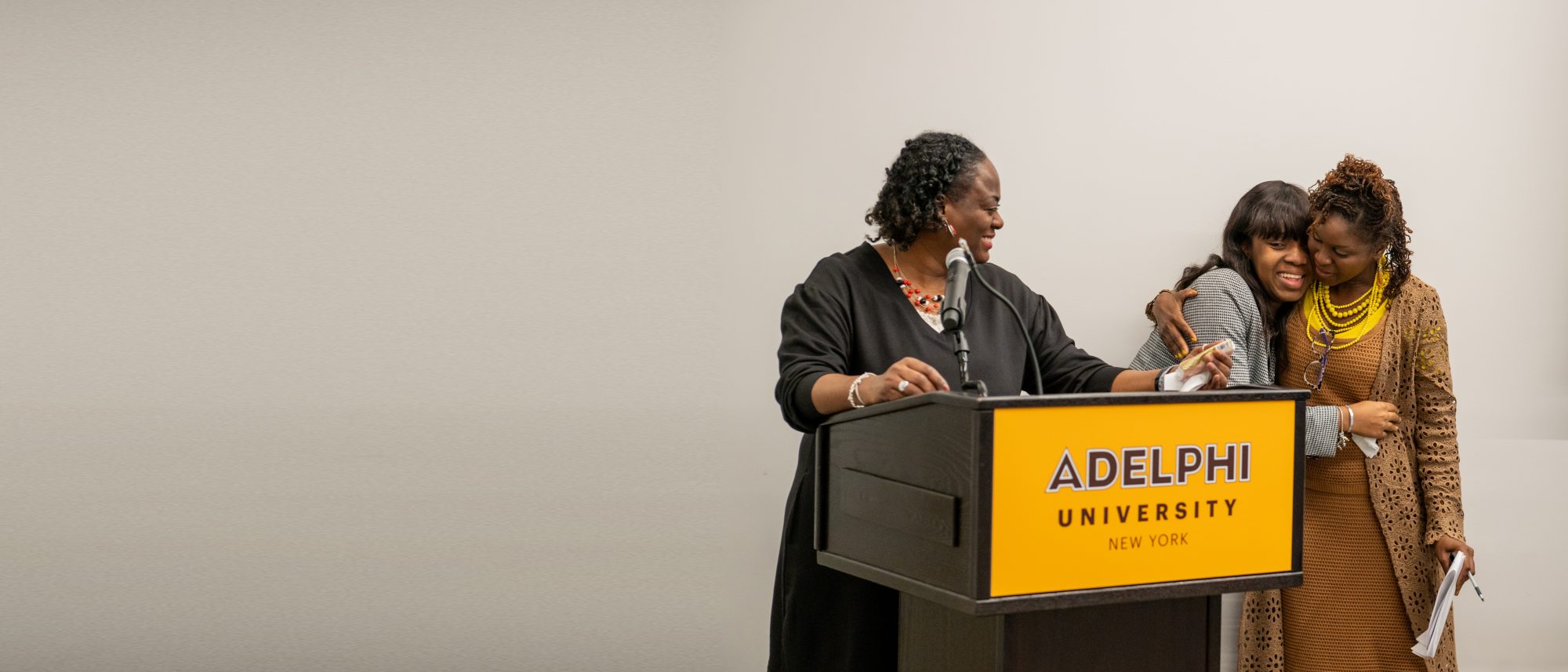 How to Move From Diversity to Inclusivity: the Adelphi Story
Most colleges have embraced a mission to improve diversity among their community of students, faculty and staff. At Adelphi University, we have an equally important vision—creating an inclusive community where everyone feels welcome and included, and has a true sense of belonging. Adelphi has made that inclusivity a part of its Momentum 2 strategic plan,
Beyond the noteworthy efforts of our Office of Diversity, Equity, Inclusion and Belonging, here are just a few examples of how we've created, not just a more diverse community, but a more inclusive community and earned national recognition for our efforts along the way: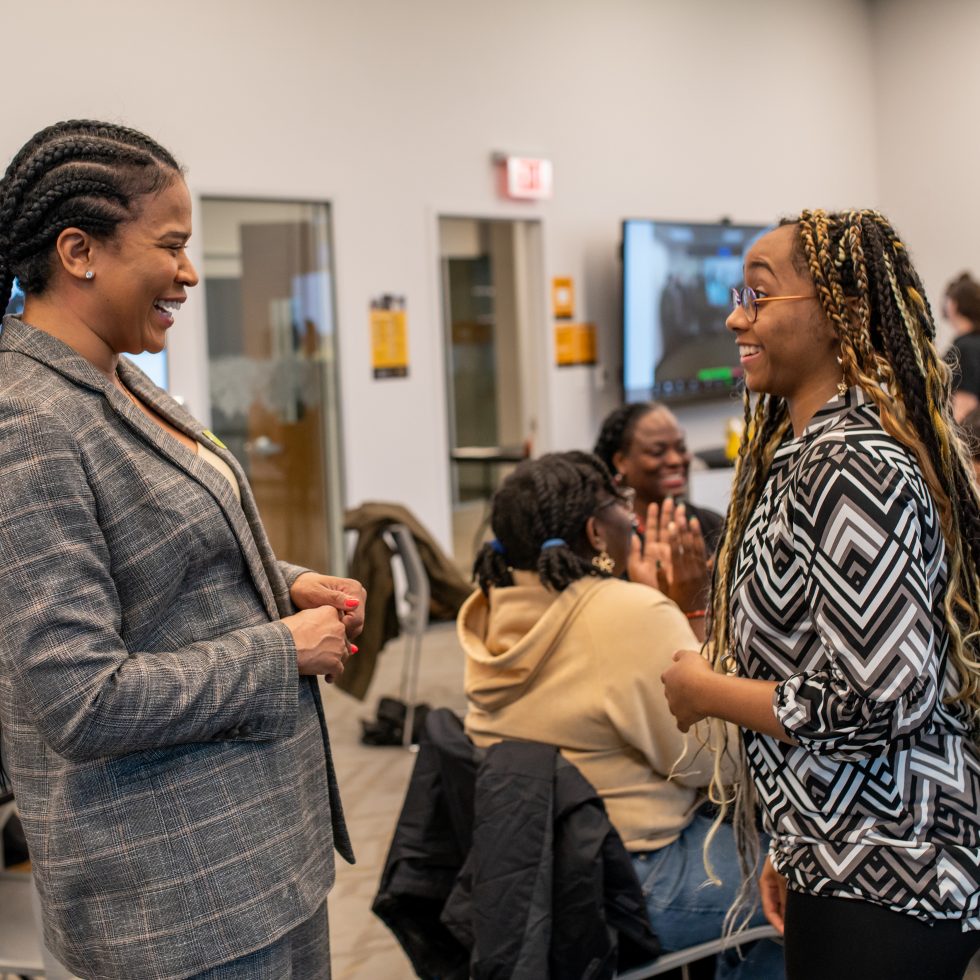 Creating Award-Winning Mentoring
With an emphasis on helping first-year students adjust to the academic and social demands of college, the Adelphi University Mentoring Program promotes leadership skills, goal setting, financial literacy, character-building, social development and career skills. Our approach is student-centered, focusing on the unique needs of each mentee—particularly students of color, students who are the first in their family to attend college, veterans and LGBTQIA+ students—through one-to-one working relationships with trained mentors from faculty and staff.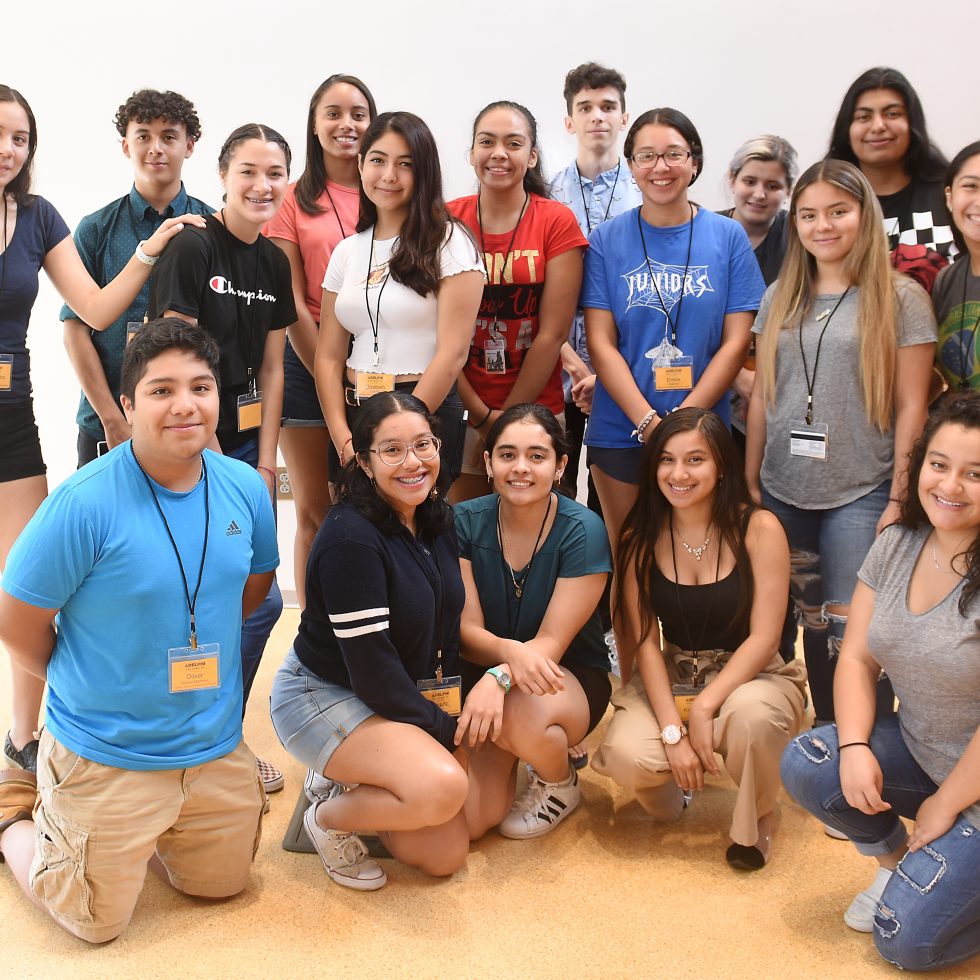 Moving from Enrolling Hispanic Students, to Serving Hispanic Students
After receiving classification as an Emerging Hispanic-Serving Institution (HSI) in 2019, we've expanded and enhanced how we support our Hispanic/Latinx community members.  The Hispanic Community Partnership Program introduces Hispanic high school students to college life while helping them gain the know-how, skills, resources, and confidence to pursue a college degree.
Accepted Student Day events have begun including at least one presentation completely in Spanish. Groups like the AU Bailadores dance troupe help students find a sense of pride and community connectedness. And celebrations during Hispanic Heritage Month, with recognition of our Hispanic students' achievements in video profiles, provide Hispanic students, faculty and staff with a powerful sense of belonging.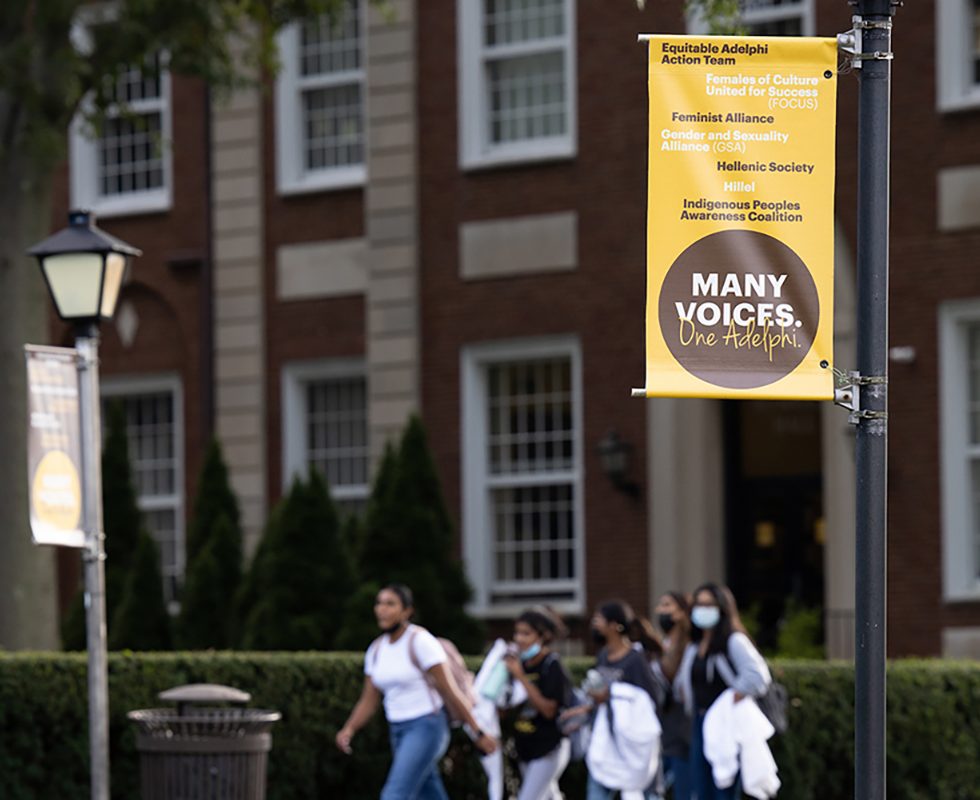 Launching Clubs for Everyone, Everywhere, All at Once
Every day at Adelphi, the events calendar is brimming with get-togethers, fundraisers and activities held by myriad student life clubs and organizations, from Hindu Club to Chabad, the Korean Entertainment and Culture Club to Adelphi Pride, the Black Students United to the Muslim Student Association – in all, more than 90 clubs serve our nearly 7,250 students. And our Interfaith and Multicultural Center provide our students with spaces for belonging.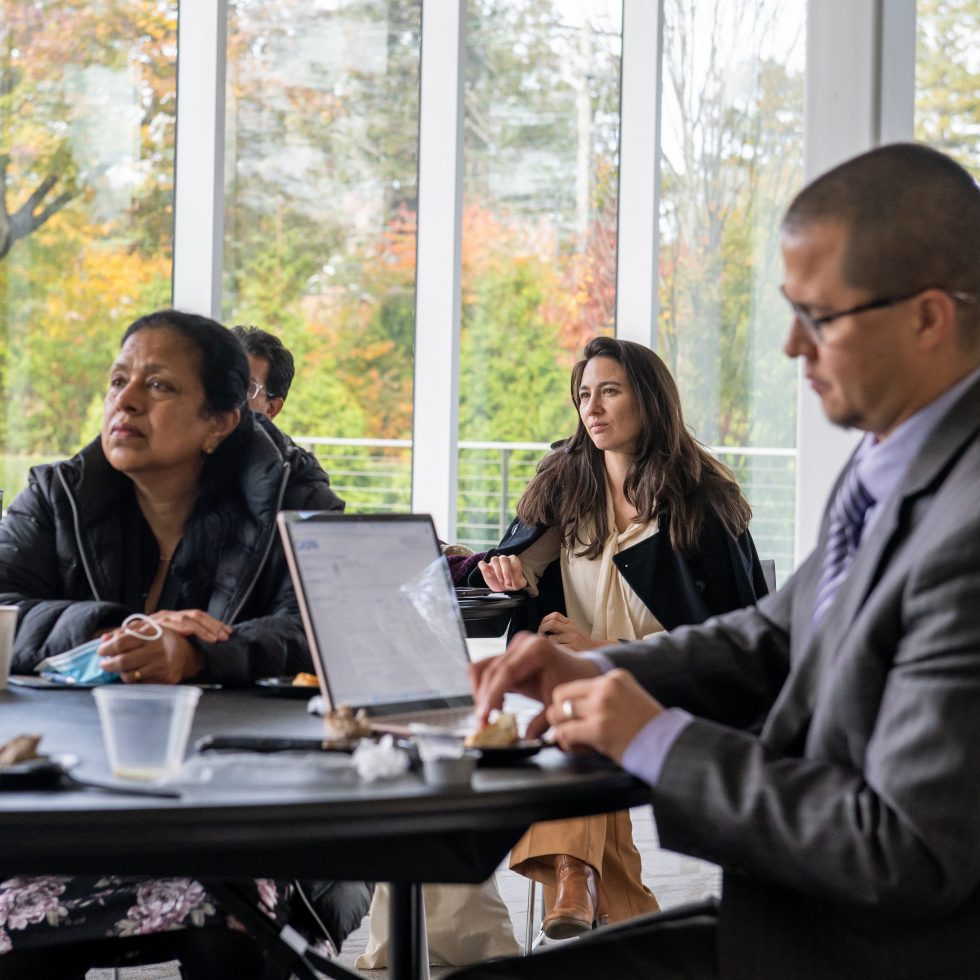 Adelphi Diversity and Inclusion: Ensuring It's Not for Students Only
In 2020, Adelphi established the Academic Diversity Implementation Team (ADIT) to lead the way in challenging long-held assumptions and benchmarking University-wide actions related to curricular enhancement and hiring practices to support and promoting diversity at Adelphi and a sense of belonging and inclusion for faculty of color. By finding new ways to improve faculty hiring, mentoring, retention, teaching, scholarship and tenure, we now have the most diverse faculty in our 126-year history and have implemented evidence-based strategic diversity plans in our academic areas.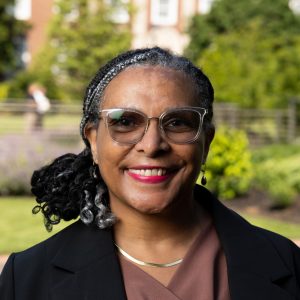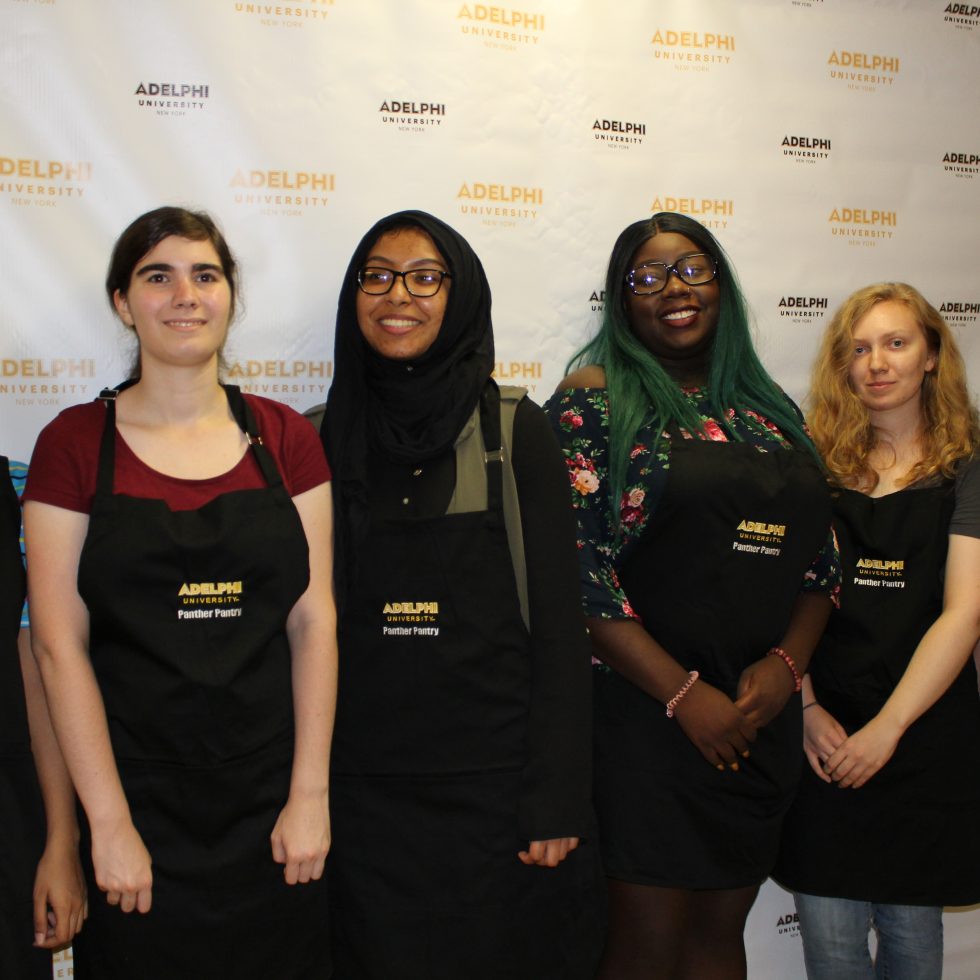 Serving a Purpose, Feeding a Need
Food insecurity is a reality for many of our students and can keep them from achieving academic and personal success. Adelphi's Panther's Pantry provides any member of our community with basic food items, personal care products, clothing and household items. Everything is free for the asking for those in need, and is completely confidential, with an anonymous ordering system to respect each individual's privacy and sense of belonging.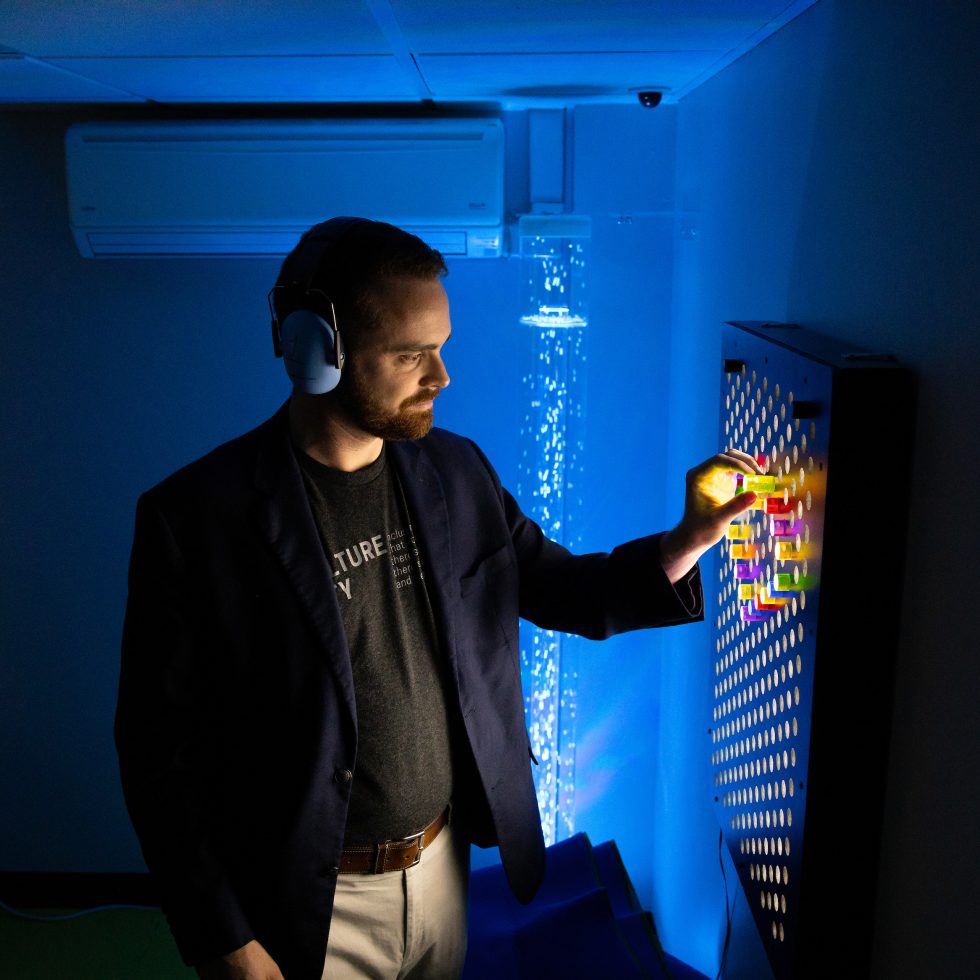 Including Neurodivergent Students: No Bridge Too Far
We remain dedicated to providing the highest levels of individualized academic, social, and vocational support services to all of our students, including neurodivergent students who self-disclose that they are on the autism spectrum, or have other non-verbal or neurological-social disorders.
Our Bridges to Adelphi program for neurodivergent students received a 2021-2022 gold Excellence Award from the National Association of Student Personnel Administrators (NASPA) in the Equity, Inclusion, Social Justice and Related category and was named a Gold Grand Winner award—for "transforming higher education through outstanding programs, innovative services and effective administration."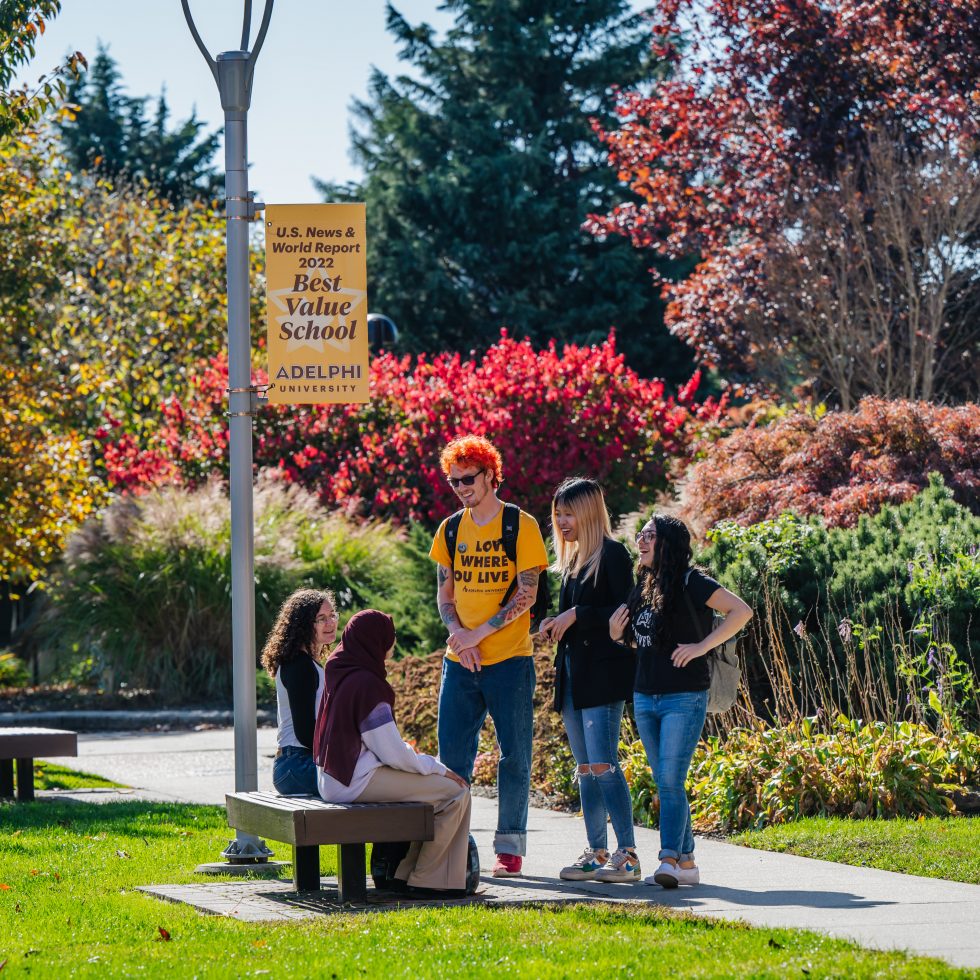 Beyond Diversity and Inclusion: Belonging
The office that works to ensure diversity, equity and inclusion at Adelphi added the word "belonging" to its name in 2022. And with good reason. "It really is a point of view shift, from 'We will include you into who we already are' to 'We'll make sure that every person here feels valued, respected and an integral part of our community," said Jacqueline Jones LaMon, JD, vice president for diversity, equity, inclusion and belonging (DEIB).