Gain the knowledge, credentials and hands-on experience you need to successfully apply to nursing school.
Why Earn Your AA In Pre-Nursing?
For licensed practical nurses (LPNs) who want to advance their nursing career, increase their salary and enjoy more professional options, an associate of arts degree is a fast and affordable next step. Most students who complete an AA in Pre-Nursing, which fulfills all the BSN admission requirements, go on to earn their bachelor's degree in nursing.
Why Earn An AA In Pre-Nursing At Adelphi?
Fast-track your path to applying for a BS in Nursing or BS in Health Sciences from Adelphi.
Receive credit for your LPN training and other college-level experiences (including CLEP exams and credits for life experience) on your résumé. Many traditional associate's degrees do not offer this important benefit, which reflects Adelphi's commitment to valuing the unique skills and background every returning student brings to the table.
Study while balancing family and other obligations with convenient, flexible course schedules that allow you to work full time. Our dedicated team of advisers and the academic support services we offer are geared to the needs of busy adult learners.
Enjoy personal attention in small classes from faculty who are recognized for their outstanding teaching, scholarship and real-world nursing experience.
Master all the nursing fundamentals through your intensive coursework, from healthcare informatics to anatomy, physiology, microbiology, statistics and genetics.
Prepping for the BS in Nursing Degree at Adelphi
The AA in Liberal Arts: Pre-Nursing Concentration can lead to a BS in Nursing from the College of Nursing and Public Health. While it does not guarantee admission into this program, enrolled students are well prepared to meet the following requirements:
complete the AA with a cumulative GPA of 3.3
take the TEAS entrance exam
complete prerequisite courses for the BS program
$80,225*
* based on Adelphi University Career Outcomes Survey & NACE First Destination Survey, Class of 2021
the average annual salary of our 2021 baccalaureate graduates—that's 30% higher than the national average
based on Adelphi University Career Outcomes Survey & NACE First Destination Survey, Class of 2021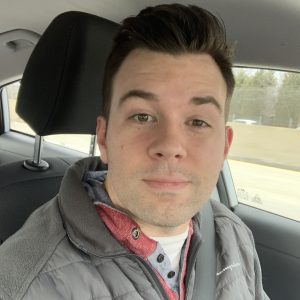 Exceptional Hands-On Learning
Students in the program benefit from small classes, personalized attention from faculty, and access to Adelphi's labs and learning studios. The program culminates in a capstone experience that provides an opportunity for students to demonstrate their knowledge and skills to employers by engaging in real-world problem-solving.
Application Requirements
The College of Professional and Continuing Studies was founded to serve the nontraditional and adult student, and its admissions policy reflects a commitment to enrolling students who may not have had the opportunity to complete their degree in a traditional undergraduate program. Although past academic records are required and reviewed, more focus is placed on a student's present motivation to earn a degree than on previous academic performance. An SAT score is not required.
The Office of University Admissions makes every effort to notify candidates of their admission decision approximately three weeks after a completed application is received.
Transfer and Life Experience Credits
Want to learn more about how your prior credits and life experiences can count toward your degree, or create a customized plan for finishing your degree that meets your unique needs?