Develop career-ready skills to promote good health and prevent disease in public, private and professional settings.
Why Earn an MA in Physical Education?
Whether you're missing an initial teacher certification or are certified in other areas like English, math or special education, the MA in physical education will get you the certification you need to teach in grades K-12. Learn to use exercise, sports, games and dance in age-appropriate programs, and gain the skills necessary to work with individuals and diverse groups in s schools and after-school physical activity and sports programs. Also, we have a program if you want to do advanced study in physical education and apply for your professional certification.
Why Major in Physical Education at Adelphi University in New York?
Learn through transformative class activities that facilitate new ways of viewing the world while providing the knowledge, skills and professional dispositions necessary to be a successful physical education teacher.
Balance your education with work or family life with flexible full- and part-time options, taught by professors who have extensive experience in the field.
Benefit from a program rooted in diversity and inclusion, where you will learn how to be individually and socially responsible. You'll learn how to create environments where all children are welcome.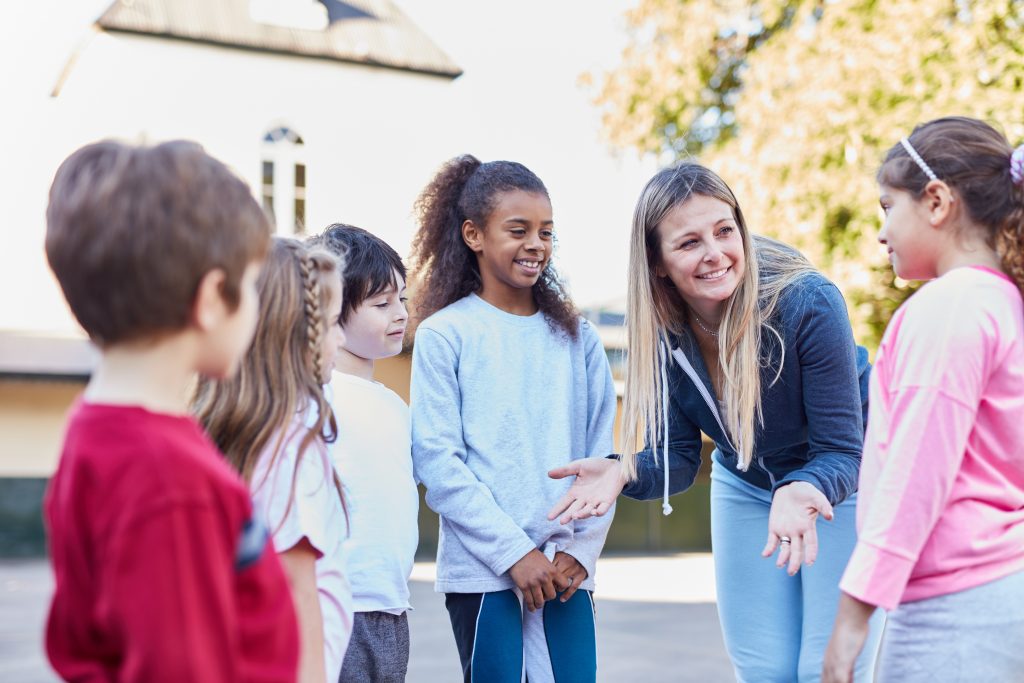 Degree Options and Certification
We offer three-degree options to meet the needs of incoming students:
MA in Physical Education (Professional)
Designed for students who already hold a valid New York State initial/provisional teacher certification in physical education and will obtain professional certification after completion.
MA in Physical Education (In-Service)
Designed for students who already have initial teacher certification in an area other than physical education.
MA in Physical Education (Pre-Service)
Designed for students without prior teacher certification.
Certification
Successful graduates of this program are eligible for New York State Teacher Certification in Physical Education. New York State Department of Education requires all graduates to sit for the Content Specialty Test in Physical Education. Some coursework may count toward additional areas of teacher certification.
94%*
* based on Adelphi University Career Outcomes Survey: Class of 2020
of our graduate students say that Adelphi University increased their understanding of the roles and responsibilities of professionals in their field
based on Adelphi University Career Outcomes Survey: Class of 2020
Exceptional Hands-On Learning
At Adelphi, we believe hands-on experience is key to setting our students up for future career success. Students receive their hands-on experience through internships and student teaching placements. With 130 intern hours split between elementary and secondary schools, students will help PE teachers conduct class. Additionally, those students in the pre-service track will split 16 weeks between elementary and secondary placements, full time, five days per week, working with a cooperating teacher and a supervising professor from the University gaining firsthand experience. Placements occur both in the boroughs of New York City and on Long Island.
Application Requirements
Applicants must submit the following:
Graduate application and $60 fee
Two letters of recommendation
Personal essay
Official transcripts from all prior institutions and proof of bachelor's degree from an accredited four-year institution
Résumé (preferred)
All teacher certification candidates must take and pass New York State Teacher's Certification Examinations (NYSTCE) required for their particular area of certification which includes the Content Specialty Test in Physical Education.