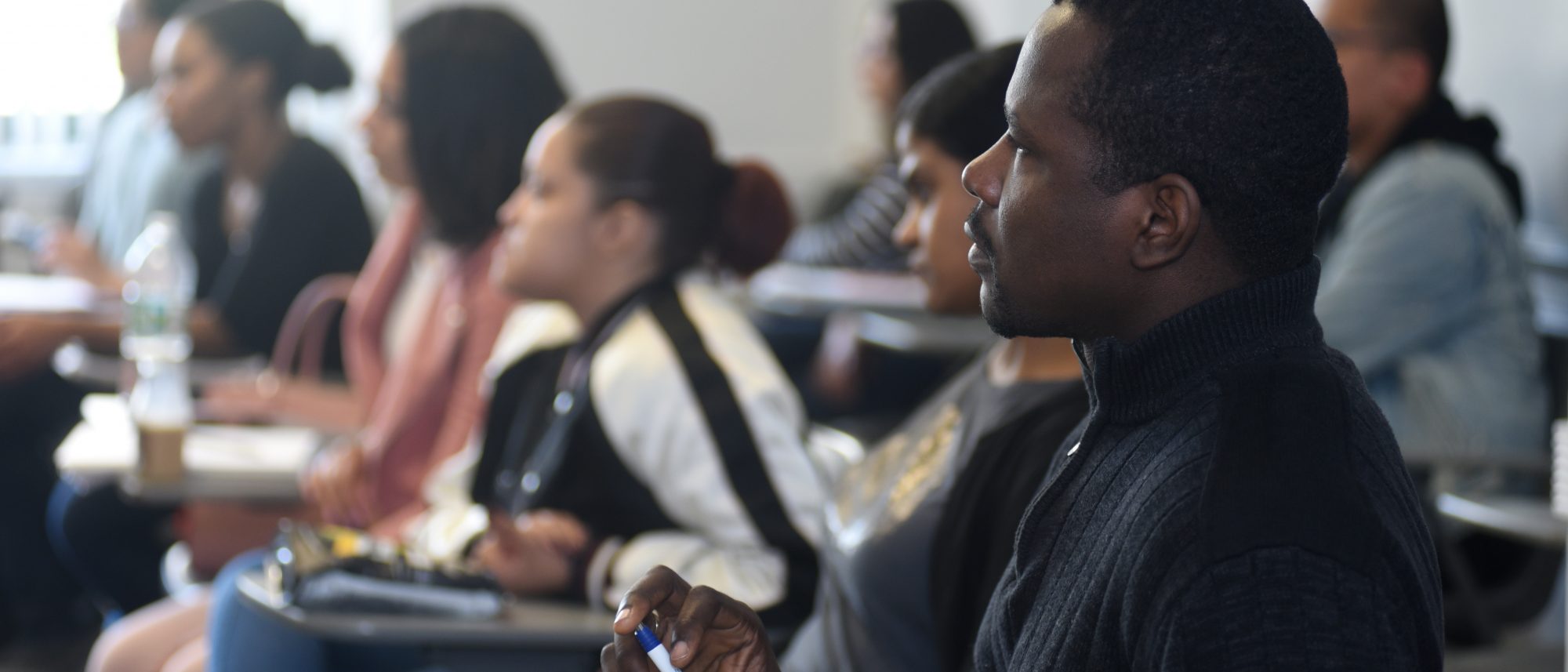 If you left college three or more years ago without finishing your degree, this program will help you be re-admitted. You can earn your degree quickly and economically, with our convenient online, evening and weekend classes.
Choose from 4 Majors
Earn a BA in Social Science or Liberal Studies, or a BS in Business or Emergency Services. We'll smooth the way.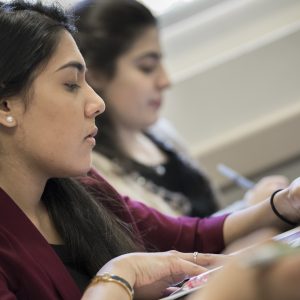 Programs for Nontraditional Students
You know what you're looking for in a degree, and you need a program that fits your lifestyle. Whether you're taking your first step or are an experienced professional, we have flexible programs for you.
If you have considered finishing a bachelor's degree that you started at Adelphi, now is the time!
The Finish Line Program assists students like you — students who made substantial progress towards their Adelphi degree (generally at least 60 credits) but unfortunately had to leave school for various reasons before receiving a degree. You may have exhausted financial aid options, or needed to work full-time to support a family. The Finish Line program values your prior life experience and work experience, and can smooth the way to degree success.
To qualify for this program, a student must have:
left college at least 3 years ago without finishing a degree
completed approximately 60 credits
Students accepted into this program who left college more than five years ago and who have an outstanding balance on their Adelphi student account may qualify to have some or all of that balance forgiven, if and when they graduate.
Academic and Financial Forgiveness
Former Adelphi students who have been away from the University for 3 or more years are eligible for academic and/or financial forgiveness.
Once you have applied for readmission and connected with a College of Professional and Continuing Studies (CPCS) advisor, we will work with you to set up an interview to see if they qualify for academic and/or financial forgiveness.
Academic Forgiveness
We will help you make a request for academic forgiveness with the Office of Academic Services and Retention, which will then allow approved students to submit an academic forgiveness contract.
Debt Forgiveness
The Finish Line Program offers students with debt to the university financial forgiveness. Our advisors will help you make a request for loan forgiveness with the Office of Student Financial Services, which will then allow approved students to submit a financial forgiveness contract.
Any students seeking financial forgiveness must meet the following requirements:
Balance forgiveness may not exceed the total additional tuition required to complete the program
Balance must be less than the total upcoming tuition to complete the degree program
Balance is forgiven once your degree is completed