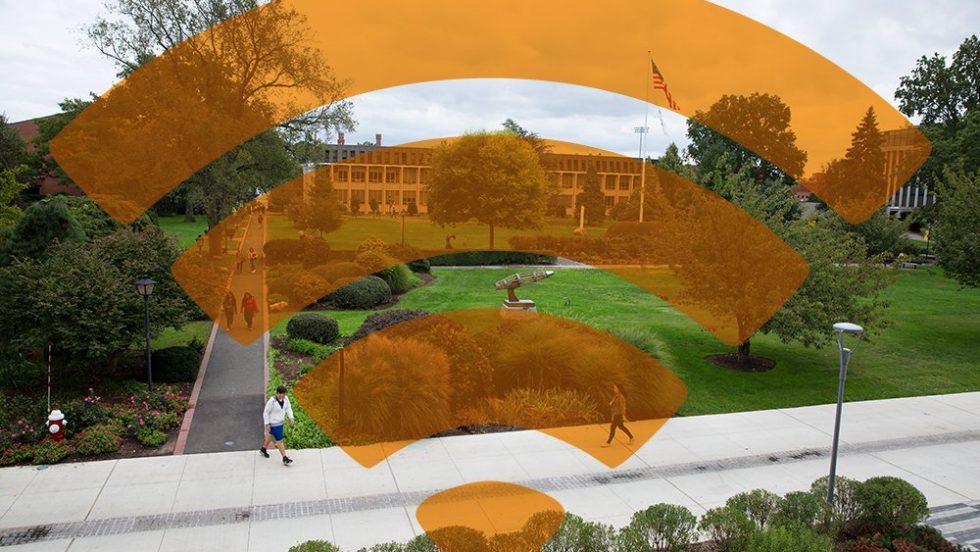 The Networking and Systems team in Adelphi's Office of Information Technology has been hard at work bringing network upgrades to the University that will make for a better user experience for students, faculty and staff.
Improving Network Speed
At our Garden City campus, we currently have three links from three different internet providers that are each giving us speeds of 300 mbps, for a total of 900 mbps. During the busiest times of the day, we are incredibly close to hitting the maximum capacity of 900 mbps. In the next couple of months we are looking to double our speed as well as increase bandwidth to 2000 mpbs, which will allow more users to connect at faster speeds.
What Does This Mean for You?
For perspective, imagine you were driving on a two-lane road with a speed limit of 30 mph during rush hour. Even though the maximum speed allowed is 30 mph, traffic will cause congestion, and you won't be able to go as fast as you may like. What we're working on would not only change that road from two lanes to four lanes, but also increase the speed limit from 30 mph to 60 mph.
While these changes are sure to have a positive impact for everyone at our Garden City campus, we are also working on making similar changes across all of our locations including the Hauppauge, Hudson Valley and Manhattan centers.
Increasing WiFi Access Points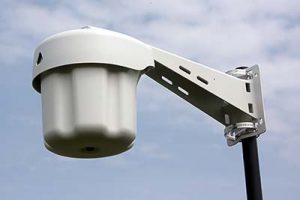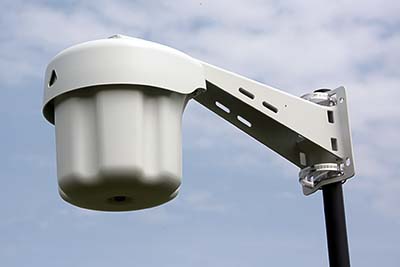 One area we have been giving special focus to is how to increase WiFi speeds when you're outdoors on campus. Having a strong signal outside can be challenging, because of challenges faced in where access points can be physically placed for you to be able to connect to WiFi.
We know that you want to be able to connect to WiFi wherever you are, indoors or outdoors, so starting in the summer, Adelphi IT is working to install additional access points, and upgrading all of our older units. The units that will be installed are specifically made for outdoor use and will give better range, faster speed and allow more people to connect simultaneously. We're also going to be adding coverage to Motamed field and its parking garage.
Delivering Your Content, Faster
A Content Delivery Network Node (CDN) allows for faster delivery of popular content, even without upgrading the wireless network. The CDN scans the network to see what is the most downloaded content, and will tag this as something to be reused. The CDN will then cache and re-deliver the content, rather than having to download it from the source every time.
This helps you by keeping our network clear of a ton of extra congestion. When a new episode of Game of Thrones comes out, everyone tries to stream the content at the same time. As you can imagine, this would cause a large slowdown. By caching the content and redelivering it, it eases the burden on our network, and allows for faster speeds while still delivering all the great content. Our CDN, QWILT, is constantly offloading anywhere between 150-200 mbps to users. As mentioned earlier, we almost hit our 900mbps cap every day during busy times, so the CDN helps keep the network clear of that redundant content.
We also use live stream caching, which loads streams into a local high-speed node and allows people to watch the stream with the highest bitrate, or best quality. One of the latest examples of this was used during the Olympics. Many users were streaming from NBC all at once, and the CDN allowed for us to unclog our network and free up bandwidth for other users.
Behind-the-Scenes Internet Improvements
Technology has a relatively short lifecycle, and things are constantly changing and improving. In order to keep up with trends in tech, there are many behind-the-scenes projects that Adelphi IT puts time and resources behind. While these changes may not be as noticeable as some of the other projects we've been working on, they are noteworthy and help everything run smoothly.
Replaced network components. including upgrading switches at the end of their lifecycle. This allows for gigabit ethernet to desktops and 10 gigabit for the buildings getting the upgrade. Overall, increases network speeds.
Upgraded VMware, our server virtualization technology.
Upgraded our Net Apps. These are our data centers that we use for data backup. We have multiple servers, including one on campus, so that our information is always secure.
We're one of the university's pioneering the upgrade from IPv4 to IPv6. IPv6 offers security enhancements, auto configurations, more efficient routing and more.
We're streamlining the NetReg site for Residence Hall connections, including a responsive interface to allow the content to automatically resize and be more mobile friendly.
We are upgrading our Cisco switches from IOS 12 to IOS 15. This cuts down on the amount of bugs that we'll encounter.
Changed to SMTP Relay Server, which helps manage large outgoing email jobs and automated emails without negatively affecting everyday email communications.
For faculty and administration, we're working on an update that will enable the Adelphi network to always be connected while using Adelphi-issued computers. This means that you will be able to access printing and all your network files off campus, without having to log in to eCampus or use a VPN.
---
The Office of Information Technology is confident that these changes will give the Adelphi community a better experience on our campus and at the centers. We are always looking to improve, and will continue to work hard to enhance all technology on campus. We encourage you to report any areas of campus where you experience a weak wireless signal.
Find more information about connecting to our wireless networks.