See who from Derner has been named one of the five coolest women in cybersecurity and who was featured in "The New York Times."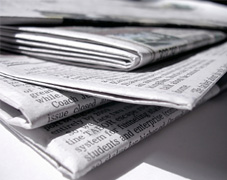 by Suzanne Bopp
As newsmakers and trusted experts, graduates and faculty of Adelphi's Gordon F. Derner Institute of Advanced Psychological Studies are being covered by top media outlets—from The New York Times to ABC.   
The New York Times, for example, recently turned to two alumni and a professor in an article about the boutique psychotherapy trend ("Dear Google, Is There a Shrink for That?"). One was Jocelyn Charnas, Ph.D. '09, who became known as "the wedding doctor" after she got married and experienced firsthand the complicated feelings that can arise. "Typically, it's really not whether you're having roses or lilies that is keeping you up at night," she told the Times. "While that may be the manifest content of it, the underlying content could be a number of things, like fears of disappointing your mother, or disappointing yourself. There are so many latent emotions."
Derner Professor Lawrence Josephs, Ph.D., described how he became known for working with infidelity issues after appearing in a documentary on the subject (and writing a previous Times article about it), while Michael Garfinkle, Ph.D. '09, told the paper he was not known for a specialty, and said, "My basic orientation, especially at the beginning, is a great curiosity and openness to what I'm hearing."
On ABC's Here and Now, Matthew Johnson, Ph.D. '84, explained the "peculiar gap" in New York interrogation law. "New York state has legislation on the books that prohibits certain types of interrogation tactics, but the difficulty with that being an effective law is that the police are not required to preserve the record of the interrogation," said Dr. Johnson, an associate professor of psychology at the John Jay College of Criminal Justice. Fixing that gap could help reduce the incidence of false confessions, a focus of Dr. Johnson's work. He moderated a forum on the subject at John Jay College in March. 
In early April, Forbes named Anita D'Amico, Ph.D. '84, one of "five cool women—and role models—in cybersecurity." Dr. D'Amico, CEO at New York City-based cybersecurity firm CodeDx, previously led Northrup Grumman's first information warfare team.
Also, in March, Yasmine Saad, Ph.D. '05, a psychologist at Madison Park Psychological Services, earned a "Top Doctor Award" in New York City. She is known for her patient-focused approach, creating an individual treatment plan to fit the needs of each person she treats.
---
For further information, please contact:
Todd Wilson
Strategic Communications Director 
p – 516.237.8634
e – twilson@adelphi.edu