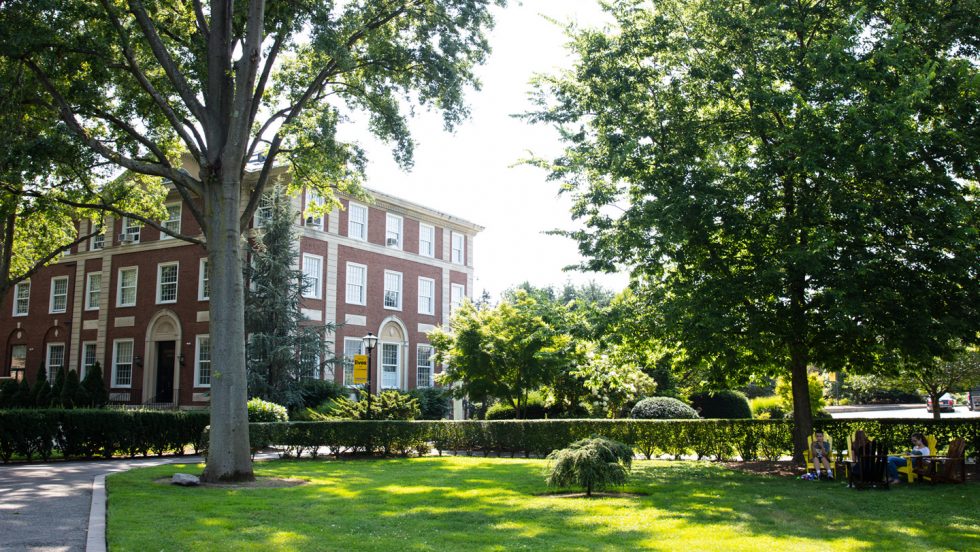 Dear Adelphi Students, Faculty and Staff,

Welcome to the fall 2023 semester—I hope you had a great first week! I'm always thrilled to see our campuses filled with new and familiar faces as we begin another exciting academic year.

This year is particularly special with the arrival of the largest and one of the most diverse first-year classes in Adelphi's history. It's a remarkable achievement that symbolizes the vision and purpose of our Momentum 2 strategic plan, now entering its second year. We are creating distinctive academic experiences, fostering an inclusive and connected community, and building a sustainable future in line with our M2 goals. I'm grateful to everyone at Adelphi who worked throughout the summer to advance our University's mission while preparing for the first day of classes and the semester ahead.

Whether you are just beginning your college journey, transferring to Adelphi, pursuing a graduate degree or returning as an adult to finish your education, our vibrant campus life has thousands of opportunities to engage and create memories. For our talented faculty and dedicated staff—those who are new or have been with us for many years—our welcoming culture is transforming students' lives.

New experiences and accomplishments added this year strengthen our reputation as a premier national institution. Exceptional educators and leaders have joined our community, and many professors are earning prestigious research accolades, including our recent Fulbright awardees. We've added dozens of corporate and community partners that offer our students internships, scholarships and mentorship. Our alumni network continues to grow, and we are engaging with record numbers of donors. We've launched innovative new academic programs and are developing more to meet the needs of students at all stages of their path.

I encourage everyone to enjoy and take full advantage of all Adelphi offers. Mingle with new friends and colleagues inside the University Center, including the Multicultural and Mindfulness Centers. Attend a show at the Performing Arts Center and cheer on the Panthers at Motamed Field. Connect with our One-Stop Student Services Center for answers to all academic and financial questions. Join student organizations and clubs, attend employee community interest meetings, and conduct thought-provoking research. No matter what you do, I know it will be extraordinary.

I look forward to seeing you on campus and working together to achieve our goals this year. Have a happy and successful fall semester!