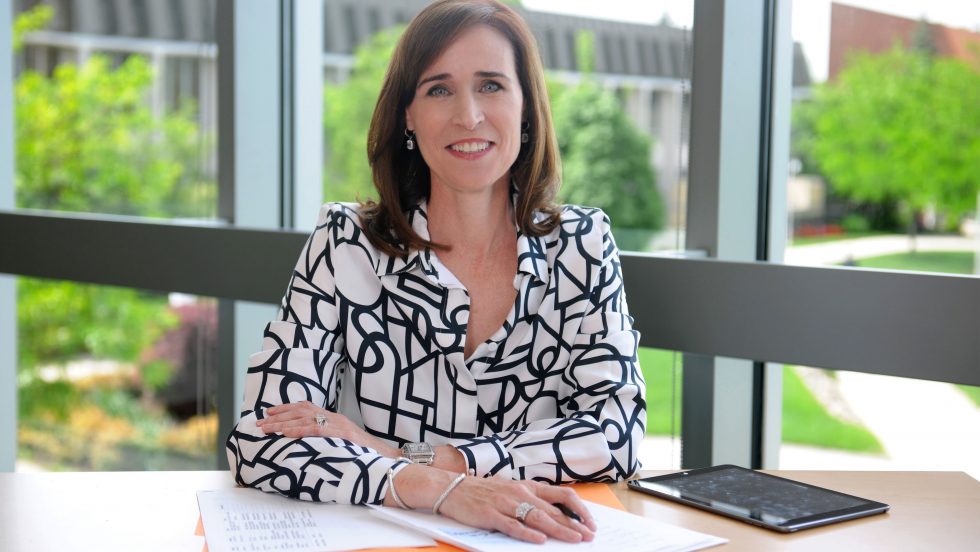 Dear Adelphi Family,
Welcome back to Adelphi for Fall 2020—a semester that is unique in so many ways.
Adelphi delivers an outstanding, innovative and flexible academic experience.
In keeping our promise of delivering a world-class academic experience, we have spent the last several months preparing for this pivotal moment in Adelphi's 124-year history.
At long last, our Garden City campus and three satellite learning centers are all now reopened to our Adelphi community, with many safety precautions in place. I don't think I have ever felt more excited to see our students, faculty and staff back in person!
Still, as we keep the campus at reduced density, many of us will continue to connect, teach and learn remotely this semester. Whether your classes are in person, virtual or a mix, every combination includes faculty and staff who are dedicated to your success, growth and learning.
As we come back together under the current official public health guidelines, we will continue to call upon our ingenuity. The pandemic has shown our community's ability to adjust and learn creative new ways to live, work and engage. Adelphi has pivoted with great success and will continue to be sustained by innovative classroom technologies, contemporary teaching methodologies, and many safety and wellness precautions in place across campus and our learning centers.
Adelphi is in a strong position to begin the semester with community spirit and resilience.
We are well prepared to stay relentlessly focused on our students' success. Let this video remind you of our community's resilience, determination, success and community spirit. We will need to show our patience, flexibility, understanding and perseverance as we navigate the fall semester.
Although there have already been stories of college communities impacted by COVID-19, Adelphi has much working in our favor. We are a smaller community, and we are located in the Northeast, where the number of COVID-19 cases has remained very low for many weeks. The majority of our students, faculty and staff come from areas of low infection, and others have been able to quarantine before coming to campus. Our pretesting and regular, planned monitoring will continue to support a smart approach for maximizing public health in the weeks and months to come.
As you know, we will track any positive COVID-19 cases. The New York State Governor has mandated that any campus with 100 positive cases or more must go remote for at least two weeks. Let's work hard to show New York State and the nation that we can indeed responsibly learn together this semester.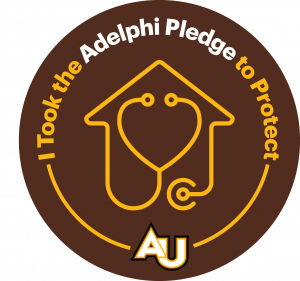 Pledge to Protect Adelphi and one another.
With all our best plans in place, we need to move forward with all our best intentions as well. We must all be cautious and intentional in our decisions and behavior. We come back to Adelphi this semester with a Pledge to Protect. If we all keep our pledge, our Adelphi family is likely to successfully complete the fall semester uninterrupted–as we have planned through Thanksgiving.
Now more than ever, we must preserve our progress by following the guidelines and protecting the health and safety of our community. We all have a part to play, and I am asking you to take your responsibility seriously.
Both on and off campus, properly wear your mask at all times, practice social distancing, wash your hands frequently, remain home when feeling unwell, avoid large gatherings, and use good judgment regarding social activities. Our daily choices will directly affect the lives of our friends, families, classmates and colleagues.
Stay Gold.
Having witnessed your agility and positivity, I am confident that each of you will realize your goals for the semester and that we will all achieve our mission to protect our Adelphi community while enjoying a collaborative academic experience.
I look forward to seeing many of you on campus or on Zoom, and ALL of you with the Panther spirit that makes our Adelphi community so unique. Please sign up for my open virtual office hours by contacting our Director of Presidential and Board Operations, Martha Tassiello, at mtassiello@adelphi.edu. I would love to catch up with you over a cup of coffee.
We can do this. Have a great fall semester, Panthers, and #StayGold!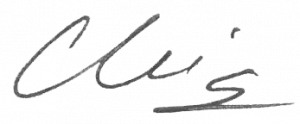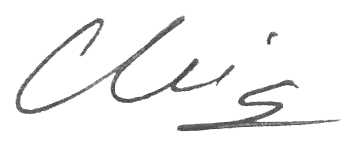 Christine M. Riordan, PhD
President