I'm thrilled to welcome you all back (or for the first time!) to Adelphi for the 2018-2019 academic year. I hope you had a great summer and are excited to kick off a new season of growth and transformation.
Dear Adelphi Community,
I'm thrilled to welcome you all back (or for the first time!) to Adelphi for the 2018-2019 academic year. I hope you had a great summer and are excited to kick off a new season of growth and transformation.
Record growth and diversity
On the topic of growth, we welcome the largest and most diverse class of first-year students to Adelphi this year! I'm so proud and pleased that you–along with our new transfer, international and graduate/doctoral students–have joined our amazing community. Welcome, and thank you for helping to make Adelphi even more vibrant and exciting! I'm grateful to our dedicated staff and faculty for providing the kind of very personalized attention that students deserve and appreciate–from Manhattan to the Hudson Valley, and from Garden City to Suffolk County. I believe it's one of the many great reasons you chose and trust Adelphi.
In August, I had the opportunity to personally welcome 24 new full-time faculty members from far and wide, who I am certain will further enhance our intellectual, innovative and relevant community. Adelphi strives to be a model of diversity and inclusion as well as a world-class academic institution, and our entire faculty bring diverse backgrounds, cultures, perspectives, expertise and experiences to make that vision a reality. I'm proud that our community reflects our goals and intentions more and more.
I'm also happy to welcome another new member of the Panther family. We start the academic year with Adelphi's new Provost and Executive Vice President, Dr. Steve Everett, in place as our chief academic officer. Dr. Everett arrived on campus on July 1 and has been busy getting up to speed with faculty, staff, students, our programs and more. As he mentioned in his Matriculation Day address to our new first-year students on Sunday, he is excited to be matriculating along with the Class of 2022! I look forward to seeing Dr. Everett's fresh and compelling ideas enhance the University and our vision for its future.
A vital community hub will be renovated
I'm sure you know by now that the renovation of our Ruth S. Harley University Center will begin this fall, with the real heavy work beginning while we're all on winter break and lasting through most of 2019. The benefits will be outstanding and, don't worry, we have plans to temporarily relocate all the UC's vital services and resources during the renovation. A vibrant new campus hub will be the result–one that better meets our needs for space, accessibility, technology and more–including 5,000 more square feet of dining space, a full-service Starbucks, an expanded commuter lounge, a new spirit shop and bookstore, and a state-of-the-art wellness center. You can view renditions of the updated UC and follow its progress online here.
Supporting our community members and student success–relentlessly
The opening of our new Panther Pantry aims to ensure that food insecurity doesn't prevent our students, faculty or staff from achieving their best–after all, one of the goals of Adelphi's strategic vision, Momentum, is to be relentlessly dedicated to student success. The pantry will supply both food and basic staples, at no cost, to anyone in need, and a new online ordering system developed by our Information Technology team is both simple to use and anonymous. I'm thankful to the Graduate Student Council for its generous contribution to get this project started and to staff members and graduate assistants from the Office of Information Technology, the Department of Public Safety and Transportation, the Facilities Management Department, the Office of Business Affairs and Purchasing, and the Division of Student Affairs. Thanks also to Assistant Vice President and Dean of Student Affairs Jeff Kessler and Associate Dean of Student Affairs Della Hudson, who provided essential vision and leadership. Everyone, please join us for a ribbon cutting on September 5 to officially open the new Panther Pantry in Residence Hall A.
Developing and expanding programs for Adelphi students and faculty
I hope you will take advantage of new and expanding opportunities for faculty and students this year. For example, undergraduate and graduate students will have even more opportunity to compete for life-changing paid internships with renowned nonprofits through a growing Jaggar Community Fellows Program and to develop leadership and professional skills in the expanding Leadership Certificate Program, as well as our Second Annual Women's Leadership Conference. Also, I encourage you to keep your eyes peeled for details about a new Professional Development Workshop Series launching this year by the Robert B. Willumstad School of Business. The Office of Diversity and Inclusion will offer several programs this year, including a series of campus dialogues about racism, diversity mentoring for Adelphi faculty and an Intensive Research Writing Collaborative for pre-tenured faculty of color, developed and implemented by the new Faculty of Color Network.
I'm confident it's going to be an exciting and productive year for Adelphi! I plan to share more about our successes and 2018-2019 goals at the State of the University Address this November, and I look forward to seeing everyone around campus in the coming weeks.
I hope to see you all in your brown and gold on Wednesdays, and I wish you a very successful fall semester.
All the best,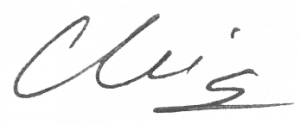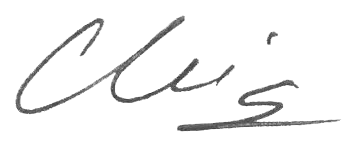 Christine M. Riordan, Ph.D. 
President
---
For further information, please contact:
Todd Wilson
Strategic Communications Director 
p – 516.237.8634
e – twilson@adelphi.edu