President Christine M. Riordan welcomes the Adelphi community back to campus for the 2017-2018 academic year.
Dear Adelphi Community,
Although the calendar says August, here at Adelphi the Fall 2017 semester truly begins today—with all the anticipation and excitement that the start of a new academic year brings. I send my warmest welcome to all of you in our community, from Garden City to Manhattan to our centers in Suffolk County and the Hudson Valley; it is all of you who make Adelphi the extraordinary place it is. Today, across the state of New York, we are united in the hope of a great year ahead.
I would like to start this new academic year by looking back at some of last year's accomplishments, with my heartfelt thanks to all of you who made such progress possible. Here are just a few of our many achievements.
ATTRACTING OUTSTANDING STUDENTS
As we look ahead, as always, the best harbinger of our success is our enrollment and new students. This fall we will be more than 7,900 students strong. Our students are more diverse than ever—from 40 states and over 49 countries—and their level of academic achievement meets the high bar that Adelphi keeps raising. This diverse mix of students will add to the vibrant mix of people, ideas and activity on our main campus and in our learning hubs.
STRENGTHENING PROGRAMS AND FACULTY
On the academic side, Adelphi created and received state approval for seven new graduate academic programs. This is an exceptional achievement for any university, let alone one of our size. These programs, such as those in applied mathematics, computer science and our new Global M.B.A., will provide strong career outcomes for our students—a top priority for all of us here at Adelphi.
Last year, our Research Conference grew to include more than 200 students and included the opportunity, for the first time, for faculty to showcase their groundbreaking research as well. In addition, our new Faculty Leadership Fellows program allowed faculty to make a powerful difference in Adelphi's future, and our first annual Faculty Conference explored important national and international issues.
There is not room in a single letter to tell you all the progress made in our colleges and schools. The School of Social Work's new ranking by USA Today as one of the top 10 colleges for a major in social work nationwide was a highlight—along with our Derner School of Psychology's new fourth-in-the-world ranking for psychology-psychoanalysis schools.
The College of Nursing and Public Health is celebrating a long and impressive journey of 75 years of nursing leadership. And in the arts, in the sciences, in business, in education and in professions, we are creating a new generation of leaders and scholars who are making a positive impact in our world.
We continue to raise our academic profile and reputation worldwide, nationally and locally. And at a time when many universities are reducing faculty, Adelphi is especially proud to welcome our new faculty hires—28 in all, across all schools, and exceptionally diverse in background and experience. We welcome the new ideas and new energy they bring to campus.
And there's good news in NYC. Our students in the Manhattan Center will arrive this week to newly renovated and much-needed remodeled spaces.
DEDICATION TO STUDENT SUCCESS
We continued our "relentless dedication to student success" by focusing on career placement for both our undergraduate and graduate students. 
The Jaggar Community Fellows Program introduced students to nonprofit opportunities, and our Center for Career and Professional Development significantly expanded its services and placed more students than ever into life-changing internships and jobs around the state of New York. We also expanded our Leadership Certificate Program and saw an almost 90 percent increase in participation from both graduate and undergraduate students.
Our push to expand undergraduate student life programming was a success. This last year, the Center for Student Involvement and Residential Life and Housing welcomed 2,209 attendees to 344 weekend programs—43 in NYC—and brought 10,306 attendees to almost 400 weekday programs.
FOCUSING ON DIVERSITY AND INCLUSION
This last year, we established a new Office of Diversity and Inclusion. Dr. Perry Greene, our first vice president for diversity and inclusion at Adelphi, put many initiatives into place to help further understanding and battle hate, injustice and bigotry. He launched a regional diversity roundtable for higher education on Long Island, developed an LGBTQ Task Force that has already earned Adelphi an extra star on the Campus Pride Index, and is making Adelphi a more tolerant and respectful university for all. We also launched a diversity and inclusion certificate program in which over 150 of our faculty and staff participated. This professional development program is already booked up for this coming year! In addition, Adelphi went to extraordinary lengths to help our international students stay on campus this summer. Eleanor Roosevelt, who spoke in support of our nursing students in 1944, wisely said, "It is better to light a candle than curse the darkness." I salute Dr. Greene for all the candles he has lit this year.
CONNECTING WITH OUR ALUMNI
Great strides have been made in our goal to communicate what makes Adelphi so unique. We are helping alumni connect to their alma mater, telling the story of Adelphi in new ways and seeking applicants from all over the country. I will be visiting 15 cities around the country this coming year, sharing our news and meeting potential students, encouraging them to join us at Adelphi. Our Momentum Tour 2017-2018: Stories of Lives Changed: Hear Ours, Tell Yours has already begun. Check our progress here.
STRENGTH IN ATHLETICS
Our student-athletes continue to make us proud. This year, more than 400 student-athletes will compete in 23 NCAA Division II sports, from basketball to field hockey.
The Adelphi women's lacrosse team won its third national championship in four years. We won the President's Cup for our conference, the Northeast-10, for the third straight year. We had five NE10 conference championships and eight NCAA Tournament appearances: women's basketball (Final 32), women's soccer (Final 16), softball (Final 16), men's soccer (Final 8), men's lacrosse (Final 4), women's lacrosse (National Champions), and track (high jump, indoor and outdoor). Our student-athletes maintain the right balance between sports and academics. All 23 programs recorded high GPAs and we had six academic All-Americans. Congratulations, Panthers!
STAYING IN TOUCH
I invite you to stay connected with me throughout the year. My open office hours are the fourth Monday of each month. Please contact my office at 516.877.3842 to set an appointment. I am on Twitter, Instagram, Facebook and LinkedIn. And I can always be reached at president@adelphi.edu. Or just stop me on campus—we have a new cross-fit program because a student stopped me on campus and made the suggestion!
My hope is that next year will be equally fulfilling, rewarding and inspiring for all.
All the best,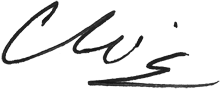 Christine M. Riordan, Ph.D.  
President
---
For further information, please contact:
Todd Wilson
Strategic Communications Director 
p – 516.237.8634
e – twilson@adelphi.edu