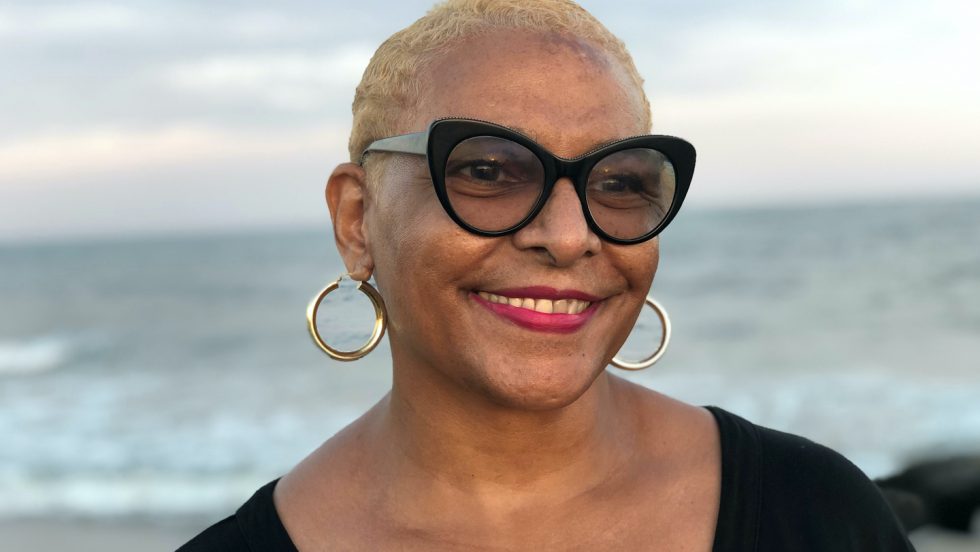 The latest collection of poems by Jacqueline Jones LaMon, JD, Adelphi's vice president of diversity, equity and inclusion, can be described as a reflection on the many ways water impacts our daily lives.
In addition to her role as vice president, LaMon is an award-winning poet, novelist, playwright, educator and law degree holder. Until her appointment as vice president, LaMon, a full professor, taught in the English department.
"I thought a lot about life and what of it is contained within this element, water, that is the basis of who we are," LaMon said. "It is our foundational element, so it has to contain multitudes of who we are today, of our past, of our origins. It is and has always been since the beginning so it contains knowledge."
What Water Knows is her third collection of poems.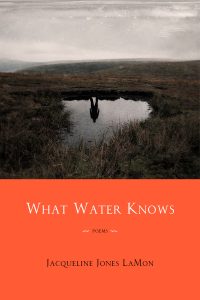 The 88-page book got its name from a phrase in one of the poems. The three sections are inspired by LaMon's musings on how water interacts with and impacts our lives as humans.
The first section, "This Fragile Resilient Life," looks at water as a conduit taking us from one state to another and how its precarious flow impacts us. Section two, "The Open, Empty Mouth," LaMon says, "looks at water as sustenance, as something that keeps us alive and sustains us. The taking in of water, the consuming of the element." The third, "The Promise of Relief," reflects on the substance as a soothing agent or a balm for healing.
The poems touch on other issues as well, notably Black lives and womanhood and motherhood. As one of the book's reviewers, Jacqueline Woodson '16 (Hon.), award-winning poet and author, puts it, LaMon "takes us beneath the covers of what it means to be a woman, to be a mother, to be Black, to be trapped—and finally, what it means to be free."
Water as Weapon
"Six"—featured as a poem of the day on poets.org in February 2021—is a sober reflection on the use of water as a weapon. Written from the perspective of a 6-year-old girl, the poem reflects on forceful scattering and arrests of school children who protested segregation in Birmingham, Alabama, in 1963, what was known as the children's march.
"The water pressure from a fire hose / can stop a moving bullet, can ransack / a door wedged shut … Bull saw us all as threat—the lot / of us, the endless stream that poured / out of our church and onto the street," go the opening lines of the poem "Six."
"Six" was written before the killing of George Floyd.
"Isn't it sad that we have to ask that question, that the times that we're in have repeated themselves so much that an event from 1963 could be so relevant in this current age," LaMon said. "I had written this poem prior to the killing of George Floyd. In this moment, I was just thinking about the horrific uses of water in our lifetime and thought really, really hard about what that pain must have felt like, the pain that the children experienced with the fire hoses being turned on them in Birmingham during the children's march and, being drawn to persona work, I sat and I meditated and just tried to put myself into the perspective of a young girl who would have experienced that."
Like everyone who tried to make sense out of life during the pandemic lockdowns, LaMon said she is aware of the "great deal of pain in the world right now," a pain she said was mostly felt by Black and brown people who felt disregarded. Her message to those in pain is to know that "we survived in the end."
"Life is fluid"
LaMon said she hopes What Water Knows will send out a clear message to readers: "Life is fluid and we have everything we need to survive and thrive within us and around us."
What Water Knows is published by Northwestern University Press. The publisher is hosting a virtual book launch celebration on Wednesday, June 23. (Register in advance.)