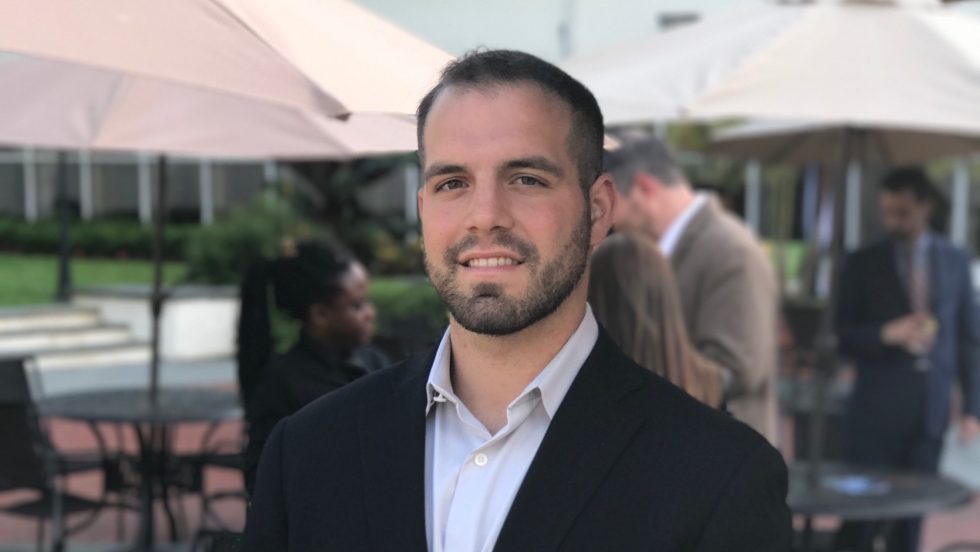 Vinny Messana '13 was drawn to Adelphi by the success of its baseball team, sparking a desire to become a part of it. He also wanted to combine his passion for sports and journalism.
Member of Adelphi University's 10 Under 10
College of Arts and Sciences – Communications
President, Axcess Baseball, and Scout, San Diego Padres
This is where Professor Mark Grabowski, JD, played a pivotal role in guiding him during the early stages of his journalism career, as well as receiving substantial support and guidance from Liza Burby, senior adjunct professor. Among the various courses he took, Messana's favorite was Writing Sports Stories taught by Brett Topel, adjunct professor of journalism, as it closely aligned with his passions.
During his junior year, Messana interned at both Bleacher Report and Anton Community Newspapers, with the latter leading to a full-time position as an editor in 2013. He covered high school football for Newsday in the fall of that year. Messana contributed to Baseball Info Solutions throughout the 2014 baseball season. From 2015 to 2016, he worked as a baseball camp instructor while freelancing for several publications as a high school sports reporter. Since January 2017, Messana has served as the president of Axcess Baseball, a role that led him to become the Long Island scout for the San Diego Padres. His position at Axcess Baseball has facilitated other seasonal opportunities, including his role as the director of baseball camp at Southampton Youth Services Inc.
In his current role at Axcess Baseball, Messana oversees all aspects of the business operation, which includes responsibilities such as the recruitment of personnel, determining the content that is published, selecting the games to cover and establishing partnerships with various companies. Messana hosts the Mike Leiderman Cup, an annual charity event that pits the top players from Long Island against those from New York City. The event's primary goal is to raise funds for the ALS Foundation.
Messana considers successfully organizing the flagship tournament one of his most significant accomplishments. In addition to that, Messana believes his ability to switch away from bartending and fully immerse himself in pursuing his passion to be a pivotal milestone in his life.
Looking back on his time at Adelphi, Messana says the University helped him plan his life outside of sports. Adelphi allowed him to establish friendships, create memories and foster valuable business connections.
His advice to current students,  "1 > 0. 1 pageview is better than 0. $1 is better than $0. Get off the sidelines and start somewhere. Once you start and you stay consistent, the sky is the limit."
Messana welcomed his first child, Isabella, in December 2022.