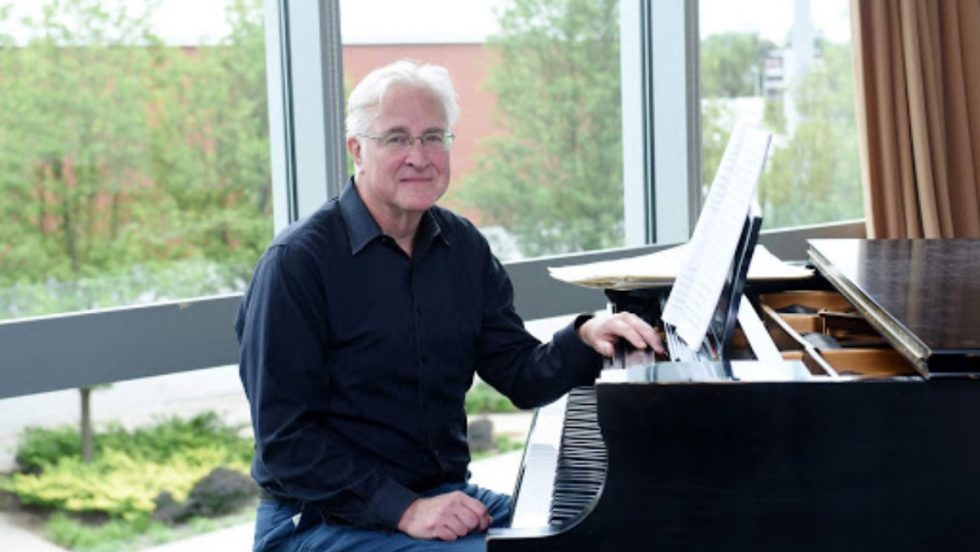 Pulitzer Prize-winning composer and Adelphi University Professor Paul Moravec, DMA, has another credit to add to his honors. Sanctuary Road, the oratorio he composed with librettist Mark Campbell, was nominated for a 2021 Grammy Award for Best Choral Performance on November 24.
Sanctuary Road, based on the writings of Underground Railroad organizer William Still, received its premiere at Carnegie Hall in May 2018. The recording of the performance was released on CD and streaming platforms via Naxos Records on January 10. An epic dramatic work about a crucial period in the history of slavery in the United States, it is the second in Dr. Moravec's series of what he calls "American historical oratorios."
"Apart from the immediate professional benefit of receiving a Grammy nomination, which is in itself a rare and prestigious distinction for any composer, it means that this oratorio has a better chance of enjoying a healthy future as it goes out into the world," Dr. Moravec said. "Further performances of Sanctuary Road around the country were already scheduled before the pandemic hit, and they will eventually happen after it ends. I am hopeful that these performances and this Grammy recognition will lead to many, many more iterations going forward. I should add that Mark Campbell and I are currently creating an extended, staged, opera version of Sanctuary Road—essentially a separate, second incarnation of this project—which is already promised a premiere when possible."
Dr. Moravec is one of only three faculty members at Adelphi to carry the prestigious University Professor title. A graduate of Harvard College and Columbia University, he received the Pulitzer Prize for Music in 2004 for his chamber work Tempest Fantasy, inspired by Shakespeare's The Tempest. On December 20, a new song of his will be included in Japan Songs, commissioned by Kyo-Shin-An Arts and presented by Tenri Cultural Institute.
"The practical, professional circumstances of a composer's life are never easy—even for Pulitzer Prize winners!" Dr. Moravec said. "As always, I am deeply grateful to Adelphi University for supporting me and my artistic mission over the past 24 years, in every way and on every level. Adelphi deserves this Grammy recognition as much as I do."
The 63rd Annual GRAMMY Awards is now scheduled to be broadcast on March 14, 2021, time to be announced.