A warm welcome to Adelphi's 10th president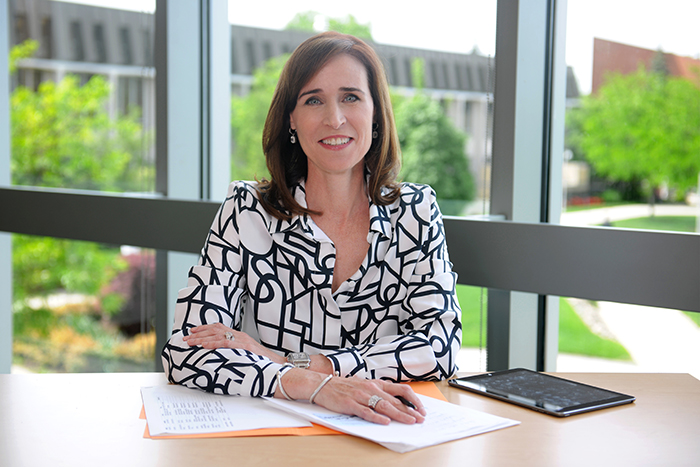 The appointment of Christine M. Riordan, Ph.D., as Adelphi's 10th president was announced by the board of trustees in December 2014, after she emerged as the top choice from a diverse pool of more than 100 highly accomplished leaders in the nationwide search. Among the finalists, she received the unanimous recommendation of the search committee, which was composed of Adelphi trustees, administrators, faculty, students and alumni. The University board of trustees also unanimously approved her appointment. Her term as president officially began on July 1, 2015. 
President Riordan comes to us from the University of Kentucky, where she served as provost. Prior to that, she was dean of the Daniels College of Business at the University of Denver. She has published more that 60 academic and business press articles and has had her work cited more than 3,000 times. She has received numerous awards, including Girl Scout Woman of Distinction, Most Brilliant Minds in Fort Worth and the Michael J. Driver Award for Best Careers Paper.
She was preceded by Robert A. Scott, Ph.D., who dedicated 15 years of transformative and inspirational leadership to Adelphi.
Welcome to Adelphi, President Riordan!
---
For further information, please contact:
Todd Wilson
Strategic Communications Director 
p – 516.237.8634
e – twilson@adelphi.edu