With Commencement rapidly approaching, it will soon be time to close the Ruth S. Harley University Center for major renovations that will convert the building into a state-of-the-art, light-filled center for student and academic life at Adelphi.
Dear Adelphi Community,
With Commencement rapidly approaching, it will soon be time to close the Ruth S. Harley University Center for major renovations that will convert the building into a state-of-the-art, light-filled center for student and academic life at Adelphi. The University Center will be closed beginning on Tuesday, May 21, 2019, and will remain closed for approximately 12 months. It will reopen for the start of the Fall 2020 semester and will feature twice as much dining space as the current structure; flexible meeting and conference spaces for the academic community; a state-of-the-art ballroom for large meetings and events; a completely redesigned contemporary art gallery with twice the exhibition space, enhanced by improved lighting and climate control, and additional space for the display of artwork throughout the building, and much more.
All offices and services currently located in the University Center (UC) have been or will be temporarily relocated by May 21. This information is accessible also via the AU2GO mobile app.
Because our UC is the hub of so much activity at Adelphi, we realize every member of our community likely has many questions about its temporary closure. We are pleased to provide answers here to most major topics and additional updates will continue to be shared with you as our progress unfolds.
Adelphi Bookstore
During the renovation of the Ruth S. Harley University Center, the Adelphi University Bookstore will be relocated to the mezzanine level of the Center for Recreation and Sports (CRS). Students and faculty can still shop for apparel, Adelphi gear and other non-textbook merchandise at the bookstore's interim location, but beginning May 17, 2019, all books for the summer and fall semesters must be ordered online. Extra time should be allowed for processing and shipping. Books ordered online will be delivered to Campbell Lounge in the Center for Recreation and Sports for pickup or can be sent to a home address for a delivery charge if you prefer.
Dining During the UC Renovation
Although the UC is closed for renovation, a wide array of food will continue to be available on campus. Nexus Café will offer expanded grab-and-go items, PAC Café will offer traditional deli items and made-to-order salads and, beginning on May 21, a food truck will be on campus with breakfast egg sandwiches, burgers, chicken fingers and other grilled meals and snacks. In the fall, we expect to have two food trucks—one with halal food and one to be determined by a survey of the Adelphi community. You are invited to help decide what types of food will be served on the second food truck by completing the Adelphi Food Truck Survey between May 2 and May 17, 2019. Results will be announced after compilation of the data is complete.
By the start of the fall semester, we will have constructed a temporary dining structure on the lawn between Blodgett Hall and Levermore Hall. This significant structure will be complete with seating for 200 people, food service, heating and air conditioning, and restrooms. There you will find the same foods, drinks and snacks we are accustomed to finding in the UC Café: freshly made hot food, sandwiches, pizza, pasta, make-your-own salads and more. It will also include an Adelphi Dining Services Office, where you will be able to address questions about your meal plan and reload your card. Once the structure is no longer needed, it will be deconstructed and recycled, maintaining our standards of sustainability. Requests for catering services can still be placed via the Catertrax ordering system.
Meeting and Event Space During the UC Renovation
While the UC is closed for renovation, a number of University meeting and event venues will be temporarily unavailable. To supplement our current inventory of space, we have secured agreements with numerous local organizations to provide additional options for our community members' events and meetings. A listing of these locations is available on the UC Progress website, and staff in the Office of Auxiliary and Event Services can help you determine and reserve the right location for your event. The reservations coordinator will be located at the IT Help Desk in Swirbul Library. Adelphi staff and faculty are encouraged to continue to use the EMS system through eCampus, with support from our staff as needed.
Parking
Because this major renovation will require the presence of construction crew members and vehicles near the UC, we will be launching a Parking Incentive Program that will reward up to 100 employees who commit to parking in specific off-site locations and utilizing the Adelphi shuttle service between August 26, 2019, and May 18, 2020. Employees who take advantage of the program can earn as much as five additional paid days off during summer 2020. An email about this initiative will be going out within the coming week.
Sustainability
The planning of this major construction project has been designed with Adelphi's core values of social consciousness and sustainability in mind. From the outset, the biggest and most fundamental decision—to renovate the existing building instead of rebuilding it—was made to avoid contributing tons of construction debris to landfills. We are making extensive use of eco-friendly building materials including PET recycled plastic in ceilings, and flooring made largely of recycled product. The Ballroom, Student Lounge and Interfaith Center will feature wall coverings made of bio-based materials produced from sugarcane plants. The building will benefit from abundant natural light thanks to walls of energy efficient glass supplemented by LED lighting, which is up to 80 percent more efficient than traditional fluorescent and incandescent lights. We continue to increase the use of reusable and biodegradable food-to-go containers, and have added a dishwashing station to the UC Café as a result of feedback we received from the community.
When our UC reopens next summer, it will be a vastly enhanced center of student and academic life at Adelphi University. It will include an enlarged, glass-walled commuter lounge, a lactation room, fully accessible and gender-neutral bathrooms, improved accessibility; modernized technology and video recording options for conferences, a larger UC Café and a full Starbucks, and a beautiful outdoor space for dining, classes or lounging.
We will continue to communicate with you throughout the renovation project, and encourage you to utilize the AU2GO mobile app, where you can enable push notifications for the topics that are important to you. We are always interested to hear feedback from the Adelphi community, so if you have additional questions or concerns, please feel free to email UCUpdate@adelphi.edu.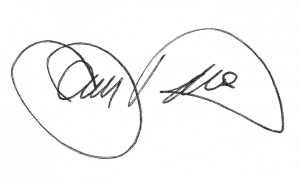 James J. Perrino
Executive Vice President of Finance and Administration
Office of Finance and Administration
---
For further information, please contact:
Todd Wilson
Strategic Communications Director 
p – 516.237.8634
e – twilson@adelphi.edu