Dear Adelphi Community,
I am pleased to report that on Wednesday, November 4, we received the certificate of occupancy (CO) for the Ruth S. Harley University Center (the UC) from the Village of Garden City. This is a monumental step toward opening our newly renovated UC.
Other major milestones and planned activities include:
Furniture is being moved into the building according to the Centers for Disease Control and Prevention (CDC) guidelines for social distancing to reduce the spread of COVID-19.
Staff members from Auxiliary and Event Services and Dining Services are setting up operations in their new UC locations.
Staff members from the Center for Student Involvement (CSI), Student Access Office and the Interfaith Center will begin moving in to their spaces on Monday, January 4, 2021.
Exhibitions in the new art gallery are planned to begin in late January.
The opening of our beautiful and expansive dining area and full-service Starbucks is planned for Monday, January 18, 2021.
Panthers' Den
As we approach the quiet period on campus that will follow Thanksgiving this year, the Panthers' Den will be closed and removed from our Garden City campus. Common favorites from the Den will be shifted to other venues around campus. The last day of food service in the Panthers' Den will be Wednesday, November 18.
For the four school days when the Panthers' Den will not be available (Thursday, November 19, Friday, November 20, Monday, November 23, and Tuesday, November 24), #Cheeseplease in the Center for Recreation and Sports (CRS) will expand its hours to 7:30 a.m.–5:30 p.m. and will provide popular menu items such as hot breakfast and deli sandwiches. Coffee, sushi and other grab-and-go items will be available in the PAWS Café in the Nexus Building, and The Eatery at Post Hall will continue to provide a varied hot and cold menu.
Signs will be posted around the Panthers' Den to let you know where to find your favorite food and beverages. You may also visit our Dining Update webpage for more information.
The breakdown of the Panthers' Den involves removal of furniture, equipment, utilities, fire alarms and technology. We will also remove the office and kitchen trailers, restrooms and dumpsters, temporary loading dock, and ramps.
Consistent with Adelphi's commitment to sustainability and community service, the University is donating the tables and chairs from the Panthers' Den to the Hempstead Union Free School District. Chartwells, our dining services provider, is working with Hempstead schools to donate kitchenware such as pots, pans and utensils. The dining structure, trailers and all of their components will be reused.
The site of the Panthers' Den will be restored to its original beauty. This includes the removal of fencing and asphalt, and restoration of the lawn, gardens and walkways.
Thank You to All Involved
The renovation and expansion of the UC as well as the opening and closing of the Panthers' Den mark monumental moments in the University's history. We are deeply grateful to all faculty, students and staff who participated in making it happen.
In particular, I want to thank our:
Student Government Association (SGA)
Dining Advisory Council
Many faculty members who met with project leadership over the past two years
Sustainable Campus Council
Project Management Office, under the leadership of Joseph Battaglia '05, MS '14, director of project management and assistant vice president
Facilities Management Department, under the charge of Robert Shipley '05, assistant vice president for facilities management
Information Technology (IT) team, under the direction of Carol Ann Boyle MBA '17, chief information officer
Purchasing and contracts staff, under the leadership of Michael McLeod '88, MBA '95, director of financial operations and associate vice president
University Communications and Marketing (UComm) staff, under the direction of Diane Moser '90, assistant vice president
Department of Public Safety and Transportation, under the leadership of Ray Hughes '82, executive director
Chief administrative officer and associate vice president, Gene Palma
Working with our outstanding general contractor, Whiting Turner, we completed this extraordinary project with minimal delays given unprecedented challenges in the past eight months.
I look forward to keeping you apprised of the progress on this exciting enhancement to our University.
Sincerely,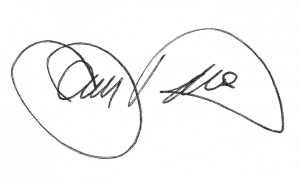 James Perrino
Executive Vice President of Finance and Administration