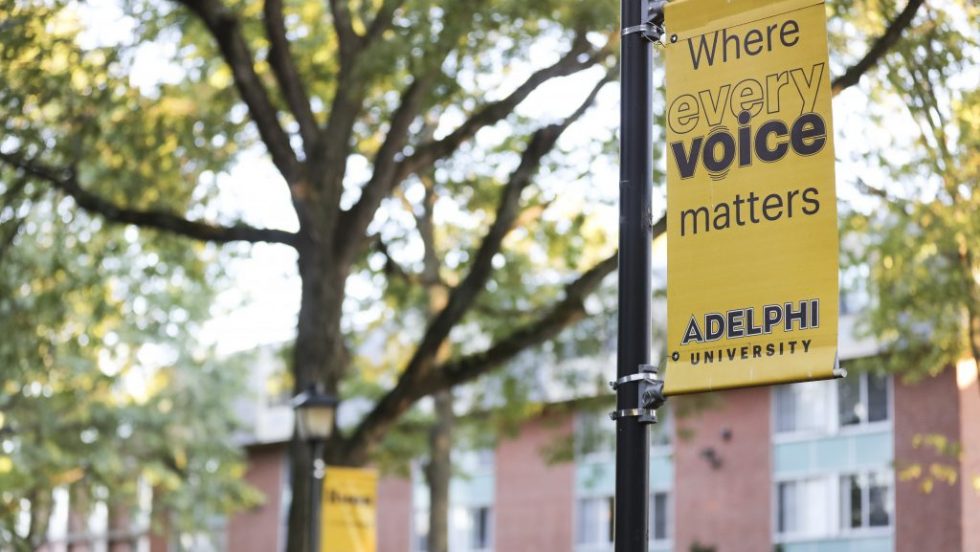 Dear Adelphi Community,
Recently, Renaire Frierson, JD, Title IX coordinator and director of equity and compliance, and Natalie Johnson, PhD, Title IX investigator and training and organizational development specialist, announced their impending departure from Adelphi University to pursue new opportunities.
We are beginning a search for Adelphi's next Title IX coordinator with a committee of faculty and administrators, co-chaired by Allison Vernace '13, chief of community concerns and resolution, and Joseph De Gearo, MBA '96, PhD '21, dean of students and strategic initiatives. As we begin the process of restaffing the Title IX office, all related services and support will continue uninterrupted.
As always, reports about discrimination on the basis of sex, sexual harassment, sexual assault, sexual misconduct, and gender-based relationship violence and stalking may be submitted using the online Discrimination/Sexual Misconduct Report form or by reaching out directly as follows:
Students with Title IX concerns can contact Joseph De Gearo at degearo@adelphi.edu or 516.877.3654, or Jane Fisher, director of talent management and labor relations, at fisher2@adelphi.edu or 516.877.3222.
Faculty, staff and third parties can contact Jane Fisher at fisher2@adelphi.edu or 516.877.3222.
General Title IX comments or inquiries may be sent to titleix@adelphi.edu or 516.877.4819.
The Office of Community Concerns and Resolution (OCCR) will ensure that all Title IX reports receive timely and appropriate follow-up.
Renaire and Natalie will both conclude their time with Adelphi today—Friday, December 3. They have both had a meaningful direct impact on many members of our faculty and staff, as personal support and as facilitators of diversity, equity, inclusion and professional development. We extend our thanks to them for their dedicated years of service to Adelphi and our community and wish them well in their future endeavors.
At Adelphi, the safety and well-being of every community member is of paramount importance. If you are the victim of a sexual assault, we encourage you to call Public Safety immediately by dialing 5 from any campus phone, or dial 516.877.3507 or 3511. If you are off campus, call 911.
For more information about Title IX at Adelphi, contact Allison Vernace or Jane Fisher at 516.877.4819, email titleix@adelphi.edu, or visit the Title IX Policy or Title IX FAQs web pages.
Sincerely,
James J. Perrino
Executive Vice President of Finance and Operations
Gene Palma
Vice President of University Wellness, Safety and Administration