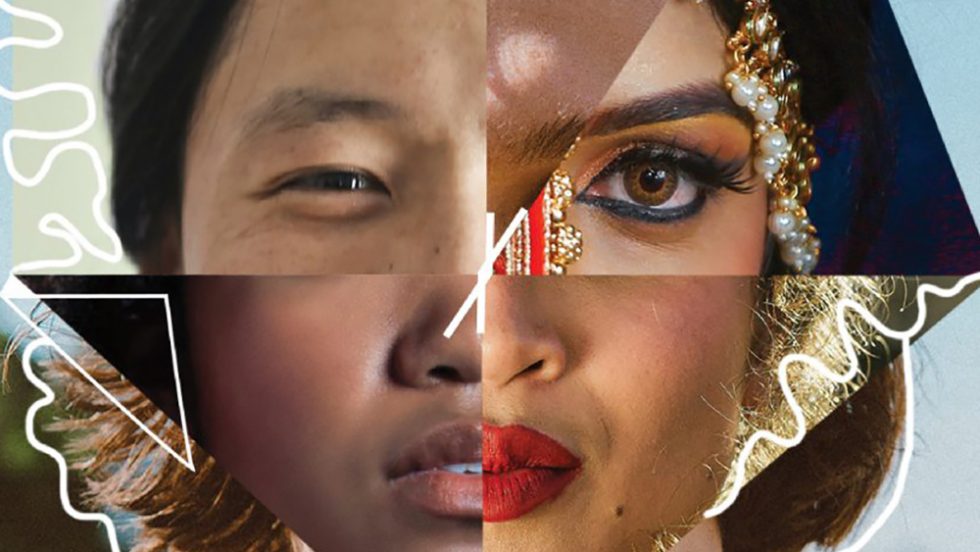 We are breaking down the traditional one-class, one-professor model in courses like Race 360 and Water 360. Adelphi's interpretation of this innovative trend gives students a chance to see a single subject from varying fascinating perspectives. For undecided students, 360 courses offer fresh insight and new options for college careers.
"I invited 10 professors, all from different subject areas, to come to my Party 360: Why We Party course to host a discussion related to their discipline," she said. "The idea is to get students to see a topic through the eyes of a sociologist, an anthropologist, a historian, a writer, a musician, etc."
A signature initiative of Adelphi's College of Arts and Sciences, 360 courses represent a new approach to learning, one that breaks down the barriers between the traditional academic disciplines. The courses, which are named for the 360-degree perspective they take, are particularly valuable for first- and second-year students who have yet to decide on a major. They can give students a taste of art, anthropology, political science, environmental studies, languages, history and biology—all in one class.
The College of Arts and Sciences has offered 360 courses on a range of topics since their introduction in Fall 2019. Food for Thought, taught by assistant professor of anthropology Kathryn Krasinski, PhD, surveyed the history, production, distribution, ethics and cultural significance of food. Water, taught by Kellyann Monaghan, associate professor and chair of the Department of Art and Art History, explored the aesthetic, environmental, political and cultural aspects of the vital resource. And Race, led by the former director of African, Black and Caribbean Studies (now special assistant to the president for strategic initiatives), Marsha J. Tyson Darling, PhD, examined the social, cultural, political and economic consequences of race as an idea and a social construct.
The College is preparing as many as three new 360 courses for Fall 2022.
A Serious Look at Parties
In her Party class, Dr. Rosenblum, who is a lecturer in Adelphi's General Studies Learning Community, covered everything from the Boston Tea Party to Judy Chicago's feminist art installation The Dinner Party. She encouraged students to look at parties in all their manifestations, from the political to the social. "We investigate why people are motivated to gather, and we take a closer look at parties as celebration, entertainment, political allyship, resistance and artistic expression," Dr. Rosenblum said.
Like other 360 classes, Party favored student-led research assignments over essays and quizzes. Dr. Rosenblum had her students plan a party reflective of a decade between 1900 and 1990. "They had to plan a theme, activities, food and music," she said. "We also had them look at exclusion, at who's not invited to a party, because that helps students build critical thinking skills—and helps us understand who Adelphi was historically and where we can grow as a university."
To research the assignment, students were sent to the Adelphi library archives to look at old yearbooks and campus newspapers to get an idea of each decade's social mores, pop culture, fashion and political issues. Yes, in the age of Google, Dr. Rosenblum got students to do original source research. "Information literacy is one of the goals for the class," she explained, noting that 360 classes help student fulfill the University's General Education—or core curriculum—requirements. She added, "Teaching students to do research beyond basic internet searches also prepares them to navigate research projects connected to their disciplines and future careers."
Dr. Rosenblum drew on a variety of resources for her class, without relying on a single textbook. News and academic articles filled her syllabus, as did aspects of popular culture. "We started off every class with a music video," she said. "Students can make requests, as long as the video is connected to the party in some way. This resulted in a number of compelling discussions about how the party is portrayed in different cultures and time periods."
Teaching a Range of Skills
The 360 courses have become popular with faculty and students. "The students love the interdisciplinary nature of the class," Dr. Rosenblum said. "They love getting to know how other disciplines work. And in keeping with the party spirit, we built a community of students with different interests and goals. They learned just as much from one another as they learned from faculty."
Students are gaining valuable academic and careers skills along the way. "They're learning about history, literature, art history and sociology, for example," she explained. "They also are learning how to connect these disciplines in ways that lend itself to the critical thinking skills they will need outside the academy; and they are learning sophisticated research, writing and presentation skills."
Just as important, students are also gaining valuable life skills from 360 classes. "In the class, we see the world in terms of what brings people together or pulls them apart," Dr. Rosenblum said. "Students learn the value of connecting with one another and with people outside of their immediate social groups, geographic location and historical time period. In this way, the course enables students to practice and build empathy."