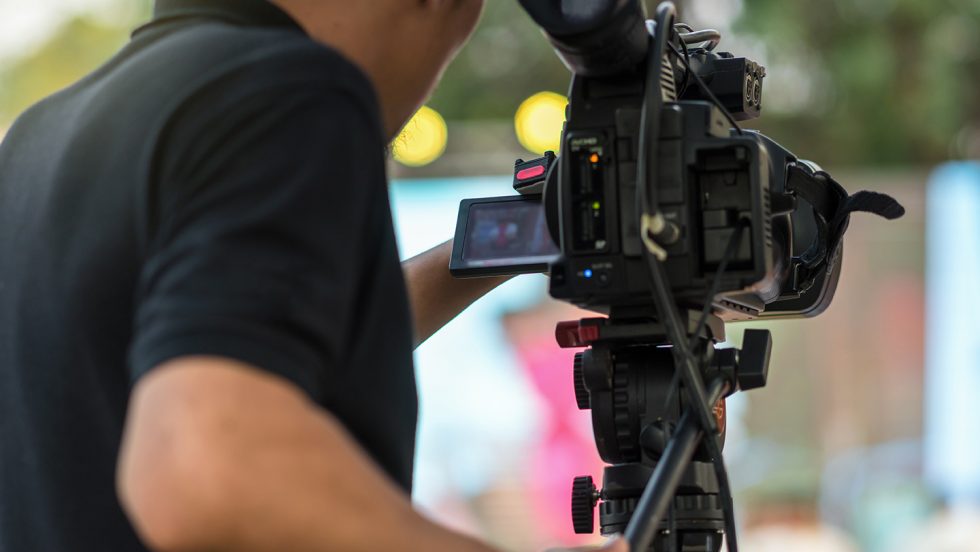 If you're on campus the week of August 16, you may notice camera crews. That's because The College Tour is coming to Adelphi.


In this series, co-creator, executive producer and host Alex Boylan (whom you may recognize as the winner of this season of TV's The Amazing Race 2), visits various campuses around the country. Each episode tells the story of what life is truly like on that campus through the lens of real students and alumni.
"The idea for the College Tour TV series came to me from my 16-year-old niece," Boylan said. "Because of the pandemic and finances, she wasn't able to travel to tour colleges. So, using our skills as executive producers, we created a series inspired by her and millions of other young people who are interested in attending college. This series is so fun to produce!"
Boylan will be joined by students and two alumni, who will fill viewers in on their majors, programs, clubs and activities and tell us how Adelphi has changed their lives.
Eight Adelphi students and two alumni will be featured on Adelphi's College Tour. They'll tell viewers about STEM, nursing, education, the humanities, the social sciences, arts and business programs, athletics and clubs, and opportunities on campus and in New York City. They'll take viewers to the Nexus Building, the renovated Ruth S. Harley University Center, the athletic fields and various other campus locations, and point out our beautiful grounds.
Hannah Umpenhour, production coordinator, worked closely with Adelphi staff and students during the preproduction phase. "Adelphi University is an amazing school with an even better community," she said. "It was nothing but an absolute joy and honor to work with the kind and supportive individuals at Garden City's Adelphi University! I can't wait to see this super-special episode, all that the students and faculty have worked on, and of course—the bunnies."
The finished episode will be available on YouTube, Roku TV, Amazon Fire TV and in the College Tour app on tablets, iPhone and Android. It is scheduled to air on Amazon Prime in February 2022.
Let's welcome the College Tour crew to campus—off camera, of course. And look for upcoming announcements about when the finished episode will air.