Take a look at the services the Center for Student Involvement is now offering online for Spring 2020!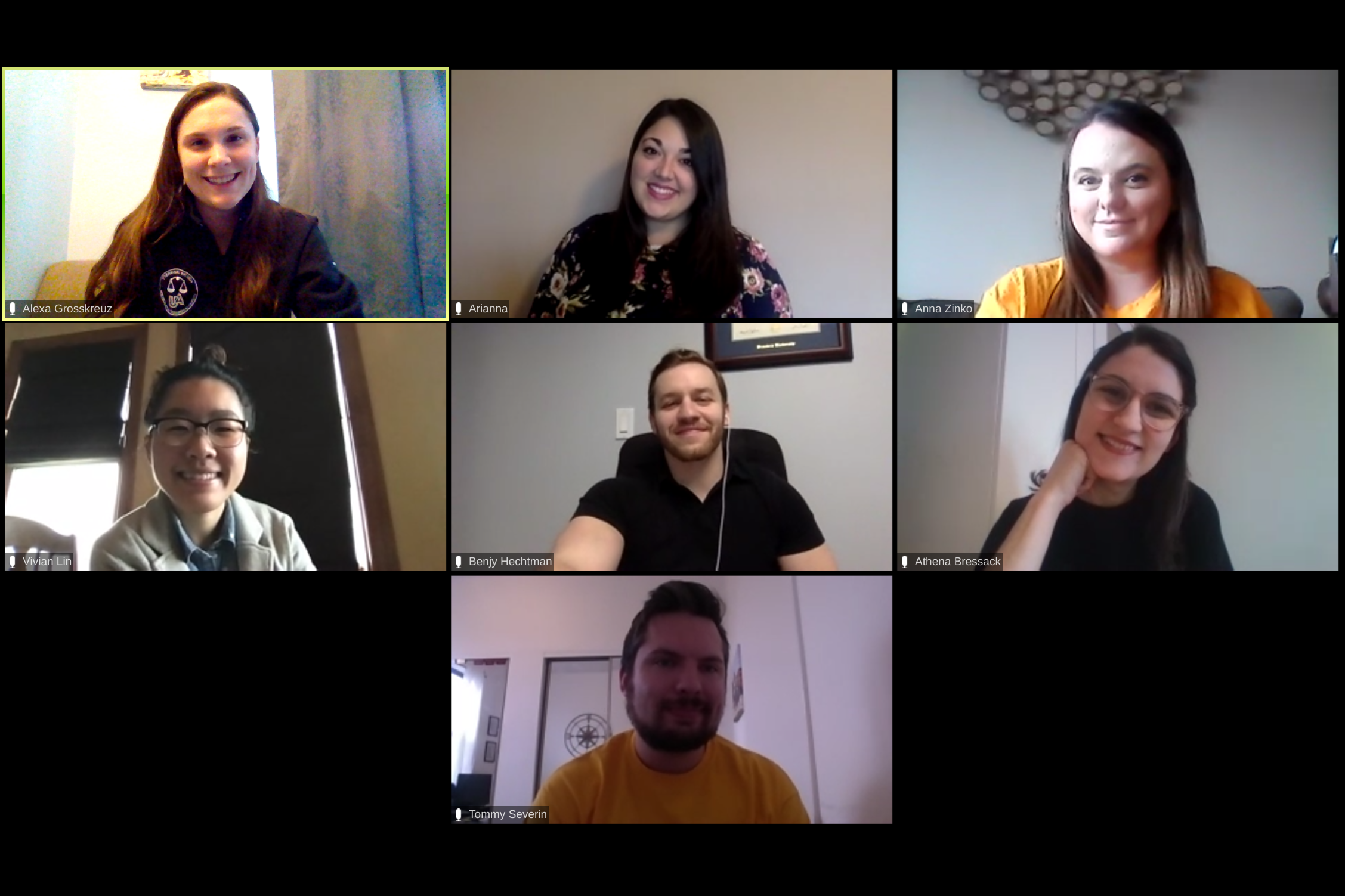 The spring semester is a busy and exciting time at Adelphi University. Prospective students flock to admissions events, excited about becoming Panthers, current students are gearing up for events like Relay for Life and the spring concert, and seniors are looking ahead to Commencement, graduation celebrations and going on to careers or graduate school.
No one could have imagined where we would be in March—monthlong plans needing to be adjusted, University administrators, faculty and staff needing to pivot and students having to adjust to online learning.
Although our spring semester may look a little different from what we imagined, the Center for Student Involvement (CSI) is committed to providing engagement opportunities for our Panthers. We know that student organizations, events and leadership opportunities create a sense of community and are outlets for creativity, fun and learning. To continue to serve our students, our office has transitioned to a virtual environment.
Here are the services CSI now offers online:
We've increased our offerings for the Leadership Certificate Program, and worked to record and archive our workshops on Moodle, so students can complete the program on their own time.
We took our honor society inductions virtual, to recognize the academic achievements of our students.
We've created new campaigns for social media engagement and fun.
We've been listening to the suggestions from our senior Panthers and are committed to helping them celebrate their time at Adelphi University.
Above all, we have remained determined in our mission to help students succeed. The Center for Student Involvement team has continued to support students through individual and group advising. We are proud to serve our Panther community, and are proud of the accomplishments of our creative and innovative students, who continue to make the spring semester an exciting time at Adelphi University.
---
For further information, please contact:
Todd Wilson
Strategic Communications Director 
p – 516.237.8634
e – twilson@adelphi.edu